Co-op Boslowick 'Craft Fayre' raising money for Barnardo's
Co-op to tackle the biggest challenges for young people as it partners with Barnardo's, find out how your local store is helping to support the charity.
---
By Max Goodman
Posted: Wednesday, 05th July 2023 2:00 pm
---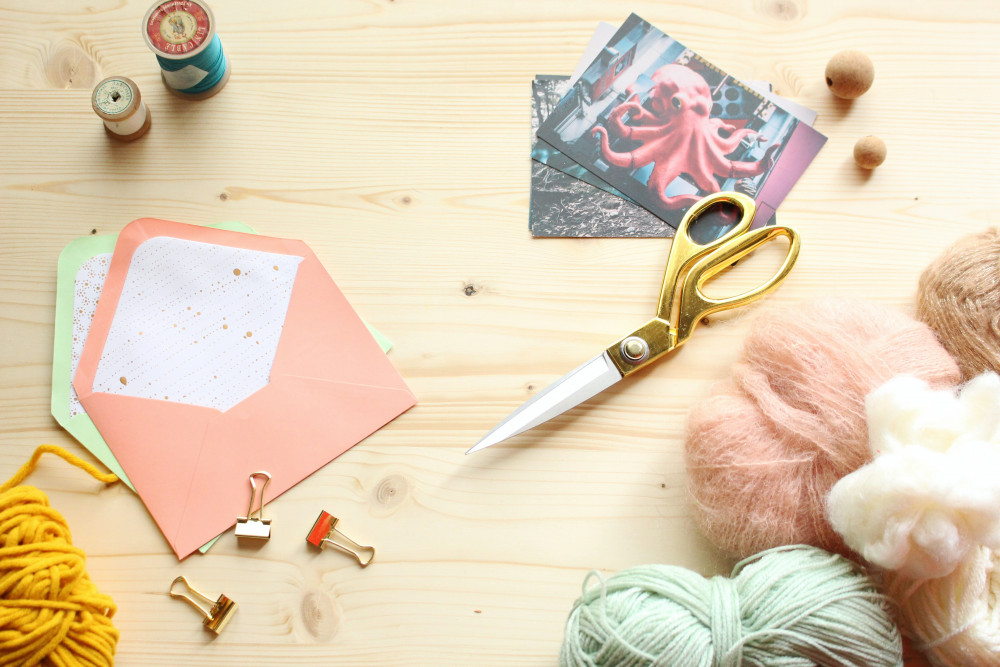 Come enjoy a Craft Fayre with Falmouth Co-op and raise money for Barnardo's. (Image: Supplied)
Moments that matter
On Sunday 9 July the Co-op Boslowick store will be holding a craft fayre to raise money for Barnardo's.
The fayre will run 11-5 in the store's car park with a selection of local crafters and a cake stall.
If you would like to run a stall, you can contact Debbie on 07842168684. Each stall costs £10 and all money is donated to children's charity, Barnardo's.
Falmouth - Clipper Way Co-op, Mongleath Avenue, Falmouth, TR11 4PN - Co-op (coop.co.uk)
You can read more about Co-op's charity partnership with Barnardo's here:
As Co-op research shows over a third (37%) of young people feel that the odds are stacked against them
Partnership to support 750,000 young people with their current and future needs, including helping young people and their families with basic needs like access to food, mental wellbeing support and opportunities for the future
Co-op aims to raise £5 million to support young people through the partnership
Creation of youth advisory group will ensure the partnership responds to the needs of young people today
Almost half (48%) of young people feel they will need to leave their hometown to achieve what they want in life, partnership to identify locations across the UK most in need of support
Co-op is working with Barnardo's, the UK's largest children's charity, to support 750,000 young people aged 10-25 years old to help improve their mental wellbeing, confidence and self-esteem, as well as helping young people and their families to meet basic needs, including access to food, at a time when the lasting effects of the pandemic and the cost-of-living crisis are exacerbating underlying challenges.
Co-op research shows more than a quarter (29%) of those aged 16-25, say that the rising cost of living will make it harder to get a job, whilst over a third (35%) say that these factors will negatively impact their mental wellbeing. In addition, 84% of Co-op customers agreed supporting young people is important for their community and 72% think someone they know could benefit from support (2).
Co-op aims to raise £5 million through the partnership by engaging colleagues, members and customers in a range of national and local fundraising.
The initial focus will be on fundraising, but the partnership will develop to enable the charity to deliver innovative new services in communities most at need across the UK, as identified by Co-op's Community Wellbeing Index. In addition, an online offering will be available to ensure young people across the UK receive the support they need.
The partnership will see the creation of a youth advisory group to enable young people to co-produce activity.
Shirine Khoury-Haq, CEO at Co-op said: "Our work within communities has shown us the impact that the pandemic and the cost-of-living crisis is having, most especially on young people – there has never been a more important time to support them.
"Supporting the communities we serve is in our Co-op DNA and a big part of our vision of 'Co-operating for a Fairer World'. We're excited to be to working with Barnardo's as the partnership builds on our ongoing activity to provide young people with access to opportunities, including through the Peer Action Collective that give young people a voice, our work supporting apprenticeships and our 30 Co-op Academy schools."
Barnardo's Chief Executive, Lynn Perry MBE, said: "More than one in four children in the UK are living in poverty and the cost-of-living crisis will make this worse as families struggle to pay their bills. Growing up in poverty means children are at risk of going hungry, they miss out on opportunities and their mental health suffers - all of which can affect them long into adulthood.
"We are really excited to be working in partnership with Co-op to bring about positive change for children and young people across the UK. Together, we are aiming to help young people access basic needs, like food, improve their mental wellbeing and create better opportunities for their future."
To find out more, including how you or a young person you know can get help, visit coop.co.uk/SupportYoungPeople.
Become a Co-op member to get £3 off when you spend £10 in-store until Tuesday 11 April: Co-op Membership - Membership that makes a difference - Co-op (coop.co.uk)
When you buy selected Co-op products and services, 2p for every £1 you spend goes into your Co-op Membership account and Co-op gives the same amount to support community organisations and local causes.