Co-op to raise money for Barnardo's at Parklive festival
Source Fm's Parklive festival is back and the Co-op will be taking part to raise money for the charity Barnardo's.
---
By Max Goodman
Posted: Thursday, 27th July 2023 4:00 pm
---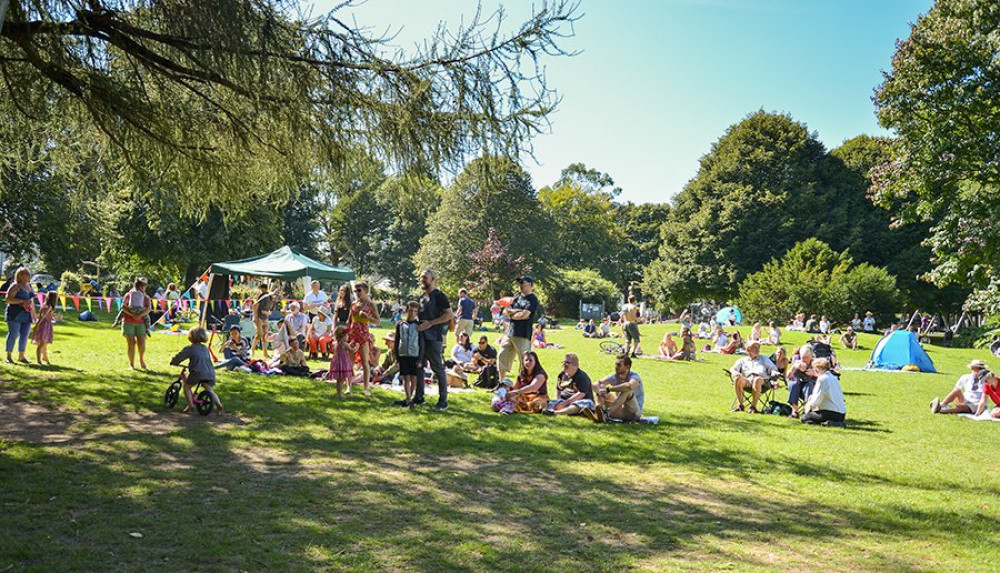 Parklive has fun for the whole family. (Image: Source FM)
Moments that matter
Falmouth's free community festival Parklive is back in its 10th year, running events at the end of each month through summer.
The family-friendly festival that takes place in Kimberley Park is organised and produced by Source Fm, the town's community radio station
This weekend's event takes place on Sunday 30 July and the Co-op will have a stand to raise money for their charity partner Barnardo's.
There is lots of great entertainment planned but be sure to head over to the Co-op's stand to take part in their tombola, raffle, and lucky dip. All money raised will go towards the charity.
What's on offer;
The tombola is just £1 to enter, pick a ticket ending in either 0 or 5 and you will win one of the great prizes on offer.
Lucky dip bags are just £2 and one lucky person will find the bag with a cash prize. Not suitable for children under three years old.
Each square in the raffle is £1, when all the squares a sold a draw will take place. The winner will receive a meat hamper worth over £30.
You can read more about the event here: Source FM-Parklive Festival
You can read more about Co-op's charity partnership with Barnardo's here:
As Co-op research shows over a third (37%) of young people feel that the odds are stacked against them
Partnership to support 750,000 young people with their current and future needs, including helping young people and their families with basic needs like access to food, mental wellbeing support and opportunities for the future
Co-op aims to raise £5 million to support young people through the partnership
Creation of youth advisory group will ensure the partnership responds to the needs of young people today
Almost half (48%) of young people feel they will need to leave their hometown to achieve what they want in life, partnership to identify locations across the UK most in need of support
Co-op is working with Barnardo's, the UK's largest children's charity, to support 750,000 young people aged 10-25 years old to help improve their mental wellbeing, confidence and self-esteem, as well as helping young people and their families to meet basic needs, including access to food, at a time when the lasting effects of the pandemic and the cost-of-living crisis are exacerbating underlying challenges.
The Co-op is heling to raise money for Barnardo's. (Image: The Co-op)
Co-op research shows more than a quarter (29%) of those aged 16-25, say that the rising cost of living will make it harder to get a job, whilst over a third (35%) say that these factors will negatively impact their mental wellbeing. In addition, 84% of Co-op customers agreed supporting young people is important for their community and 72% think someone they know could benefit from support (2).
Co-op aims to raise £5 million through the partnership by engaging colleagues, members and customers in a range of national and local fundraising.
The initial focus will be on fundraising, but the partnership will develop to enable the charity to deliver innovative new services in communities most at need across the UK, as identified by Co-op's Community Wellbeing Index. In addition, an online offering will be available to ensure young people across the UK receive the support they need.
The partnership will see the creation of a youth advisory group to enable young people to co-produce activity.