Co-op announces biggest ever price investment on everyday essentials with members saving more
The Co-op has announced its biggest ever single investment in pricing, shoppers can now save on average £500 a year by being a Co-op Member.
---
By Max Goodman
Posted: Thursday, 03rd August 2023 1:00 pm
---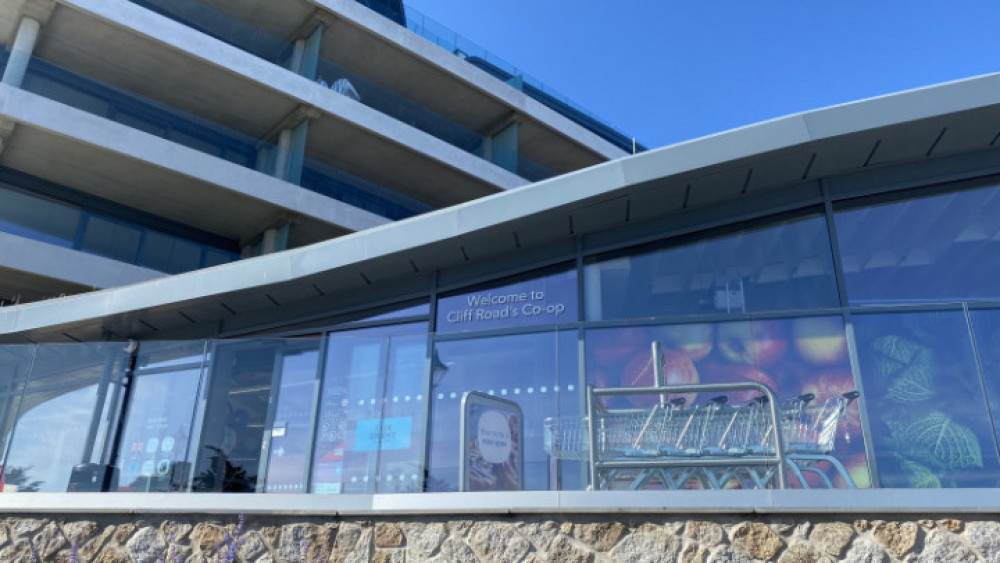 Cliff Road Co-op in Falmouth. (Image: Supplied)
Moments that matter
Yesterday (2 August) Co-op announced its biggest ever single investment in pricing of £70 million, as it extends its 'member-only' pricing across everyday essentials, launching with a list of nearly 200 fixed lines including milk, eggs, and bread.
Shoppers can now save on average £500 a year by being a Co-op Member. The convenience retailer has also lowered its standard retail prices across more than 600 lines.
If you're a Co-op Member, not only will it benefit you but when you buy selected Co-op products and services, 2p for every £1 you spend goes into your Co-op Membership account. The Co-op will also give the same amount to support community organisations and local causes.
You can save huge amounts by being a Co-op member. (Image: Co-op)
This move, the biggest investment ever announced by a convenience retailer on pricing, sees Co-op – with more than 2,400 food stores and 4.58 million active members – accelerate its member price benefits to provide new, lower 'member-only' prices on the everyday essential products that are the most shopped by their convenience shoppers, giving Co-op Members a chance to save up to 11% on retail prices with Co-op British Milk one pint at 85p, six Co-op free range eggs at £1.40, whilst a Co-op sliced loaf will be 76p.
Co-op insight revealed that, rather than loyalty pricing on an array of products that change every few weeks, shoppers think there is more benefit from lower prices on the items they buy the most, so it makes the biggest difference to their regular food spend.
This new significant price investment means Co-op Members save on products from milk, free-range eggs, and bread to bacon and fresh chicken.
The £70m investment also includes a retail price reduction on more than 600 lines, ensuring they are in line or cheaper than other national convenience stores, and taking the total invested into Co-op prices this year to £90 million overall*.
Matt Hood, Managing Director for Co-op Food, said: "Whilst food inflation is starting to slow, household budgets remain under huge pressure, so this major price investment will make a real and tangible difference for millions of Co-op customers and members. This £70m investment is the most significant ever made by a convenience retailer, allowing us to turbo charge our member pricing proposition for the millions of our members who shop with us every day, by tailoring the price cuts to those key lines we know our members buy the most. We are focused on delivering member-value in a way that will make the biggest difference to their weekly budgets, and I'm clear there should be no compromise on quality and value by shopping in convenience. This is not a loyalty scheme but rather the Co-op difference in action, whereby the people who own our business, our members, benefit every time they shop."
Following its business-model principles as a cooperative, Co-op continues to support its members and their communities through the cost-of-living crisis whilst still planning and investing for growth over the medium and longer term.
The investment has been made possible by the major cost savings and business improvements introduced over the past 12 months in the face of rising inflation and increased operational costs.
This move follows the introduction of 'member only offers' in April, whereby Co-op members can get exclusive lower-priced promotions, an initiative which has seen nearly 40,000 new members sign up every month to take advantage of the deals, as Co-op targets to grow its member base by a million more members over the next five years. The member-only offers will continue, alongside member-only pricing, providing even more opportunity for savings and means a shopper could save on average £500 a year** as a Co-op Member.
Underpinning this investment is the core proposition of Co-op's membership whereby:
Members own the business and play an intrinsic part in the governance of the organisation
Members enjoy a wide number of benefits including money back on own brand purchases, personalised offers and gamification via the Co-op app, pre-sale opportunities for Co-op Live and music festival tickets
Co-op members help raise significant funds donated by Co-op to fund thousands of community causes, every year. £116m has been donated to communities since 2016
Don't forget to sign up for Co-op Membership to help support Co-op's national charity partners and Local Community Fund causes.
You can find out more about what local causes around Falmouth have been supported in the past here: Co-op Community Fund supporting local causes.