Tree planted in Falmouth to celebrate 200th anniversary of John Passmore Edwards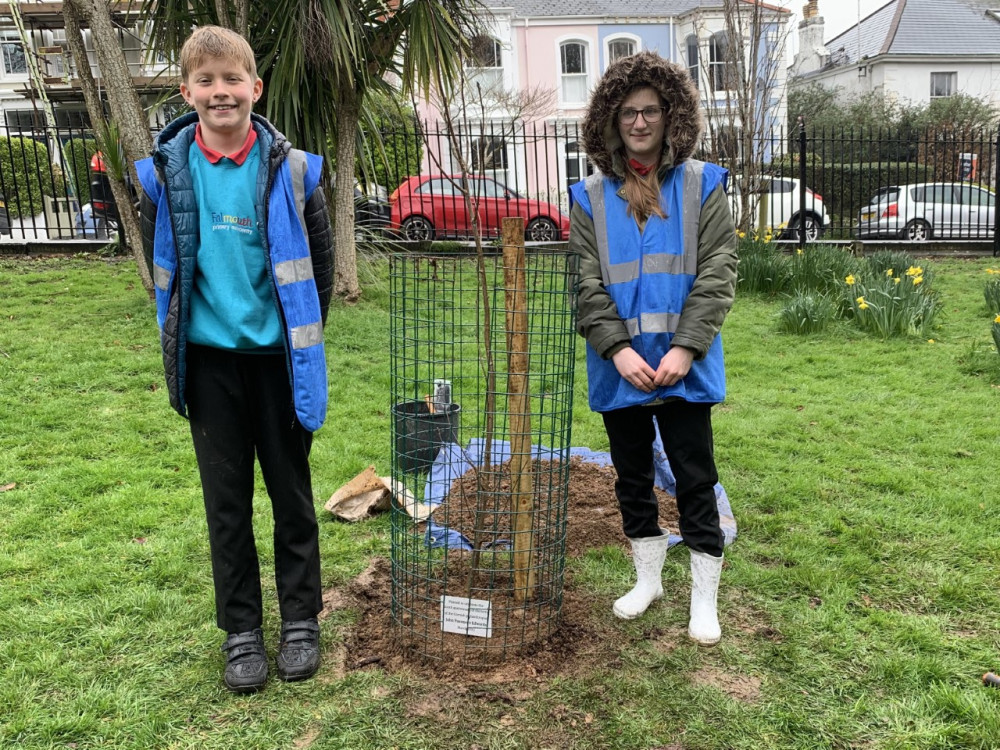 Dylan and Lily-May with planted tree.
On Friday morning the head boy and girl, Dylan, and Lily-May, of the Falmouth Primary Academy, planted the first of two trees donated by Cornwall Council as part of the celebrations to mark the 200th anniversary of the birth of John Passmore Edwards, the Cornish Philanthropist.
The tree, a Rowan, or Mountain Ash, marks the gift of the Falmouth Free Library to the people of Falmouth in 1893. The tree was planted in Kimberley Park, ably assisted by Park gardener, Julian Kay.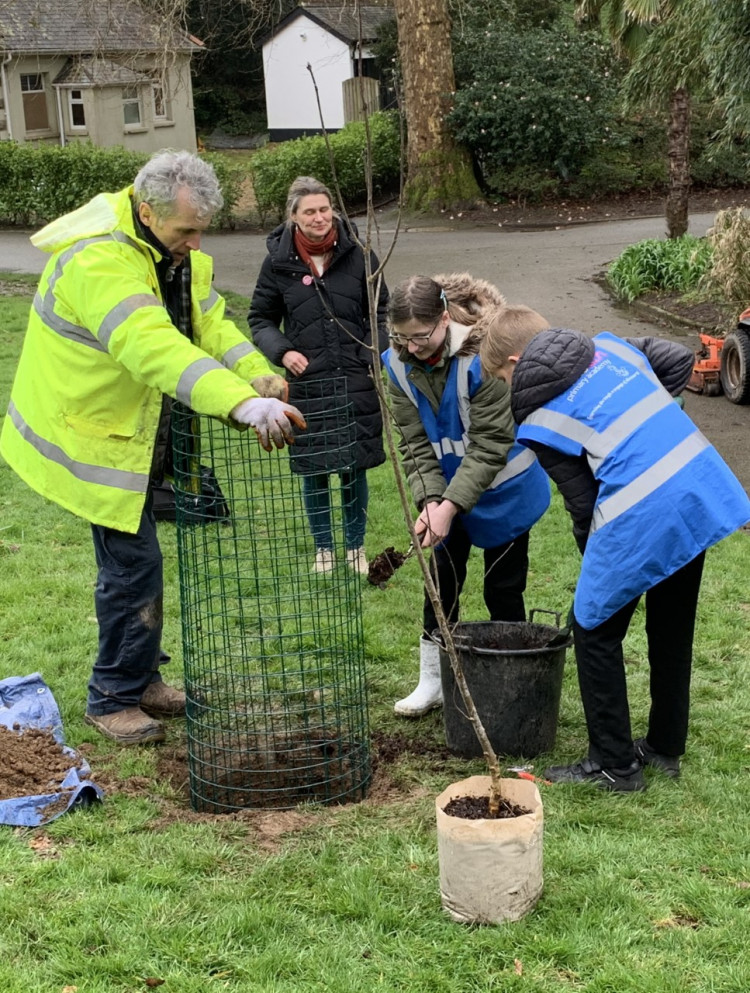 Julian Kay assists Dylan and Lily May with Cllr Jayne Kirkham in attendance.
In Falmouth, Edwards funded both the Free Library and the former Cottage Hospital, now the Age UK Day Care Centre in Killigrew Street. A separate tree will be planted at the hospital site at a date to be confirmed.
On the 29th of March, there will be an illustrated talk held so people can Learn more about the history of John Passmore Edwards and his impact on Falmouth.
You can find out the times of the talk and where to book your free place on our What's On page: The Passmore Edwards Bicentenary
You can also out find more about his legacy here: Passmore Edwards Free Library, Falmouth 1896
For further information about this or the many other events taking place across Cornwall and the southeast over the summer, contact Dean Evans at 07588711936 or [email protected] Dean has also organised the talk on the 29th of March.