Mum from Penryn creates book to raise awareness for her child's rare disease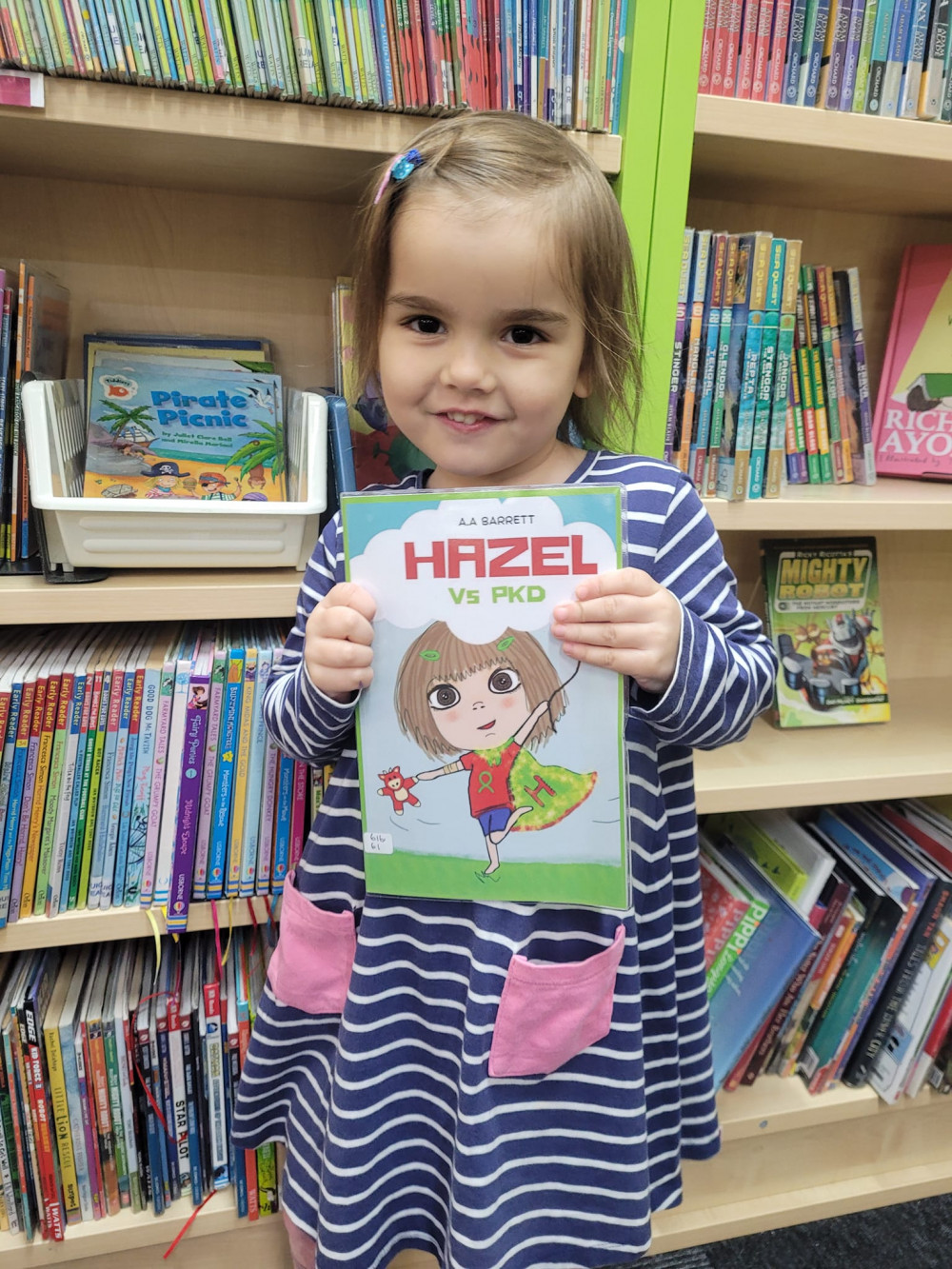 Four year old Hazel proudly holding a library copy of the book Hazel Vs PKD
Aria Barret and her partner Daniel were filled with happiness just as any parent would be as they welcomed their second child into the world, that joy turned to fear as they learned four months later that their girl Hazel had the rare and incurable Autosomal Recessive Polycystic Kidney Disease (ARPKD).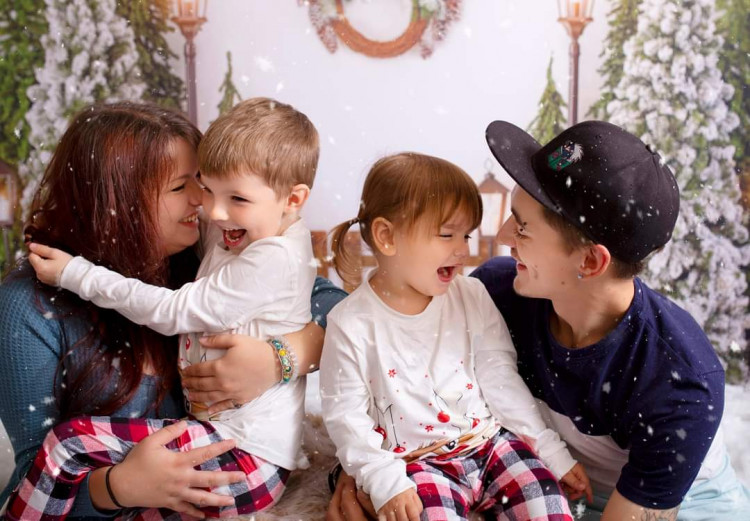 Aria, Jago, Hazel and Daniel (Image: Hazel's story)
ARPKD is a severe genetic disorder occurring in approximately 1 in 20,000 live births. It can cause a wide range of problems, including underdeveloped lungs, which can cause severe breathing difficulties soon after birth.
The disease causes cysts (balloons of fluid) to develop in your kidneys and sometimes in other organs. Kidney cysts grow over time. Each cyst can grow to a size anywhere between a pea and a grapefruit. Over the years, the cysts can damage much of your kidney tissue and make your kidneys become very large.
Hazel is now 4 years old and the family has been looking for ways to talk to others and help anyone in a similar situation to them, Aria took to social media to tell their story: "We have been raising awareness, charitable funds, and growing a community of supporters on our page 'Hazel Vs PKD' since 2018. Although her disease is rare- we have had messages from parents of 'kidney kids' from all over the world and helped these families to access support and feel less alone.
"A child's diagnosis of a chronic illness can be absolutely shattering- raising this awareness and helping others has helped us to feel as though we are doing something at a time when we can really do nothing but accept our daughter's illness."
Aria who is a student and author decided to use her writing skills to try and raise more awareness, she said: "Last year I decided to create a book to help Hazel to understand her illness. I decided to publish this book to help other children with 'invisible illnesses' to feel less alone. The book discusses kidney disease but also other invisible illnesses, as well as a trip to the hospital. The book is targeted towards children, using child-friendly language."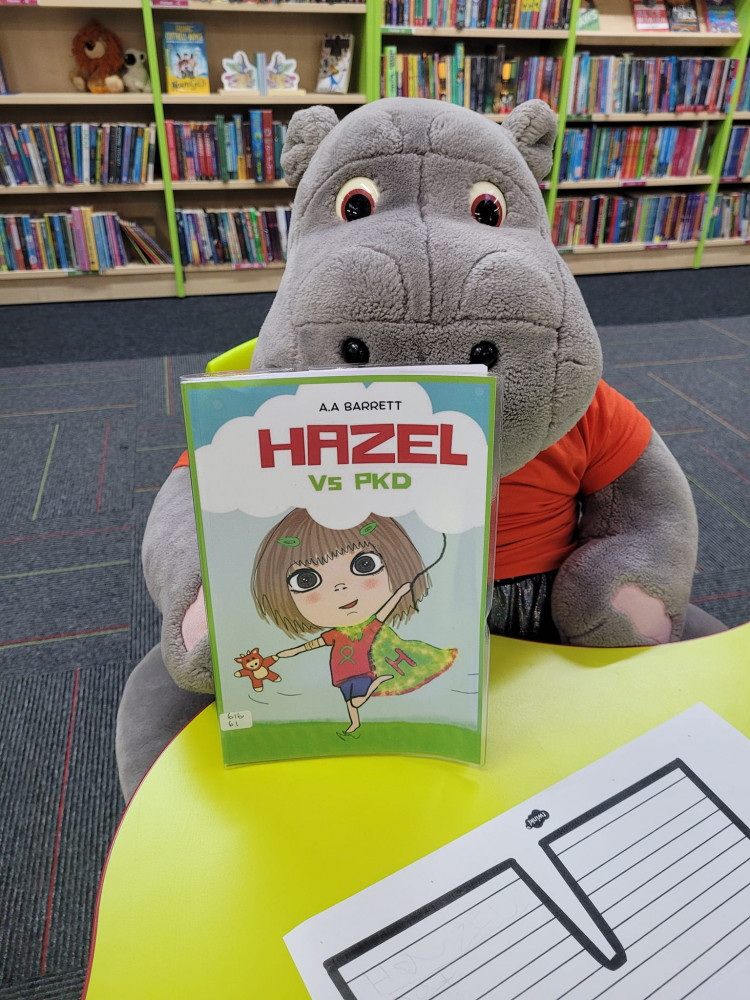 Hazel Vs PKD in the library
Now Aria can also share the amazing news that the book has been added to Cornish libraries meaning it can be purchased in bookstores but also be borrowed for free from any Cornish library.
You can find the book online here: Hazel vs PKD
You can also read more about their story and the rare disease here: Hazel's story (pkdcharity.org.uk)
Link to donate: The Polycystic Kidney Disease Charity (enthuse.com)
Find your local library: Cornwall Council