Third protest organised in Falmouth over Bibby Stockholm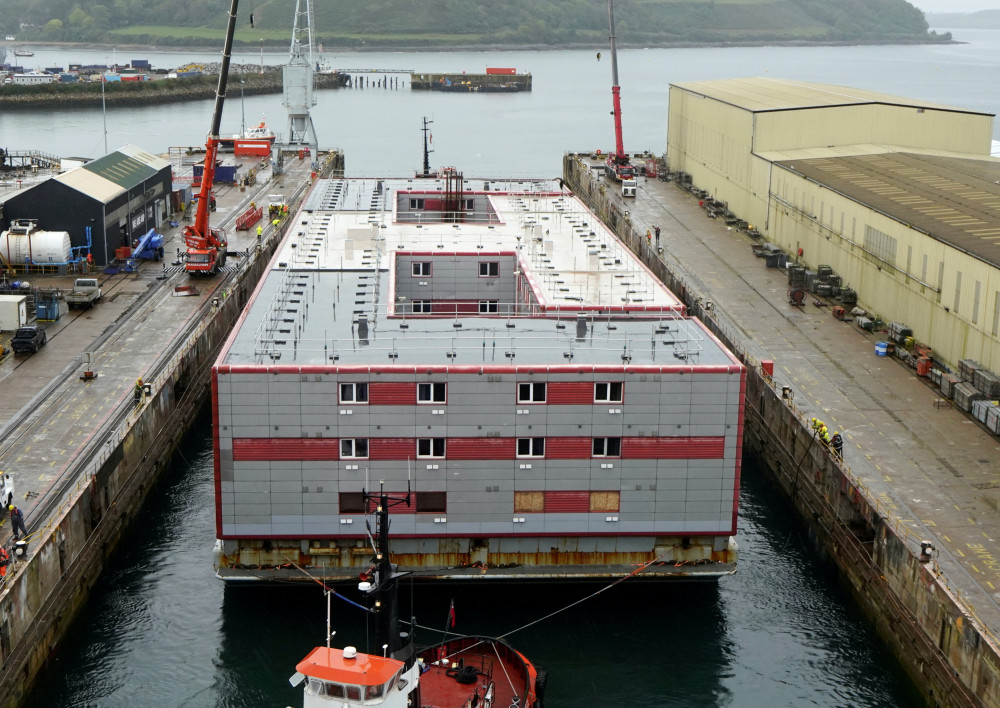 Bibby Stockholm in Falmouth docks (Image: South West News Service)
It was announced at the start of May that Bibby Stockholm, a barge that would hold asylum seekers, would be refitted in Falmouth.
The arrival of the barge on the 9th of May received quite a reaction and an emergency Protest was organised by Cornwall Resists, a coalition of radical groups in Cornwall that emerged from Resist G7. (Read more in the link above)
Jayne Kirkham, a local councillor and Labour Parliamentary Candidate, also responded to the government asylum ship being docked in Falmouth.
On Sunday the 21st of May a second protest was organsied between Cornwall Resists and many other organisations. The message was to resist border violence and to have no floating prisons.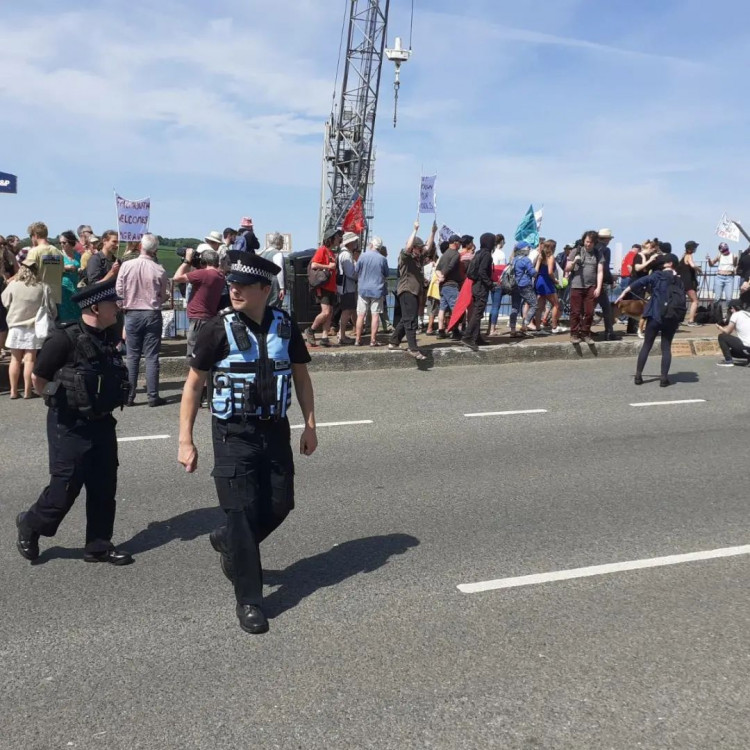 A protest above the docks where the barge is being refitted (Image: Cornwall Resists)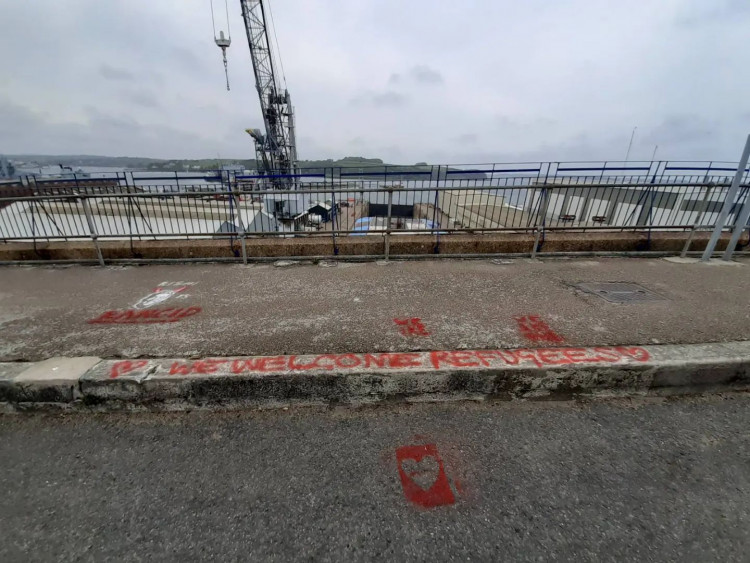 Cornwall resists has now shared on social media that a third protest is being planned for tomorrow (Saturday 27th May). They will be at the moor at 12 pm and Pendennis Rise at 2 pm.
Find more about the group here: (@cornwallresists)
It's been reported in the media that groups in Dorest have already been protesting the expected arrival of the boat, which is expected in June.