Surfers Against Sewage announce Paddle Out Protest after E.coli found in water samples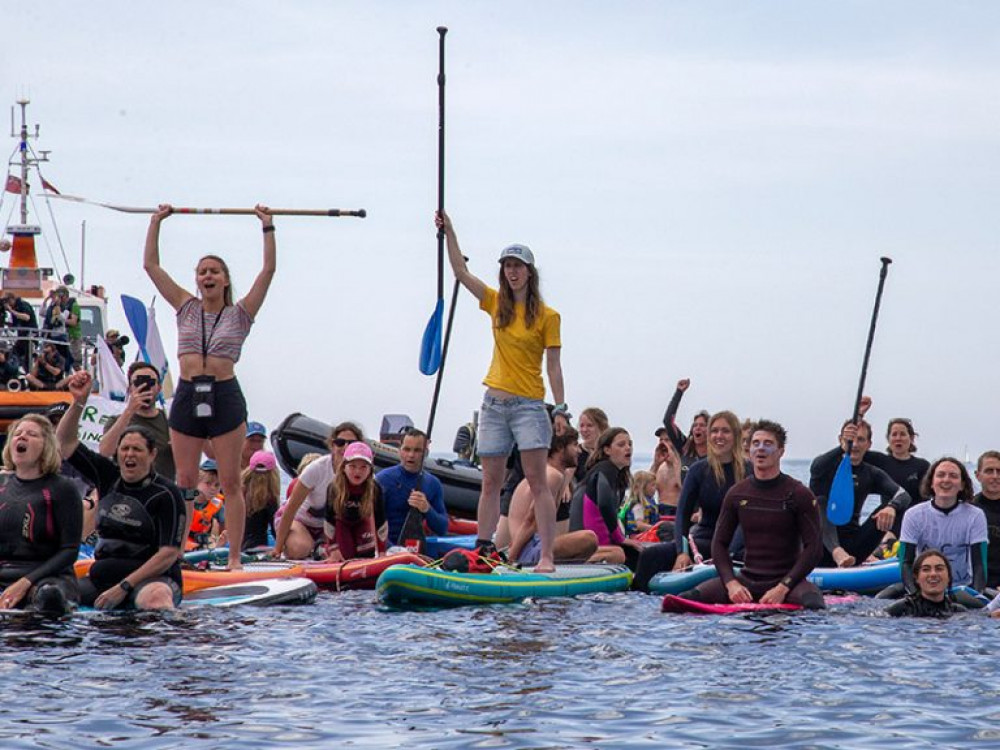 The Paddle out Protest will take place on the 20th of May (Image: Surfers Against Sewage)
Surfers Against Sewage (SAS) have organised a national Paddle Out Protest on the 20th of May which will feature' The Floater' a surfboard made entirely of ocean waste and sewage.
The protest will be nationwide and SAS has already confirmed a number of locations which includes Gyllyngvase Beach in Falmouth. The announcement came shortly after they released the results of samples they took from water in St Agnes.
On the 27th of April SAS, the environmental charity based in Cornwall, posted a video of brown water/sewage running out of a pipe and into the sea. They posted a message alongside the video, which said: "Here is South West Water today, in St Agnes, just hours after being hit with record fines for sewage dumping, polluting right under our noses. Do they think we can't smell it?"
You can read about the fine here: South West Water fined record £2.1m for pollution offences
The same day South West Water released a statement saying that the discoloured water was not caused by any activity from them and that the pipe seen in the video is not for storm overflow and is not owned or managed by South West Water.
South West Water claims the colour of the water was due to a significant flow of water from a stream that was caused by extensive rain which contained mud and dirt from surrounding fields.
SAS responded to this claim the next day (28th April) saying they felt South West Water was shifting the blame, they said: "According to their own modelling data (from their own website), the pipe in the video at Trevaunance is one of their assets, located just outside a pumping station.
"Also according to their own data which feeds into the SSRS, there were two sewage alerts yesterday. Our team was in attendance in St Agnes. The water stank like sewage. Are you really saying that what comes out of this pipe has nothing to do with you? If it isn't you, who owns the pipe?"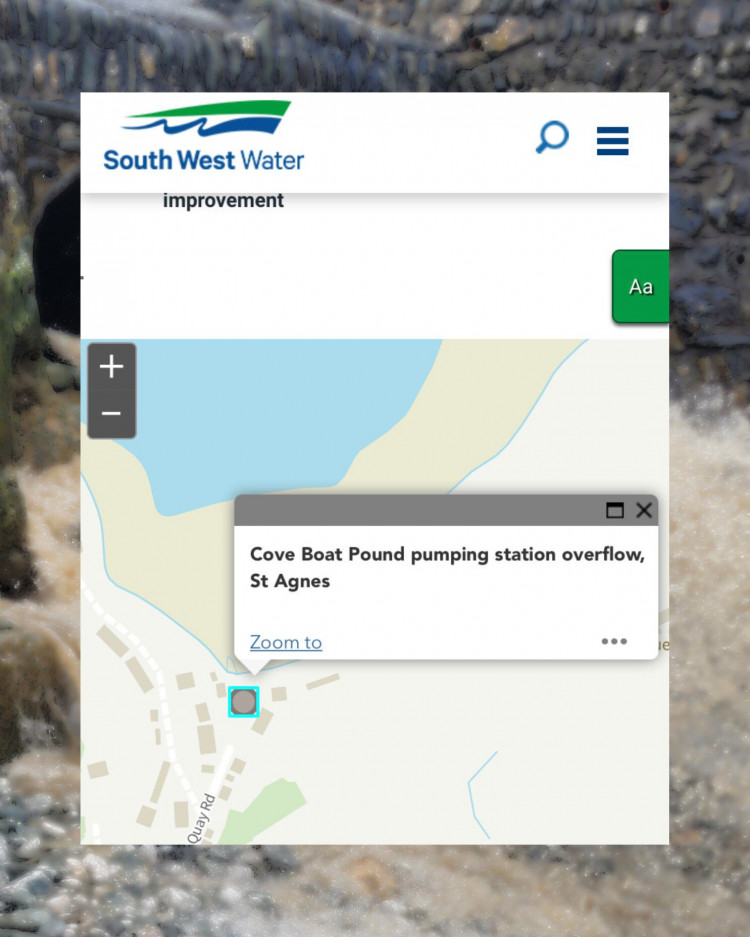 Surfers Against Sewage posted this screenshot showing the pipe appear on South West Waters system
On the 3rd of May SAS shared the results that came back from the samples, they said: "Stratospherically high levels of E. coli were found in the water samples we took from St Agnes last Thursday. Remember that? The sewage dump that South West Water claimed was just run off despite the evidence of our eyes and noses (and their very own discharge alert).
"SWW tried to deny responsibility. But we took the samples and here it is, in black and white. E-Coli levels of the four samples we took were between 35,000 and 230,000 colony-forming units (CFU) per 100ml of water. E coli levels in coastal bathing waters must not exceed 500 CFU/100ml."
In response to this, a nationwide paddle-out protest has been organised, you can see the full map below although more protests may be planned.
Surfers Against Sewage paddle out protests map
The protest at Gylly will take place on Saturday 20th May at 12:00pm, people will be encouraged to grab their paddles, boards, swim caps & placards and join them.
As part of a SAS campaign, the protest will feature 'The Floater', a project between SAS, owner of Benthos Surf, Niall Jones, and creative agency Mr President.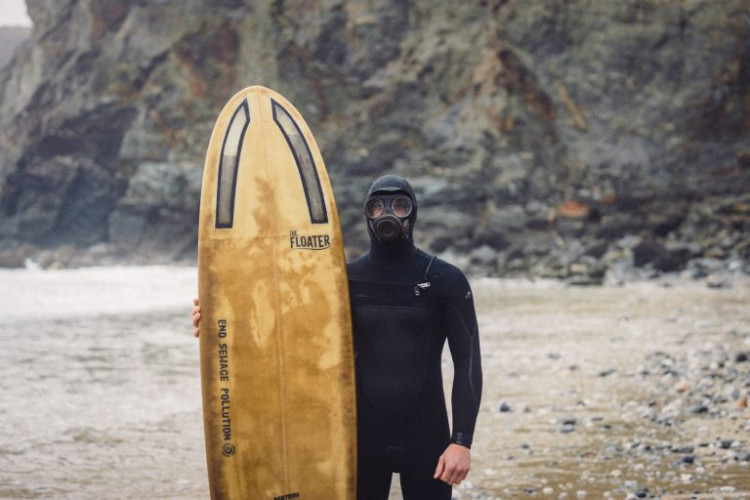 The Floater (Image: Surfers Against Sewage)
Niall Jones, the creator of The Floater, used recycled materials to build the body of the board and raw sewage which sits inside the board.
You can read more about the project and find protests in other areas here: The Floater - The world's first surfboard made from sewage (sas.org.uk)
You can follow the charity here: Surfers Against Sewage