South West Water fined record £2.1m for pollution offences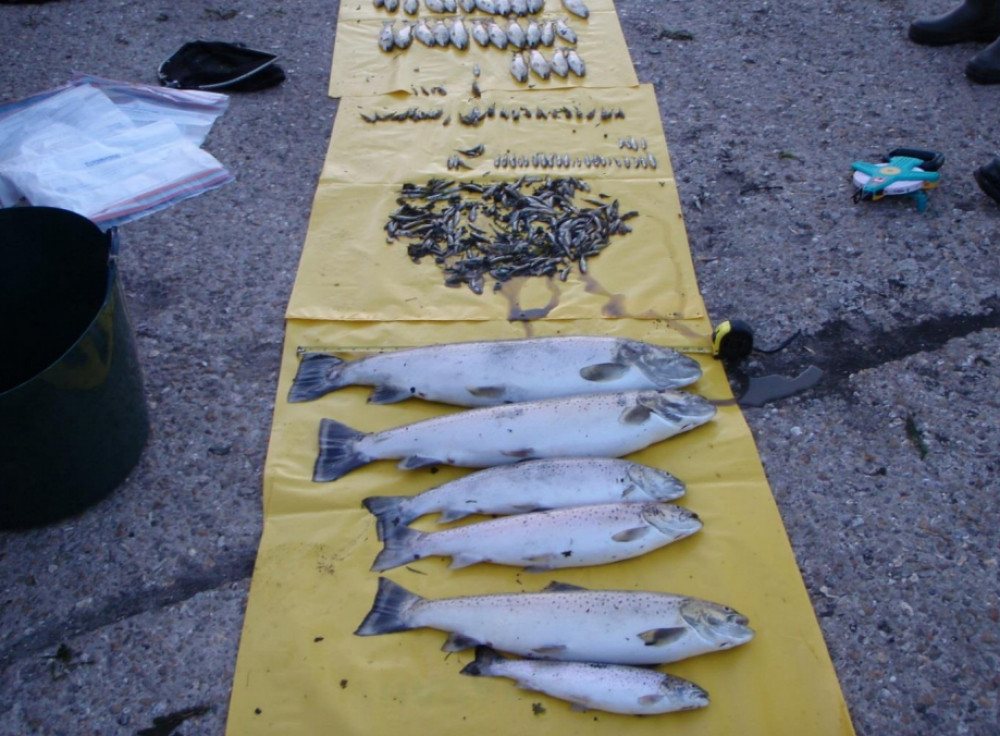 Fish killed because of pollution discharged into the River Axe at Kilmington (EA)
South West Water has been fined more than £2m for a series of environmental offences across Devon and Cornwall over a period of four years.
It is the largest-ever fine imposed for environmental offences in the region.
District Judge Matson, sitting at Plymouth Magistrates' Court, fined the water company a record £2,150,000 on Wednesday (26 April) after it pleaded guilty at an earlier court hearing.
It was also ordered to pay £280,000 in costs and a £170 victim surcharge.
The offences took place between July 2016 and August 2020 at Lostwithiel, Kilmington, Crediton and Torpoint sewage treatment works and the Watergate Bay sewage pumping station.
The Environment Agency said "inaccurate and inadequate operational procedures" led to harmful chemicals escaping from SWW sites on more than one occasion, which resulted in significant environmental damage including sites at Kilmington on the River Axe and in Crediton on the River Creedy.
Following the spill at Kilmington, thousands of fish died in the River Axe including some protected species.
Failure by SWW to operate its assets and processes in an effective manner was also demonstrated at Lostwithiel in July 2016, where raw sewage was pumped into the River Fowey for more than 12 hours despite control room alarms indicating there was an issue with the works.
Not responding adequately to alarms the same year resulted in an illegal discharge from the Watergate Bay sewage pumping station in August 2016. The discharge lasted for more than 35 hours and a sample taken from a stream at the beach showed E. coli levels to be 2,000 times higher than the level that would be classified as poor.
Clarissa Newell, Environment Agency environment manager for Devon and Cornwall, said: "Having alarms to alert you that sewage is spilling is no good if no action is taken. Enforcement is intended to prevent these things from happening again and ensure South West Water improve and meet the expectations placed on it.
"Like all water companies, South West Water has a responsibility to operate in accordance with permit conditions and to prevent pollution. Polluters must pay and the Environment Agency will continue to do everything in its power to ensure that they do."
Susan Davy, CEO of Pennon Group, SWW's parent company, said: "Any pollution incident is one too many. These seven isolated incidents that took place between 2016 and 2020 were unacceptable and it's right that we have been held to account by the EA.
"I also want to be clear that this didn't happen because we don't care, we do. Everyone who works for South West Water is extremely passionate about our environment and we need to do more to prove this to our customers and visitors to our region.
"We have a plan, it is working and we won't stop until everyone can feel proud about the performance of their water company in the South West."