Tourism bosses to target 'secret' spots to avoid overcrowding this summer
By Lee Trewhela LDRS Reporter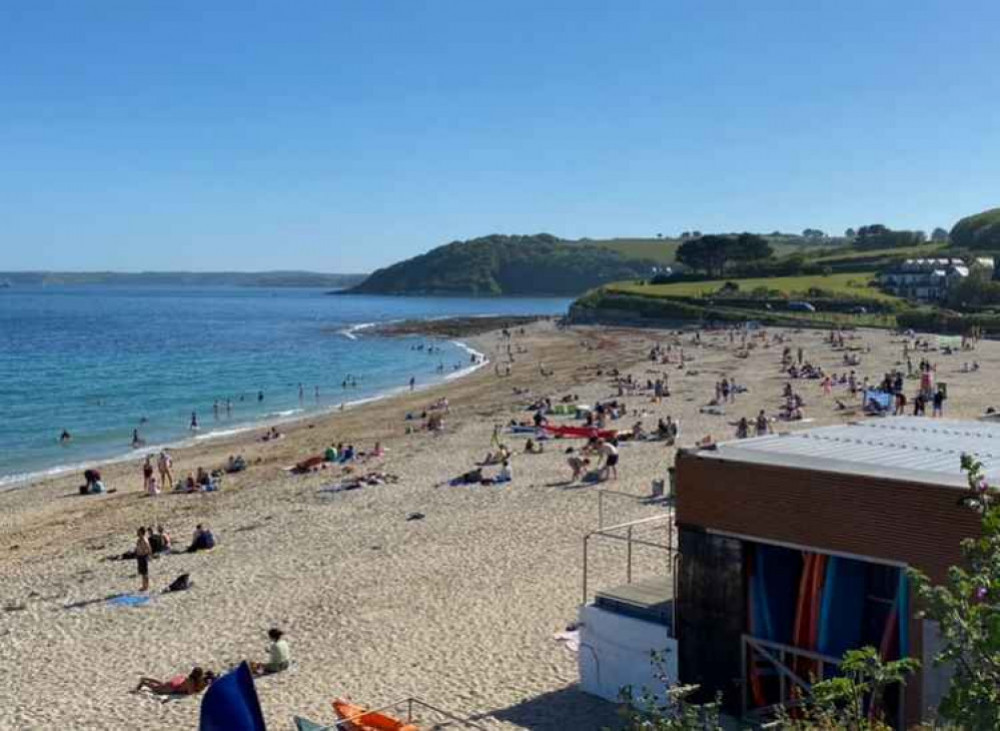 Tourism bosses will promote less well-known spots which may currently be a 'secret' to holidaymakers to Cornwall. The move is a bid to avoid the overcrowding which has blighted the county during the busy summer months, particularly after the Covid pandemic.
Visitors to a series of presentations by Visit Cornwall, the county's tourist board, heard this week that its plans for 2023 included attracting a new kind of tourist. Guests, including a number of Cornwall's biggest holiday providers, heard that promoting old favourites such as Kynance Cove and Porthcurno, have become a no-no as each summer they get clogged with visitors, often to the anger of local residents.
As a result, Visit Cornwall is now promoting other areas in Cornwall which can cope with more visitors in the summer, though the overall goal of the tourist board is to spread the love over the entire year and promote out-of-season tourism to change the dynamic and avoid overcrowding in July and August.
A national survey asked 1,700 people their opinions of holidaying in Cornwall – 55 per cent agreed it was too busy in the summer, with 56 per cent saying they would be interested in out-of-season holidays.
Malcolm Bell, Visit Cornwall's interim chairman, said at a presentation at Scorrier House: "We want to entice people in May to early July when the gardens are amazing and there are lots of activities taking place. We are promoting destinations that are not as well known as St Ives or the north coast; places like South East Cornwall, Bude, and inland towns with a value-for-money message.
"We are creating a buzz and awareness around visiting in spring, early summer, and the autumn months when those of us who live here know it can be just as beautiful. Wildlife experiences, such as feeding deer at Boconnoc or the seals at Gweek, are becoming more popular, as is anything targeted at dog owners."
The four tourism workshops held this week at Victoria, Scorrier, Liskeard, and Launceston have heard presentations from South West Water about possible further water restrictions which could impact holiday businesses, and from Costain / National Highways which highlighted the ongoing A30 work, which tourism traders were told was "short term pain for long-term gain".
The next scheduled closure for A30 works will take place between the Scorrier and Boxheater junctions from 6 am on May 19 to 22, preceded by overnight closures from May 15 to 19. The work is subject to change.
Mike Wigmore, head of metering at South West Water, told the tourism meeting on Tuesday that "I'd be very surprised if the hosepipe ban is turned off before December. The next stage would be a non-essential use ban, which would mean car washes and hot tubs would have to be turned off, but we're trying to avoid that. If there's a worst-case scenario that could happen in July or August".
The company hopes that measures put in place, including using former china clay pits as makeshift reservoirs and plans for desalination plants, will ensure that banning the use of commercial swimming pools and hot tubs will not be necessary.
New falmouth Jobs Section Launched!!
Vacancies updated hourly!!
Click here: falmouth jobs