What's On this weekend in Falmouth: Pete Doherty at the Pavilion, Falmouth Pride, and Live theatre at The Poly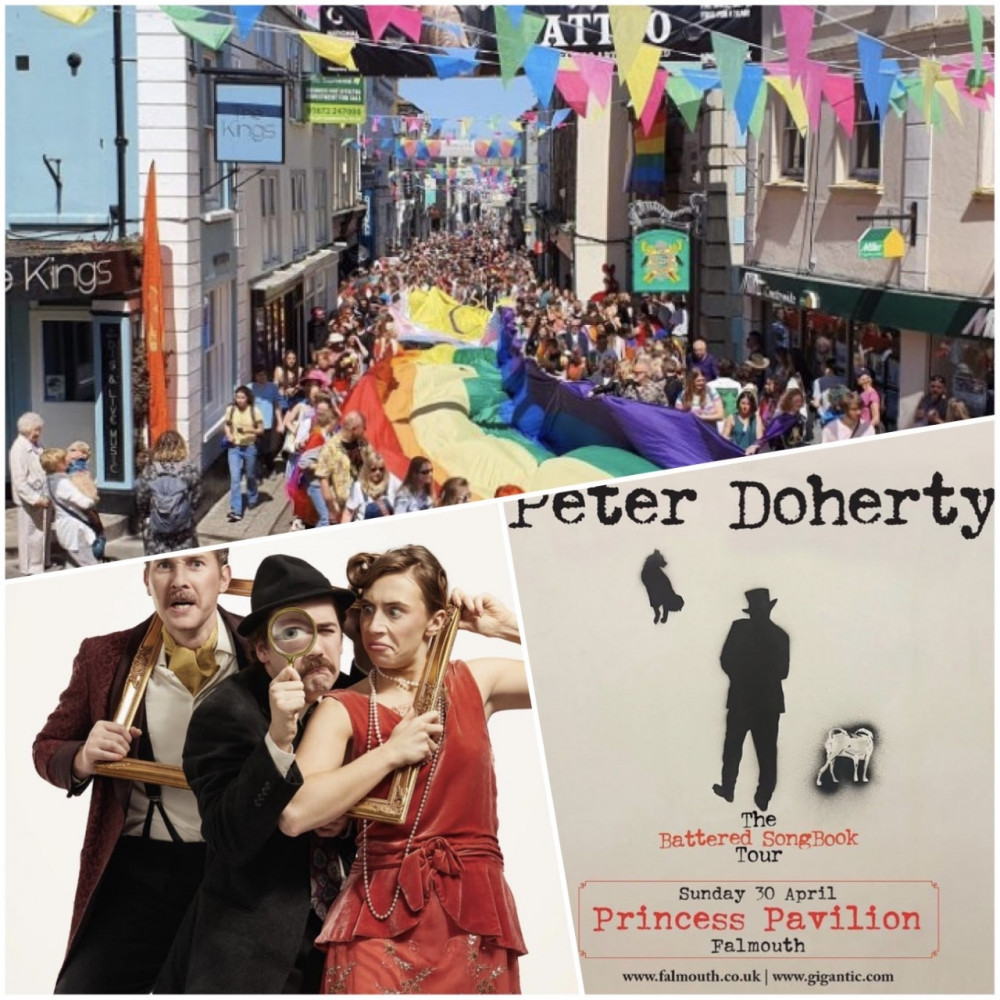 Check out our What's On page for more events
Welcome to your weekly What's On in Falmouth with Nub News.
Every Thursday we round up just some of the eye-catching events occurring in your area over the weekend.
Read on for Falmouth's not to be missed outings this week, and remember, you can add your event for FREE using the Nub It button and find events taking place around the town here: What's On.
Friday 28th April - Shoddy Theatre presents: A Shoddy Detective And The Art Of Deception
New-kid-on-the-block theatre company, Shoddy Theatre, are taking the country by storm! Their current Spring Tour is selling out in venues across the country, why? Because they're offering everyone a good night out, away from the hustle and bustle of everyday life.
Following its hit run at Edinburgh Festival Fringe, Shoddy Theatre is taking slapstick comedy A Shoddy Detective And The Art Of Deception to the Poly in Falmouth.
A bumbling detective is called upon to uncover the mystery of a priceless stolen painting, but when he cannot solve it himself he is forced to enlist the help of an old nemesis. Together, the pair must interrogate the many characterful suspects that reside at the manor, in order to catch the conniving culprit and solve the crime of the century.
For more information or to book tickets: Shoddy Theatre presents: A Shoddy Detective And The Art Of Deception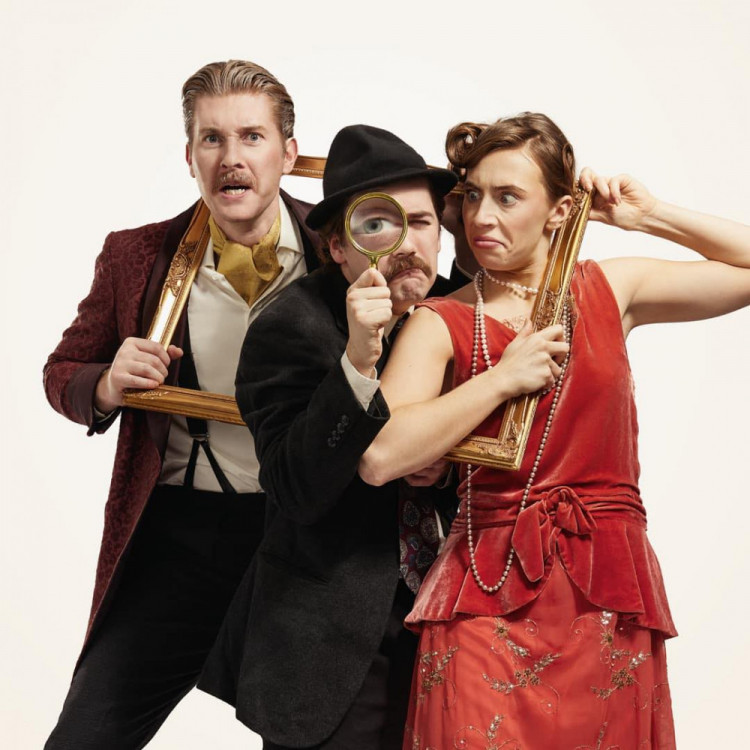 A Shoddy Detective And The Art Of Deception tour
Saturday 29th April - Falmouth Pride 2023
The day will kick off with the parade at 12pm from the Prince of Wales Pier, the marching parade is a colourful and vibrant event, planned to flow through the streets of Falmouth. The march will include walkers, walking bands, dance groups, organisations, and charities.
After the parade Falmouth Pride will carry on from 12.30 pm to 8 pm at Discovery Quay and around Falmouth, organisers say it will be a live music/conversation event that will be a safe family-friendly event with lots to see and do.
There will be different events across venues in Falmouth
For more information and after-party tickets: Falmouth Pride 2023

Last years Pride Event in Falmouth (Image: Falmouth Pride)
Sunday 30th April - Pete Doherty The Battered Songbook Tour
It was announced back in February that the iconic Pete Doherty would be coming to the Princess Pavilion in Falmouth on Sunday the 30th of April as part of his new 'The Battered Songbook Tour'.
This will be his first solo acoustic tour in ten years and will include classics from his time in the bands The Libertines and Babyshambles, as well as his own solo releases.
Limited tickets remaining.
For more information or to book a ticket: Pete Doherty The Battered Songbook Tour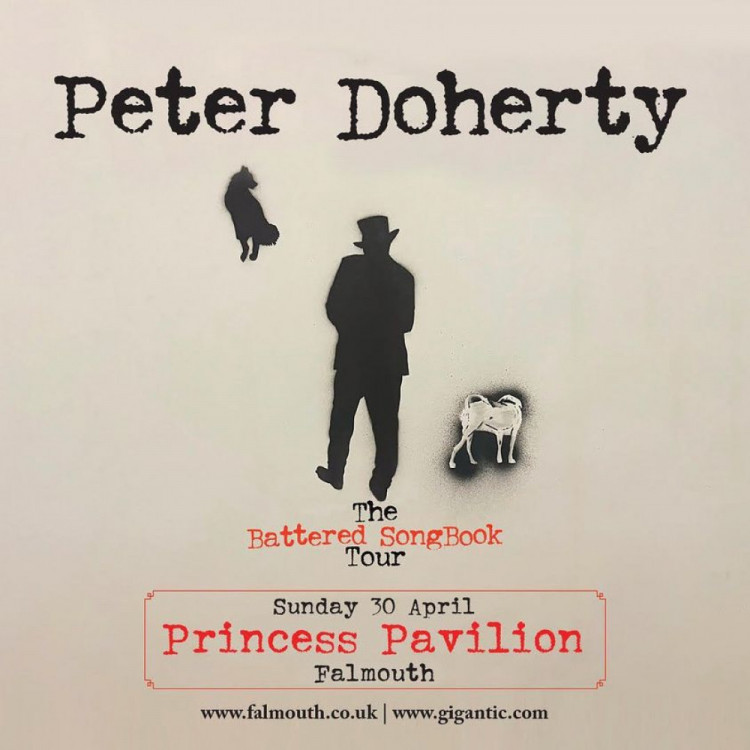 The Battered SongBook Tour
New falmouth Jobs Section Launched!!
Vacancies updated hourly!!
Click here: falmouth jobs