Hundreds of stories, almost half a million page views: Falmouth Nub News turns one next month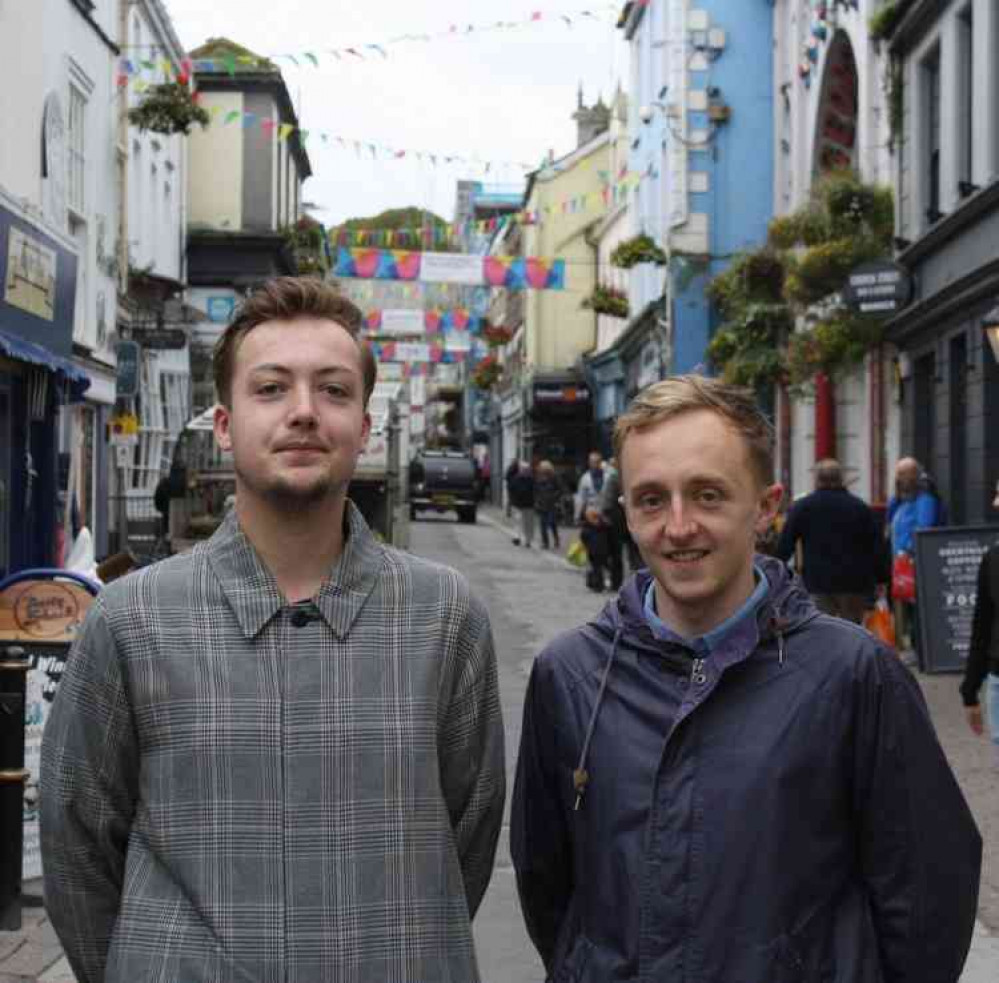 Falmouth Nub News editor Kurt Robson (left) and Joseph Macey (Right)
In October, Falmouth Nub News will have been running for one whole year.
In that time we've broken hundreds of stories, garnered almost half a million page views and are consistently read by thirty per cent of Falmouth's population every week.
At this point, we'd like to take the opportunity to say a big thank you to everyone who has helped us reach this point - but if you're new to our site, here are a few things that you might like to know about us.
We are a hyper-local organisation, with Nub News sites in nearly 50 towns across the UK. Our news websites get to the heart of the local community, reporting on events, news and views in the towns we serve.
We aim to make your experience with us as pleasant and informative as possible, with no annoying ads, pop-ups or surveys, just a good read of all that is going on in Falmouth.
And we also want to give you the chance to contribute to the site itself by using our Nub It button on the Home page, where you will be able to write your own posts on our site.
Simply click on the Nub It button and put your words and pictures into the system along with your contact details, and we will check it over before uploading it to our site - as easy as that!
Falmouth Nub News won't shy away from the hard news going around the community, but we want the positive stories that brighten up people's day just as much.
Indeed, we want to promote the community and get you talking.
We have pledged to support local businesses and help promote the High Street with our Local Listings page, where businesses can promote themselves completely free of charge.
Over 80 businesses are now signed up to our listings page and have received free promotion, but there are still so many missing out on the opportunity.
Get involved here, and don't forget to share with anyone that you think would appreciate the service!
This is the same with our What's On page, where organisations or individuals can let the town know about upcoming events.
Any posts made on our site will also be shared to our social media pages, to let even more people know.
Don't hesitate to contact us by email at [email protected] / [email protected] or message us on Facebook and share anything you would like to say, any tips you think we should be aware of and any questions you would like to ask.
Mostly, we'd just like to say a massive thank you to all our readers for helping us to get to where we are now - we hope you continue to enjoy Falmouth Nub News and everything that we have coming up in the future!
[H3] Don't forget, you can keep up to date with all the latest news on our Twitter and Facebook pages. [.H2]
New falmouth Jobs Section Launched!!
Vacancies updated hourly!!
Click here: falmouth jobs