Children's Hospice South West: Falmouth event moves online in "Memories by Moonlight"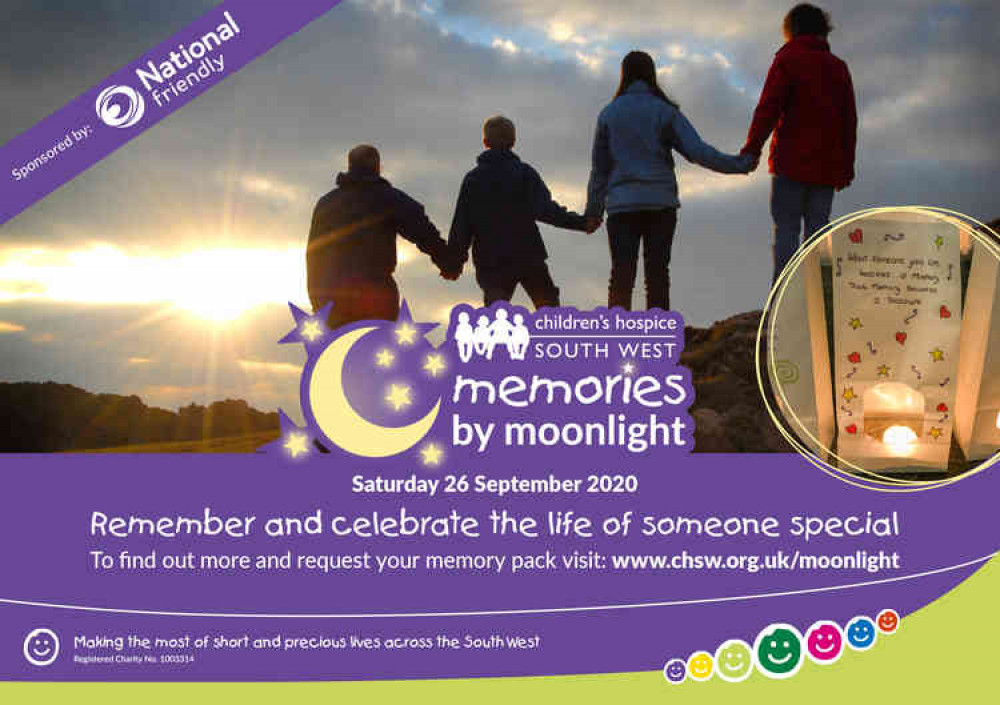 Memories by Moonlight is open to anyone to join on Saturday 26th September
Seeing hundreds of people walking through the streets of Falmouth in memory of their loved ones, head to toe in purple and raising vital funds for Children's Hospice South West (CHSW) has been a sight to behold annually for the past 10 years.
Sadly this year's Moonlight Memory Walk is unable to take place however CHSW have come up with a fitting alternative open to all across the south-west.
Memories by Moonlight is the adapted event which the team from CHSW's Little Harbour children's hospice in St Austell are encouraging people to get involved with.
The event is open to anyone wishing to remember and celebrate the life of a loved one. Anyone interested is encouraged to register online, this will ensure they receive a memory pack through the post. Participants can then either complete a sponsored memory walk of their own route and distance, take part in a different activity that reminds them of their loved one or they can simply make a donation in their loved one's memory.
On the evening of Saturday 26th September participants are encouraged to join online for the Memories by Moonlight memory ceremony which will be broadcast live on Facebook from Little Harbour children's hospice at 9pm. Those watching online will be able to enjoy music, readings from all three CHSW hospices and time for reflection.
Kiley Pearce, Events Fundraiser for CHSW said:
"We are thrilled that hundreds of people are already signed up and will be joining us online for the live broadcast of the Memories by Moonlight memory ceremony on 26th September. We hope that our memory ceremony, albeit virtual, will provide an opportunity to remember those no longer with us while also bringing this community of supporters together.
To register to join the Memories by Moonlight ceremony simply visit www.chsw.org.uk/moonlight.
Registration costs just £10 and a beautiful memory pack, along with details of how to access the Memory Ceremony, will be sent in the post. For more information about the event, you can also call the CHSW Fundraising Team on 01726 871800.
New falmouth Jobs Section Launched!!
Vacancies updated hourly!!
Click here: falmouth jobs