Funding boost for initiative that will help young people find their way in life
Co-op plays a leading role in supporting a new initiative to help young people with The Peer Action Collective.
---
By Max Goodman
Posted: Friday, 24th March 2023 12:00 pm
---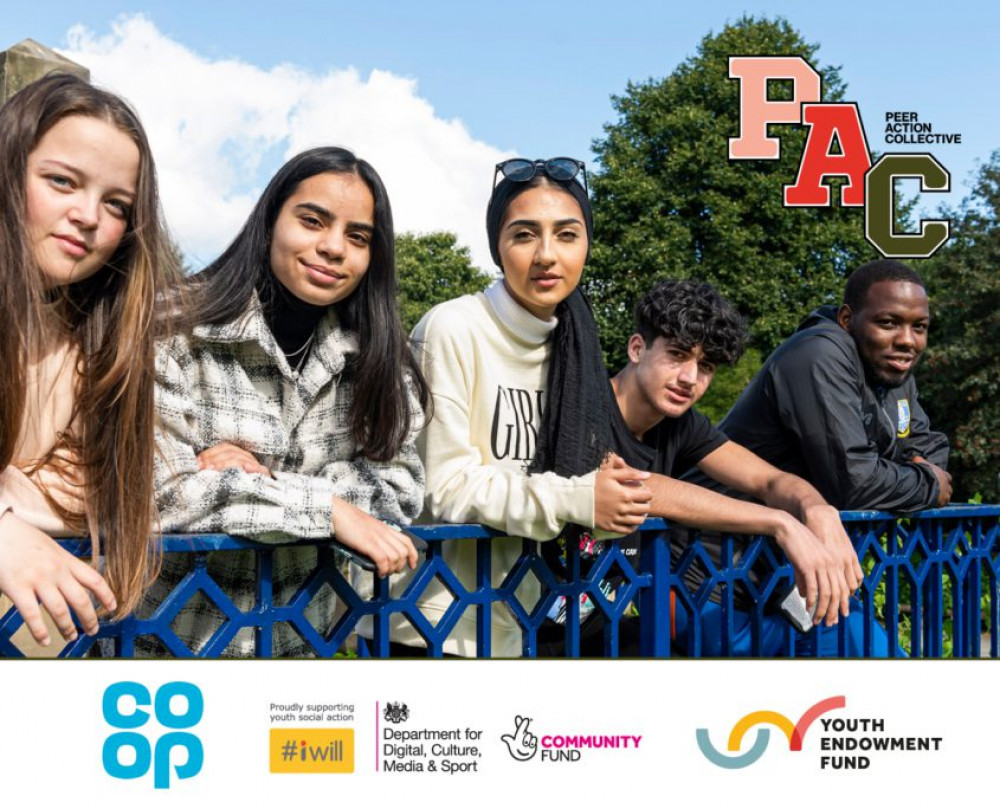 The Peer Action Collective is supported by the Co-op.
Moments that matter
THE Co-op's support for young people in the heart of their local communities has been recognised further this week following news that the Peer Action Collective is to be boosted by announcing a further £7.5 million investment.
£2.5 million of that funding comes from the Co-op.
The Peer Action Collective (PAC) is a ground-breaking network of young people, who are designing and conducting research about young people's experiences of violence.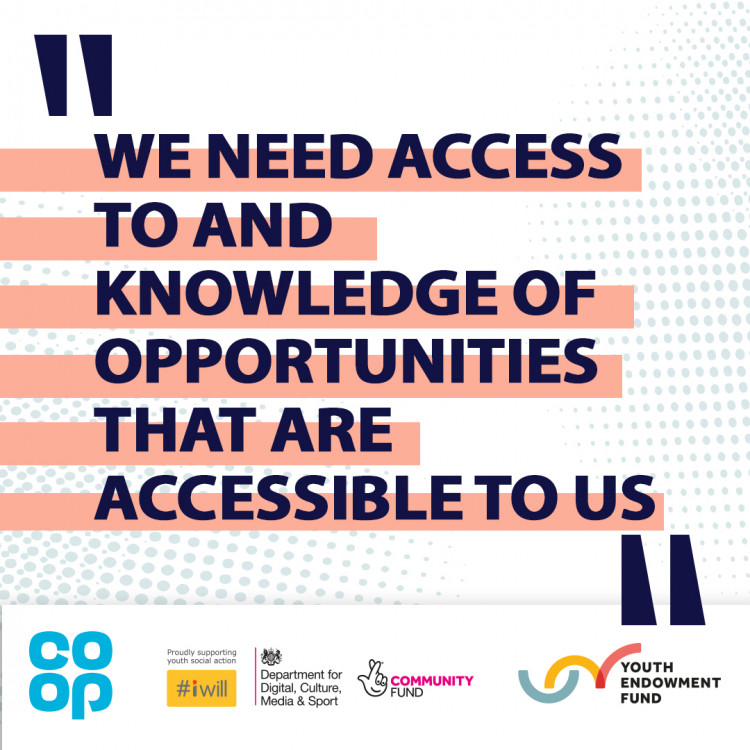 Opening up opportunites through the Peer Action Collective
They'll then be supported to turn what they've learned into action.
From campaigning to improve local mental health services, setting up a youth centre or supporting young people into employment – the PAC will create opportunities for young people to make their community a safer, fairer place.
The Co-op is a funding partner for the Collective, together with the Youth Endowment Fund and the #iwill Fund (a joint investment between The National Lottery Community Fund and the Department for Culture, Media and Sport) will it is supporting a new £7.5 million investment to help PAC deliver youth-led research and social action projects for a further five years.
The new investment comes as PAC publishes its first research report. The findings are based on insights gathered by 120 peer researchers, aged 16 to 25, and involving 4,600 participants (aged 10-20). Trained and supported by The Young Foundation, the peer researchers found that young people across England and Wales are experiencing violence in their communities and facing discrimination, which they attribute to:
Social deprivation and lack of opportunities. Young people fear the cost-of-living crisis and increasing financial challenges will lead to increased crime and violence.
Relationships with peers, friends and family. Many young people spoke about the need to fit in with their peers and how this contributes to an environment, particularly in schools, where they feel pressure to fit in and go along with others.
Availability of physical safe spaces. Young people shared that where they previously were able to meet in youth clubs and through other organised activities, cuts to funding for these services have led to a limited number of safe places for them to socialise.
A lack of mental health support. Young people have spoken about the challenges of finding and accessing appropriate support for mental health. They described feeling that their mental health was not taken seriously, culminating in frustration and resentment.
Gender, LGBTQ+ and race inequalities. Young people have spoken out about how different aspects of their identity impact on experiences, people talked about disability, neurodiversity, socio-economic background, and most commonly gender, sexuality, and race.
Explaining their reasons for being part of the PAC, a Peer Researcher from the East of England said: "Us young people are shut out so often, and this project has provided us with space to speak up. Not only do we help facilitate what other young people want, we can share our ideas and put them into action. We can make change to the issues that are really impacting us, issues that people in power seem out of touch with."
Research from the ground-breaking PAC report reveals eight areas where young people want support to make their communities safer and fairer:
1. 'We want you to deal with the small stuff.' Young people want to see us stop ignoring 'low level' bullying and homophobic, racist and sexist remarks online or in-person.
2. 'We need access to and knowledge of opportunities that are accessible to us.' The cost-of-living crisis has only increased the urgency of needing access to meaningful employment.
3. 'More youth friendly spaces would contribute to how safe we feel.' Having access to appropriate physical space contributed to how safe young people feel. Young people need more places to go where they are not competing for space and are supported by adults that they trust.
4. 'Schools need to feel like safe spaces and should help prevent violence.' Young people want their education system to help build a more tolerant society and prevent violence early on.
5. 'Mental health support should be easy to access.' Young people need access to mental health services that are responsive and offer early intervention.
6. 'Young people should feel safe on social media.' Young people want to feel safe and protected online, especially on social media. They want to know that they can report inappropriate content and it will be managed appropriately and quickly.
7. 'We need you to consider the inequalities and lived experiences of young people to find solutions to youth violence.' Young people's identities shape the way they experience youth violence and inequalities and must be recognised when working to reduce it.
8. 'Young people should be partners in developing solutions to change' Engagement needs to be genuine, with a commitment to implementing change.
Co-op is investing £2.5 million into the PAC through funding from its members via the Co-op Community Partnerships Fund and is a core part of Co-op's commitment to creating fairer access to opportunities for young people.
It follows the recent launch of its national charity partnership with Barnardo's to support 750,000 young people aged 10-25 years old to help improve their mental wellbeing, confidence and self-esteem, in addition to improving their access to basic needs, such as food.
Rebecca Birkbeck, Director of Community and Member Participation at Co-op said: "Our work in our local communities has shown us the positive, long term impact young people can have when they are given opportunities to act on the issues they care about.
"The research from the young people in the Peer Action Collective lays bare the inequalities their generation are now facing and we simply cannot have a situation where they feel they cannot change their path or improve their life chances.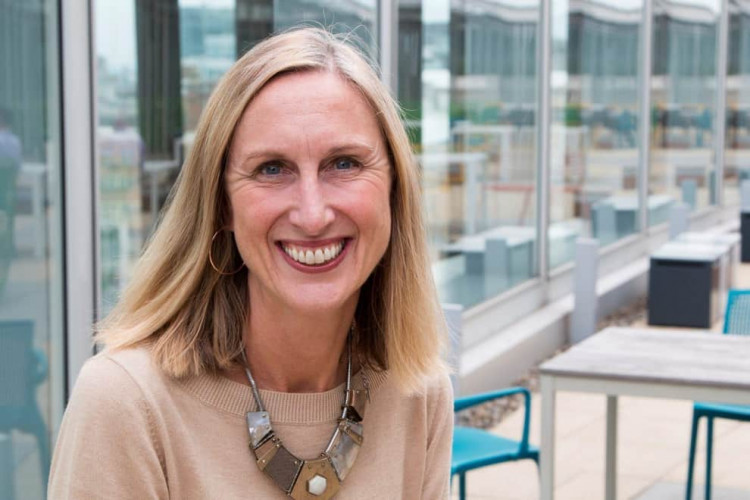 Rebecca Birkbeck, Director of Community & Member Participation at Co-op.
"At Co-op, our priority is to enable young people to use their voices and take charge of their own lives, no matter where they live or their background. Whether it be through our other youth-led programmes like our Co-op Academies or our new charity partnership with Barnado's, or today through our £4.1m investment in the Peer Action Collective, we are committed to ensuring young people's voices and lived experiences are heard to help create safer communities and the world a fairer place."
Peter Babudu, Assistant Director of Research and Youth Understanding at the Youth Endowment Fund added: "The Youth Endowment Fund's mission to prevent children and young people becoming involved in violence. To do this, we need to understand thir lives, the issues they face and what works to keep them safe from harm. The Peer Action Collective is a key part of helping us do this.
"Over the last 17 months, PAC has demonstrated that there's a real appetite from young people to be the change they want to see in the world. We're delighted to announce our long-term support for the project. Some fantastic youth-led initiatives have been born out of the peer research. The continuation of PAC will give even more young people the opportunity to be at the forefront of making change happen in their communities."
Helen Goulden OBE, Chief Executive at The Young Foundation said: "The Young Foundation is proud to have co-delivered this important work. The deeply participatory approach of the Peer Action Collective has uncovered an incredible range of young people's stories, experiences, and perspectives of serious violence. While these can be incredibly hard to hear, we must listen - and take action. They are crucial in shaping a safer, fairer future for young people."
Co-op membership helps support Co-op's national charity partners and Local Community Fund causes.