Love Falmouth continues important community work thanks to the Co-op
Co-op Fortnight celebrations in Falmouth - Love Falmouth discusses positive impact Co-op has had on them.
---
By Joseph Macey
Posted: Thursday, 30th June 2022 2:30 pm
---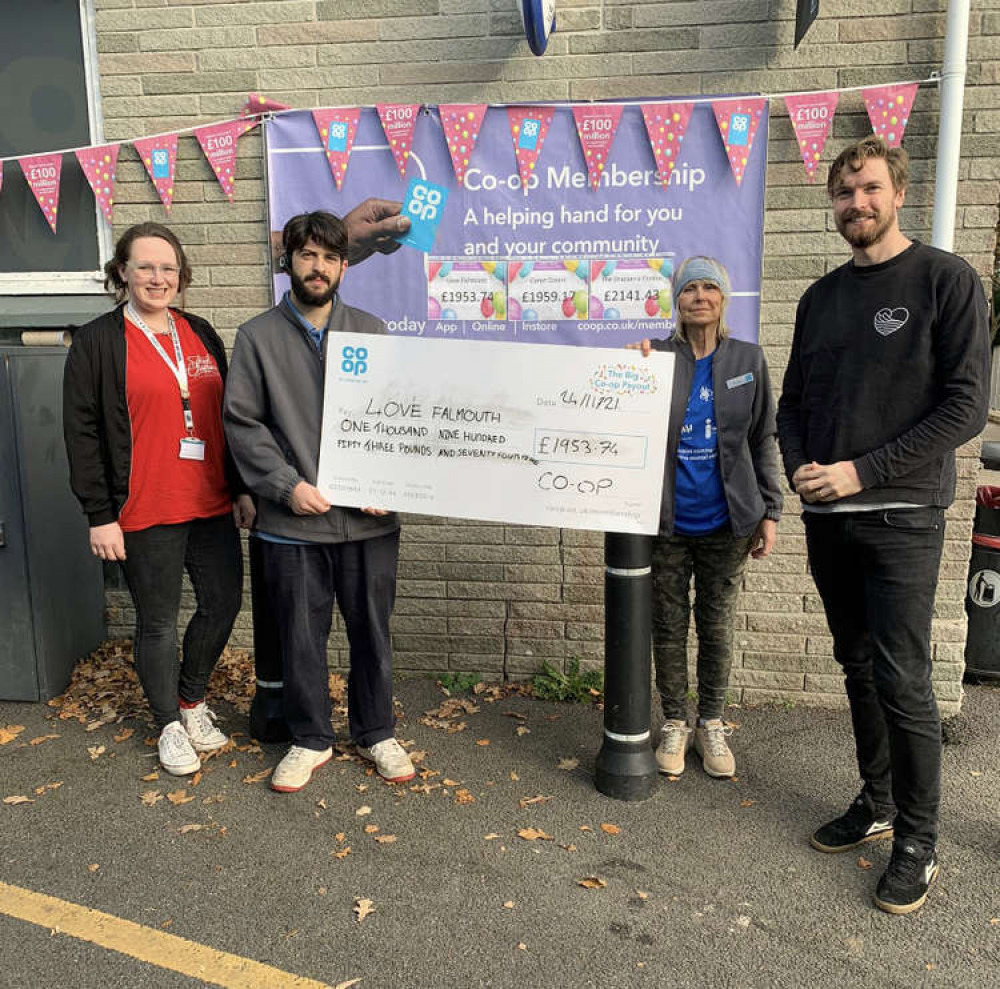 Love Falmouth receiving money from the Co-op community fund.
Local initiatives
Members are celebrating the positive influence Co-op has had on their lives in Co-op fortnight.
Co-op Fortnight, a time to show the power of co-operation, is running until the 3rd July.
During the fortnight, Co-op will be sharing and broadcasting members' stories to inspire people's lives.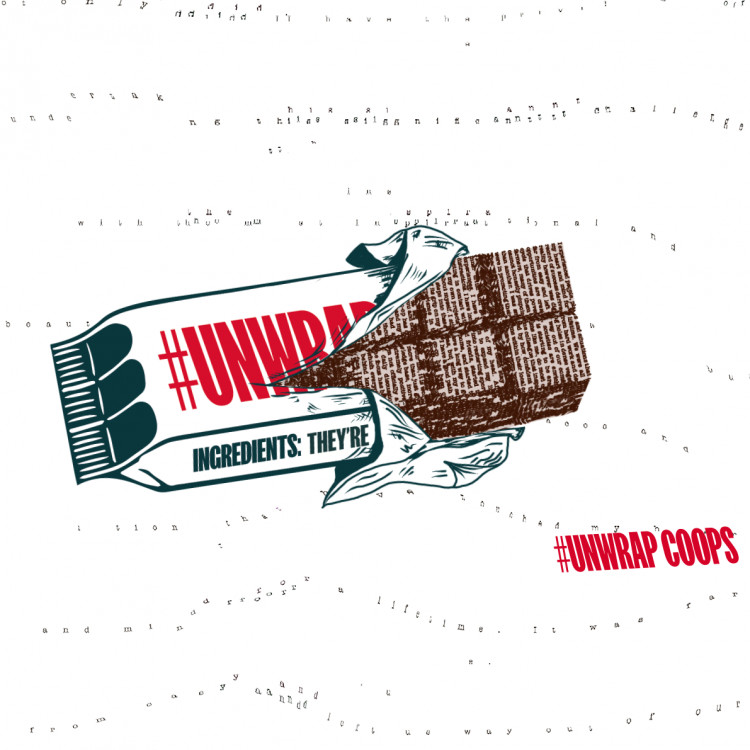 One of those positive stories is Love Falmouth, a Co-op local cause which aims to enable communities and individuals in Falmouth to thrive. Love Falmouth was awarded £1953.74 in the last round of community funding – and they are planning to apply again.
Love Falmouth Operations Manager Jennifer Land said the money helped them to continue their school chaplaincy work, Love Falmouth Day, and pop-up projects.
Jennifer commented: "The funding from the Co-op has allowed us to essentially resource all those projects and keep the team going. The Co-op has helped us out massively and we are grateful for the funding. We wouldn't be able to achieve this without them."
Jennifer continued: "The support from the Co-op helped us with our Christmas project. We were able to supply numerous families with warm winter clothing, fresh nutritional food, and activities. The parents with the project were incredibly grateful."
When Co-op Members buy selected Co-op branded products and services, 2p for every pound spent goes into their Co-op Membership account and Co-op gives the same to support community organisations and local causes.
Co-op Fortnight is a two-week celebration of Co-operatives and runs from June 20th to July 3rd.
The company will be using the #UnwrapCoop hashtag to celebrate the Falmouth Co-op and the many gifts that a Co-op can give a local community.
Become a member of the Co-op today and receive £3 off a £10 shop.
When a new member joins the Co-op, using the Co-op App from now until July 12, they will receive a digital offer for £3 off, when they spend £10 or more in Co-op food stores.
The offer excludes alcohol, fuel, lottery and stamps. Members can buy excluded items in the same transaction, but the total of their basket needs to be £10 without them for the offer to work. Full terms and conditions can be foundhere.