Young goalkeepers enjoy day to remember with Falmouth Town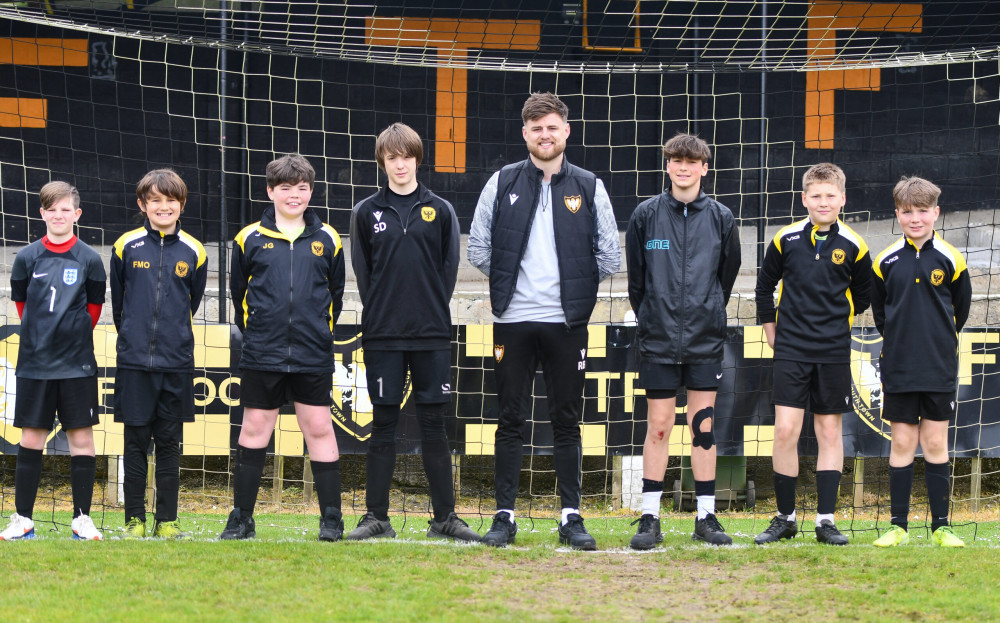 Falmouth's GK Ryan Barnes spent the day with some of the Youth Community players
Words provided by Matt Friday
A group of young local goalkeepers enjoyed an unforgettable experience recently as they spent the morning with Falmouth Town's number one Ryan Barnes.
Barnes took several of Falmouth Community Youth Football Club's (FCFYC) goalkeepers under his wing on the morning of Town's final game of the season to give them a fun-filled day to remember.
The morning began with a special hour-long training session at Falmouth Sports Hub, in which the young starlets were put through their paces by the long-serving Town custodian with a variety of skill-based drills and fun games.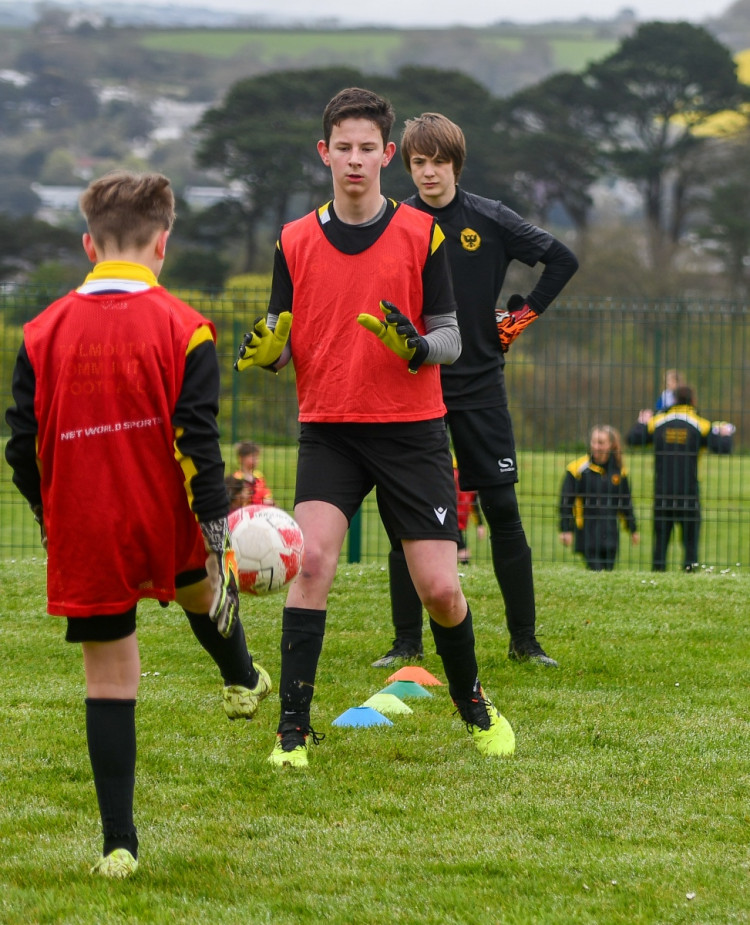 The young keepers were put through some drills (Image: Falmouth Town)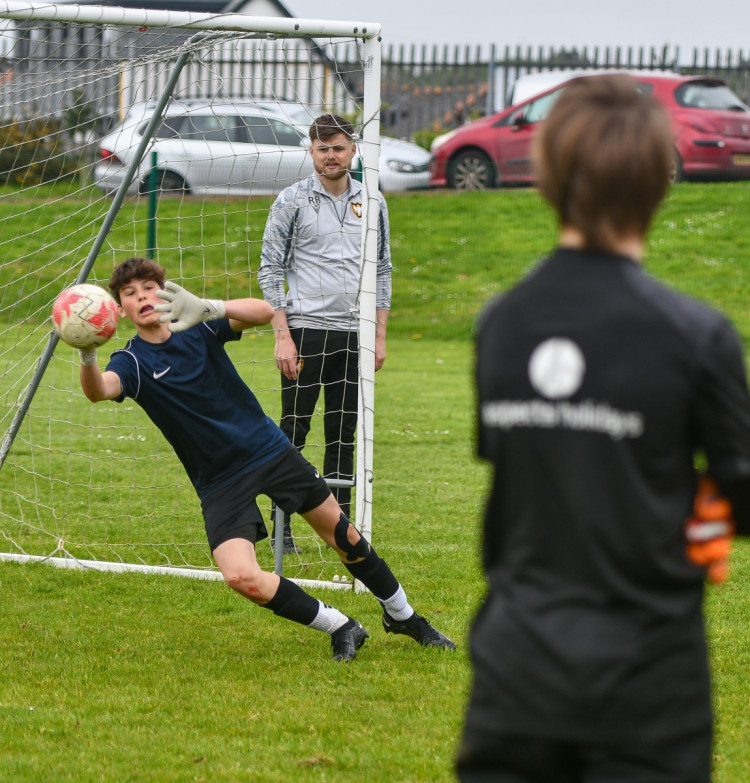 Ryan watches on as the young keepers take on some shots (Image: Falmouth Town)
Afterwards, Barnes led the group down the road to Bickland Park to give the kids a tour of the ground, which included a peek at the changing rooms, a walk down the famous grandstand steps, and a wander around the pitch.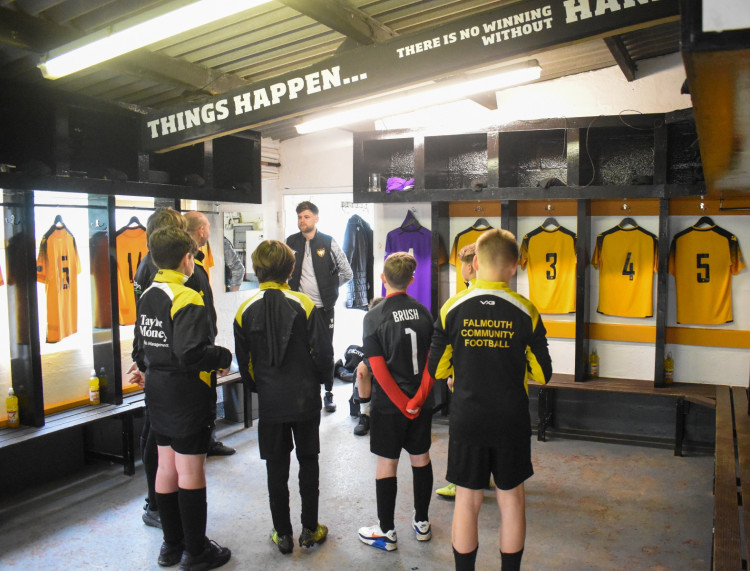 A quick look into the changing room (Image: Falmouth Town)
Completing a superb morning was a lively Q&A session in the clubhouse, which gave the kids the chance to grill Barnes with some excellent questions about the art of goalkeeping, his time at Town, and his thoughts on football in general.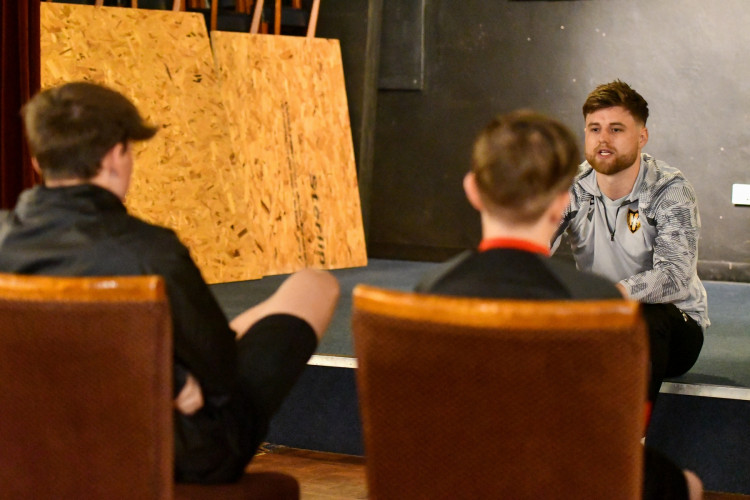 Q&A with Falmouth's number one (Image: Falmouth Town)
There was one final surprise in store for the group, who were then given the chance to lead the first team out onto the pitch for their final Western League game of the season at home to Street that afternoon.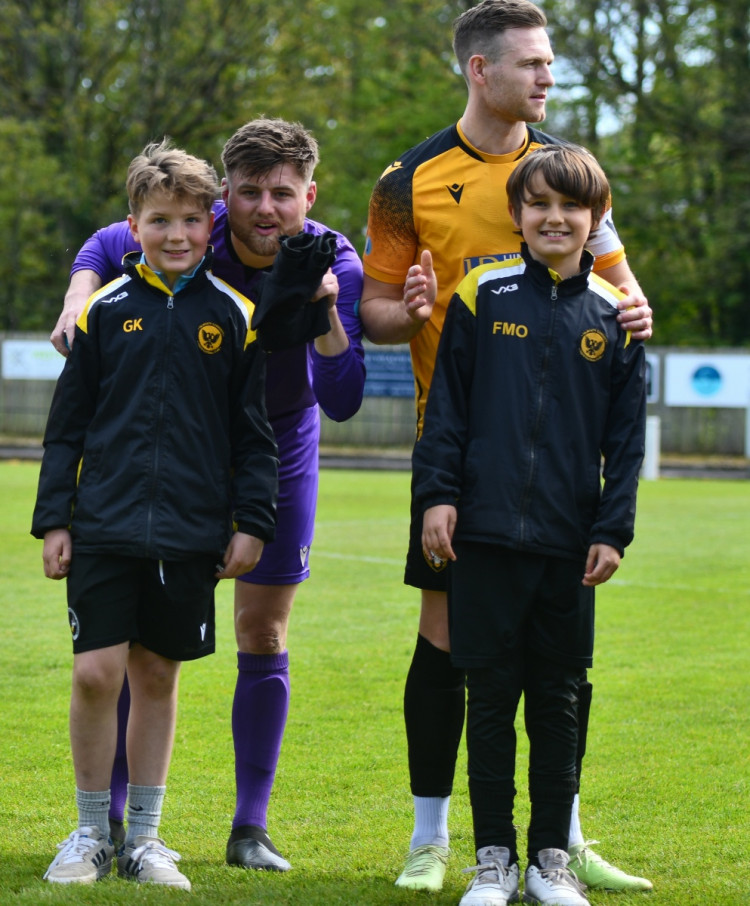 Out on the pitch before Town's final home game (Image: Falmouth Town)
"We had a brilliant session this morning," Barnes said afterwards. "They were under the impression they were just having a session but I was able to speak to Westy [Andrew Westgarth, first team manager] and the club and we were able to facilitate them coming in, having a tour of the ground and changing rooms and then a Q&A session at the end which was fantastic.
"There's definitely one or two of them in there who made some incredible saves today that I would be proud of. It was brilliant to see and it was great to have that interaction with them.
"Some of them that love goalkeeping, [some] aren't sure if goalkeeping is for them or not, but to have that interaction was just fantastic and to see the joy that they took from this morning makes it worth it."
It is not the first time the club has linked up with the local grassroots scene, with several players having spent time with the FCYFC in the past, while Town have previously offered discounted match tickets for members of the club.
That status within the community is something the club places great value upon, and Barnes and his team-mates relish their status as role models for the kids of today – and potential first-team stars of tomorrow.
"I think that's something that Westy is really passionate about," Barnes said. "A lot of the boys went along to their awards night last season. It's something that I missed but quite a few of the other players went across to the awards night and that was something that they really enjoyed.
"I think having a link in the community is really important. Up at the pitch today there were over 130 boys and girls playing across multiple pitches and it's something that's really brilliant to see and it just takes a few people to be able to lead that for that to become ingrained in children's lives.
"I think that the support that we get here with the F-Troop just makes players and young players want to come along and watch, want to be involved in it and aspire to be the next Ryan Barnes, Tim Nixon, James Ward, whoever they want to be.
"They see us as idols which is a real privilege to see, and I don't think we get that with many other clubs around Cornwall or maybe within the south west in general."