Eaglets celebrated ahead of Falmouth Club Night
The young eagles received their awards for all the hard work put in this season (Image: Falmouth Rugby)
Falmouth Youth Academy came together in celebration to acknowledge the 150-strong Eaglet's achievements at the Falmouth Rugby Club on Sunday 7th May.
Awards were handed out throughout all the age grades ranging from boys and girls ages 6 - 16 years old.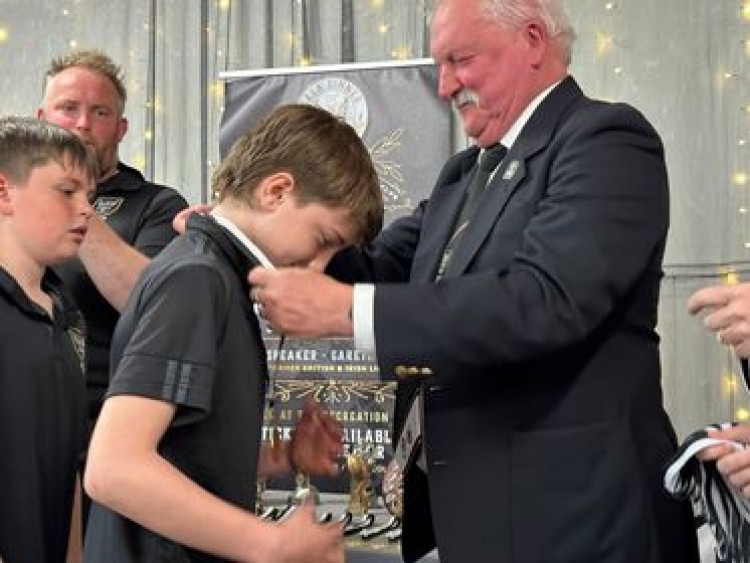 Awards were handed out to each player (Image: Falmouth Rugby)
Joint Youth Academy chair-persons Melody and Mark Hitchens thanked the Coaches, Volunteers, Parents, and Guardians for their continued support throughout the season.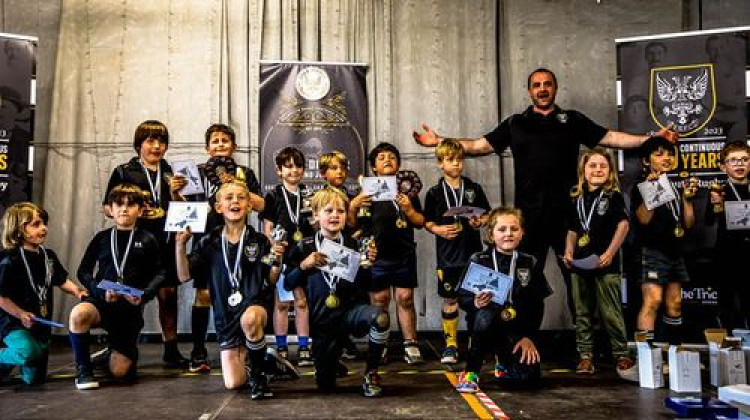 Falmouth has a great mix of youth teams (Image: Falmouth Rugby)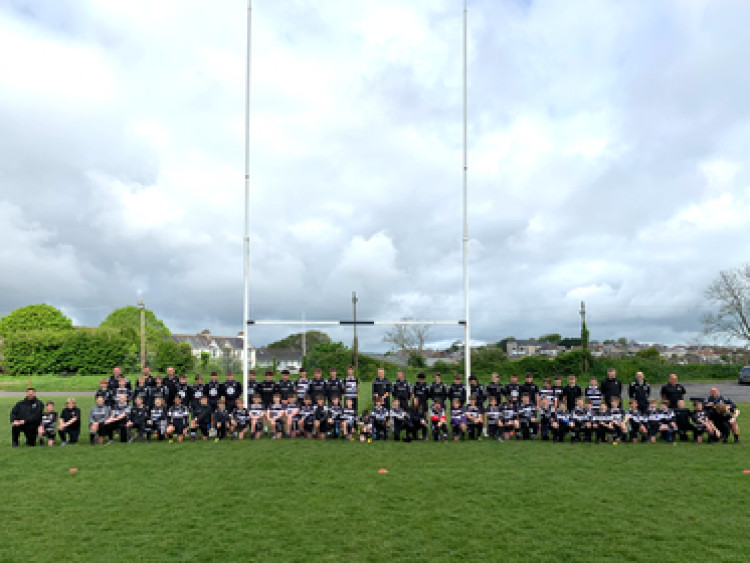 The youth teams together on the pitch (Image: Falmouth Rugby)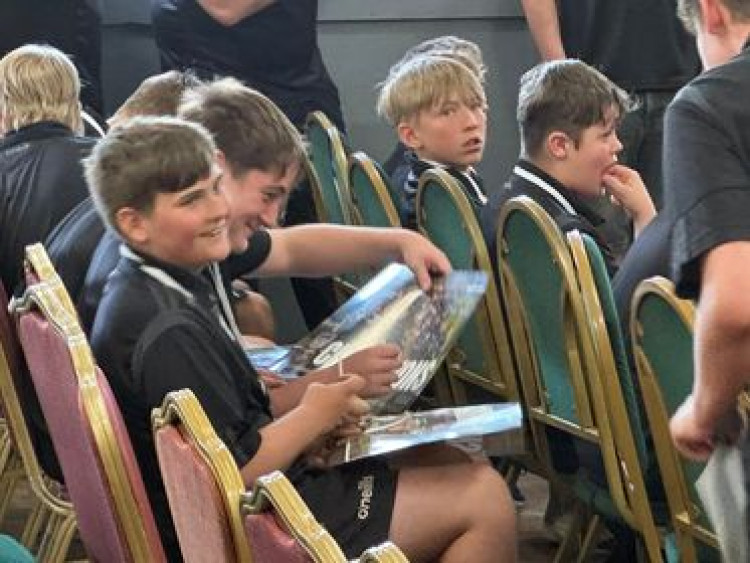 Eaglets enjoying their awards night (Image: Falmouth Rugby)
The celebrations continue at the Falmouth Rugby Club on Friday 19th May from 18:00 as Falmouth Seniors hold a Club Night, and social evening for their members families, and friends.
Tom Spiller Director of Rugby was looking forward to the evening, he said: "A great opportunity for young and old to come together and celebrate the players receiving their season awards."
"If you're looking to join a Club at the heart of the community in the 2023/4 season then come up and get a taste of the Falmouth Rugby Family."
Family & friends of the players are all welcome to come along, and there will be hot food free for all members.
Falmouth Rugby is also happy to announce that their women's training has moved to bi-weekly on a Thursday evening from 7 pm at the Rec. (Next session 25th May)
These sessions will be full of rugby-themed games aimed at introducing you to rugby and the Women's Rugby team, as well as having fun.
If you're a woman 18+ looking to join a community in the heart of the town then a warm welcome awaits for all abilities.
For more details DM the club on the link below or message them on [email protected]
Follow the club for updates here: Falmouth Rugby
New falmouth Jobs Section Launched!!
Vacancies updated hourly!!
Click here: falmouth jobs