Managers appointed for new Falmouth Town under-18s team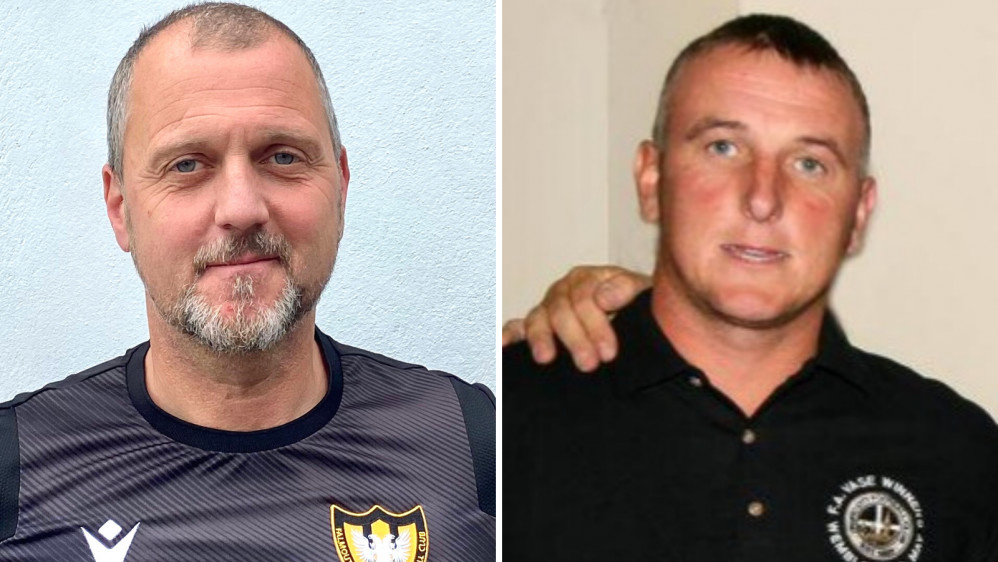 Dave Turner and Matt Salmon have been confirmed as managers of Falmouth Town's new under-18s team.
Written by Matt Friday - Cornwall Sports Media.
Falmouth Town has confirmed the appointment of Dave Turner and Matt Salmon as the managers for the club's new under-18s team.
The duo will take charge of the newly-formed side for the 2022/23 campaign with the team set to participate in the Kernow Youth Football League, pending approval at the league AGM.
The team, who are also set to enter the FA Youth Cup next season, will play their matches at Bickland Park on Monday nights.
Turner, the father of Town midfielder Jasper, who recently made his debut for the first team, has a wealth of experience of youth coaching in the area, having been involved at Falmouth Community Youth Football Club during its inception in 2016 and in its previous guise.
After moving on to two spells at Wendron United either side of a one-year stint at Mousehole, Turner jumped at the chance to take up a coaching position in his hometown once again.
"Things have kind of come full circle for me football-wise," he said. "It just feels great to be back coaching and involved with a club that feels like it's going in the right direction.
"There's a lot of people I respect involved here and they're really pushing things forward for the benefit of the local area."
He added: "I want to help young players that have got the aspirations to push forward into adult football. I want to give them the opportunity to continue learning, improving, and pushing towards the second team and then hopefully onwards to play with Westy [first-team manager Andrew Westgarth] and Charlie [Davis, first-team coach] in the first team.
"I'm passionate about giving those opportunities to young players that really care and want to improve."
Former Falmouth player Salmon brings extensive experience of the local football scene, having also captained Penryn Athletic, played for Truro City, and played under legendary former Town boss Trevor Mewton at St Blazey.
He transitioned into youth coaching after hanging up his boots and spent several years as a coach at Truro-based Grasshoppers FC, most recently managing their under-16s team.
Salmon said: "When this [position] came up I approached Westy and he said, 'Are you interested?' and I said, 'You're bloody right I am!' I'm buzzing about it.
"I'm not in it just to turn up week in, week out and give the boys a game of football. At the end of the day, it's a competitive world out there.
"We're down there to do a job: bring these youngsters up, get them into the reserve team and hopefully those boys then will push themselves to the limit and get into the first team.
"We're not just there to take part; we're there to win the under-18s league and get as far as we can in the FA Youth Cup."
First-team manager Andrew Westgarth said: "An under-18s team is an opportunity we've wanted to fulfill for a while. We tried it a couple of years back but the pandemic got in the way.
"With the club heading in the right direction and the area having so many young people, we feel it's a great opportunity for the area and something that Falmouth has needed for a while.
"I'd like to express my thanks on behalf of the club to all of those who applied for the role. The club has been overwhelmed by the interest in the position."