Girls football in Falmouth sees numbers triple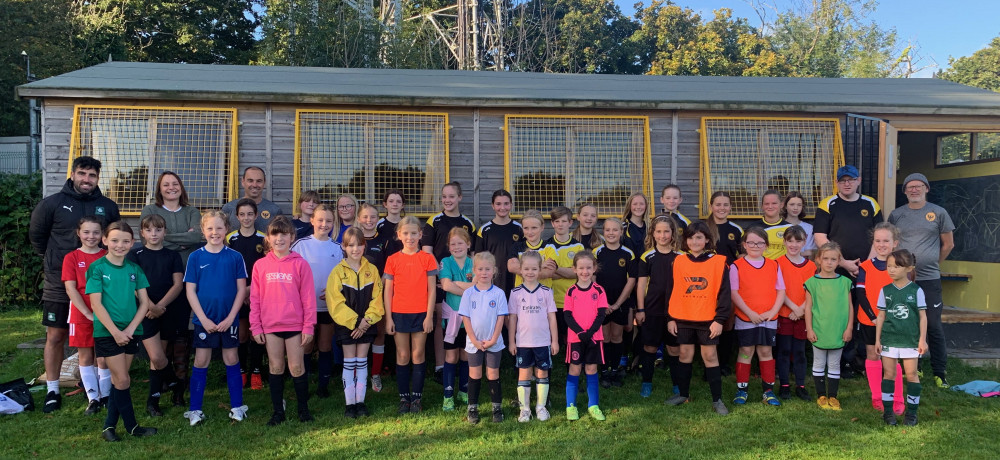 The girls within FCYFC and Argyle Community.
Falmouth is leading the way in promoting girls in football. Local grassroots club, Falmouth Community Youth Football Club has seen the number of girls playing football triple in just three years. It follows a pioneering partnership with Argyle Community Trust.
According to FIFA, 29 million women and girls are playing football worldwide, football bodies want to bring that to 60 million by 2026. Falmouth is playing a vital part in that growth forming its third girls' team this season with interest on the rise after the amazing summer with England's Lionesses winning the Euros.
Falmouth Community has a pioneering partnership with Argyle Community Trust to help develop girls' football. The girls train with their club on a Saturday morning and with Plymouth Argyle's Special Development centre on Monday nights, both sessions are based at Falmouth School.
"In the past year, girls' football in and around Falmouth has increased rapidly, thanks to the hard work between us," says Liam Chinn, Plymouth Argyle West Cornwall Regional Manager.
"It's really amazing – 60 girls now come each week to our Girls Player Development Centre. A lot of these girls attend our sessions alongside their team training sessions. We look forward to many more years building our relationship with Falmouth Community," Liam added.
Falmouth Community's first girls' team, the Falmouth Raptors, was formed in 2019. The under-15s enjoyed a successful season before moving up to women's football leagues. Husband and wife coach team, Luchana and Stuart Luckett were delighted with the girls' football journey.
The second girls' team, the Falmouth Finches was started with the support of Argyle last year. The 12 and 13-year-olds are now enjoying their second season in competitive football coached by the club's girls' representative Andrew Jenkin. They play matches on Sundays in the Cornwall Girls Football League across Cornwall.
The third girls' team started by the club is new this season. The Falmouth Jays are also in the Cornwall Girls' League. The team of 10 and 11-year-olds is coached by father and son, Martin and Elisha Snell.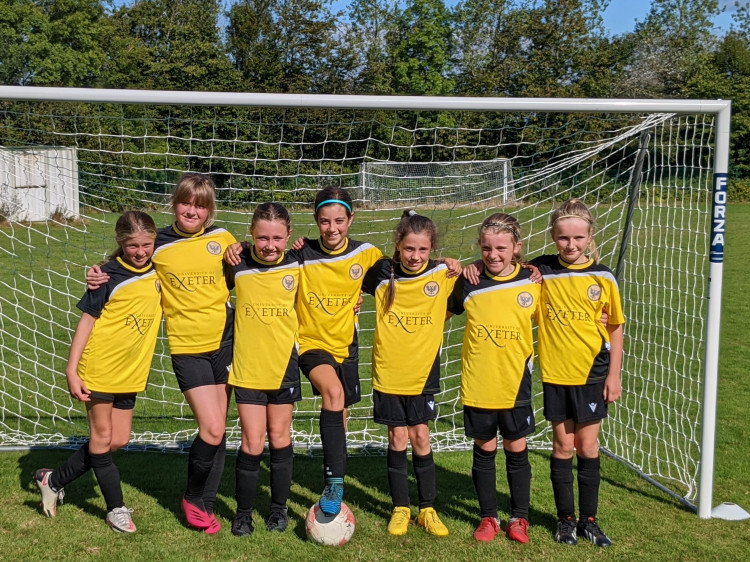 "Everyone at Falmouth Community is so proud of the development of the girls and what has been achieved so far," says girls' representative of FCYFC Andrew Jenkin.
"The close relationship with Plymouth Argyle is a big help and we are all very excited to watch the girl's game develop even further at the club," Andrew added.
Cornwall got its first girls' league in 2015. Across the county, there are now 40 girls' teams playing from aged 7 to 16.