Falmouth Towns latest opponents pull out of Toolstation League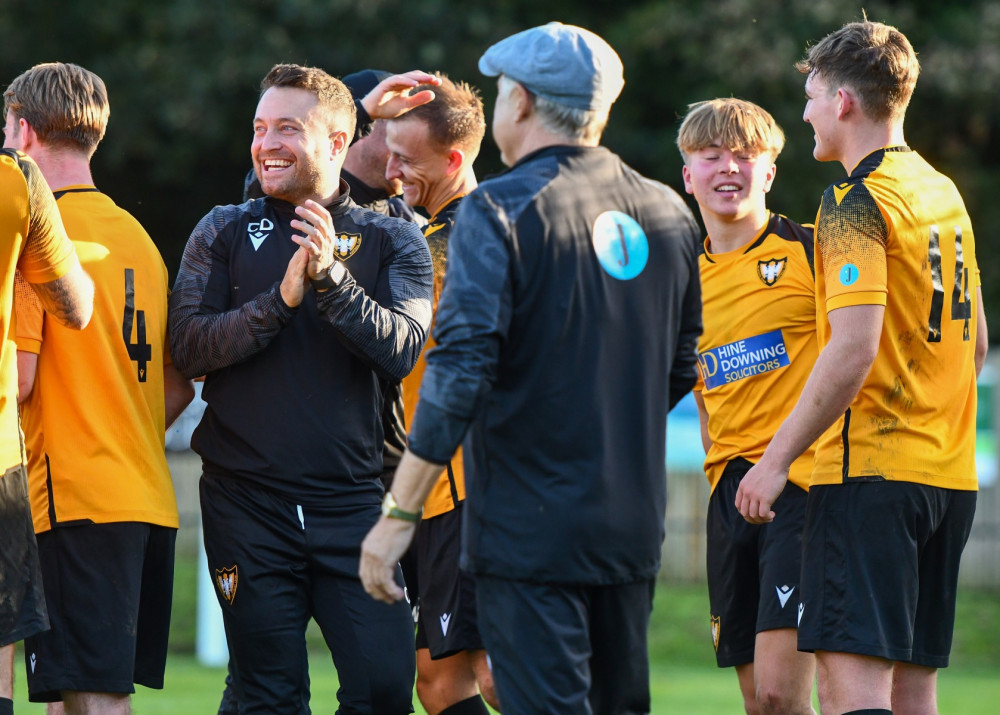 Falmouth Town celebrate after first away win - credit - Matt Friday - Cornwall Sports Media
Falmouth Town will have their only away win this season voided as their most recent opponents Bitton AFC have withdrawn from the Toolstation League.
The league announced that Bitton have resigned from the Toolstation Western League with immediate effect, saying: "Bitton's playing record for this season will be expunged and the league table adjusted accordingly."
Falmouth Town completed their first away win after eight attempts this season with a 3-0 scoreline over Bitton manager Andrew Westgarth was 'immensely proud'.
That result would have put Town on 16 points after 13 games with 4 wins but those 3 points and the extra win will now be removed as made clear in the statement from the league.