We Need To Talk About Our Roads: A free community event for Penryn residents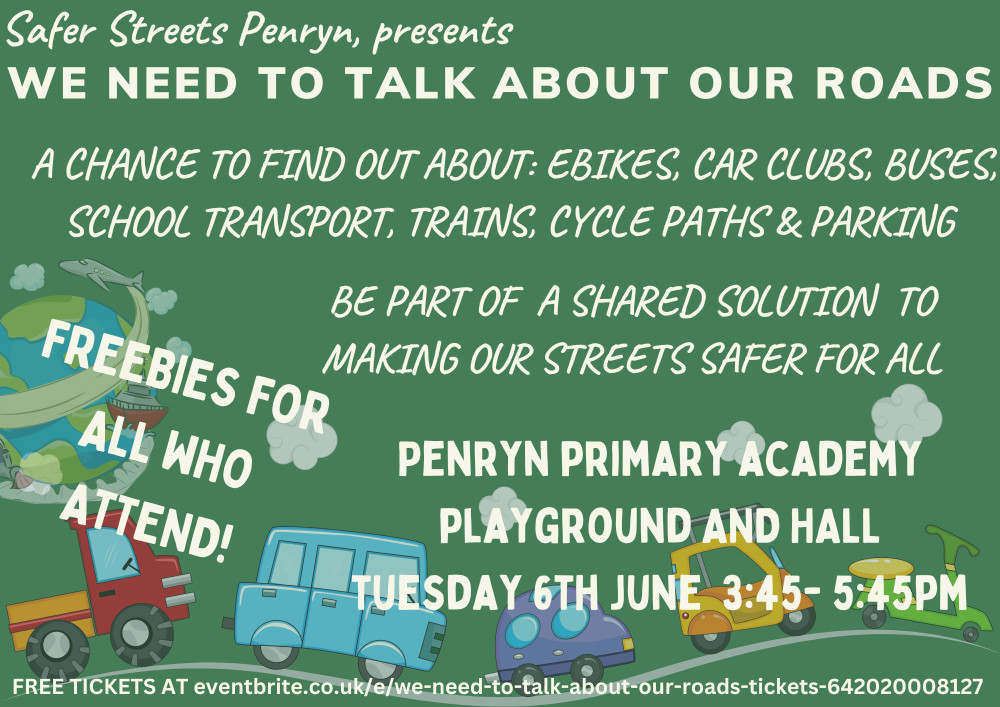 You can book your free tickets today
On Tuesday 6th June, there will be an opportunity for people to find out about how to make Penryn's ancient streets safer and less congested.
Safer Streets Penryn is hosting the event in conjunction with Penryn Primary Academy, Cornwall Council, and local transport providers. The event will be held at the Penryn Primary Academy Playground and Hall between 3:45 and 5:45 pm.
There will be a chance for all residents to share their experiences, and discuss travel concerns & solutions with members of the police, the charity Sustrans, and councillors.
Those in attendance will be able to get more information about car clubs, have a go on a Beryl bike, look inside an electric car, create a route map for future transport needs, pick up free tickets for buses and trains, and learn about healthy streets initiatives for Cornwall.
Register your place: We Need To Talk About Our Roads Tickets