Small Business Easter Egg hunt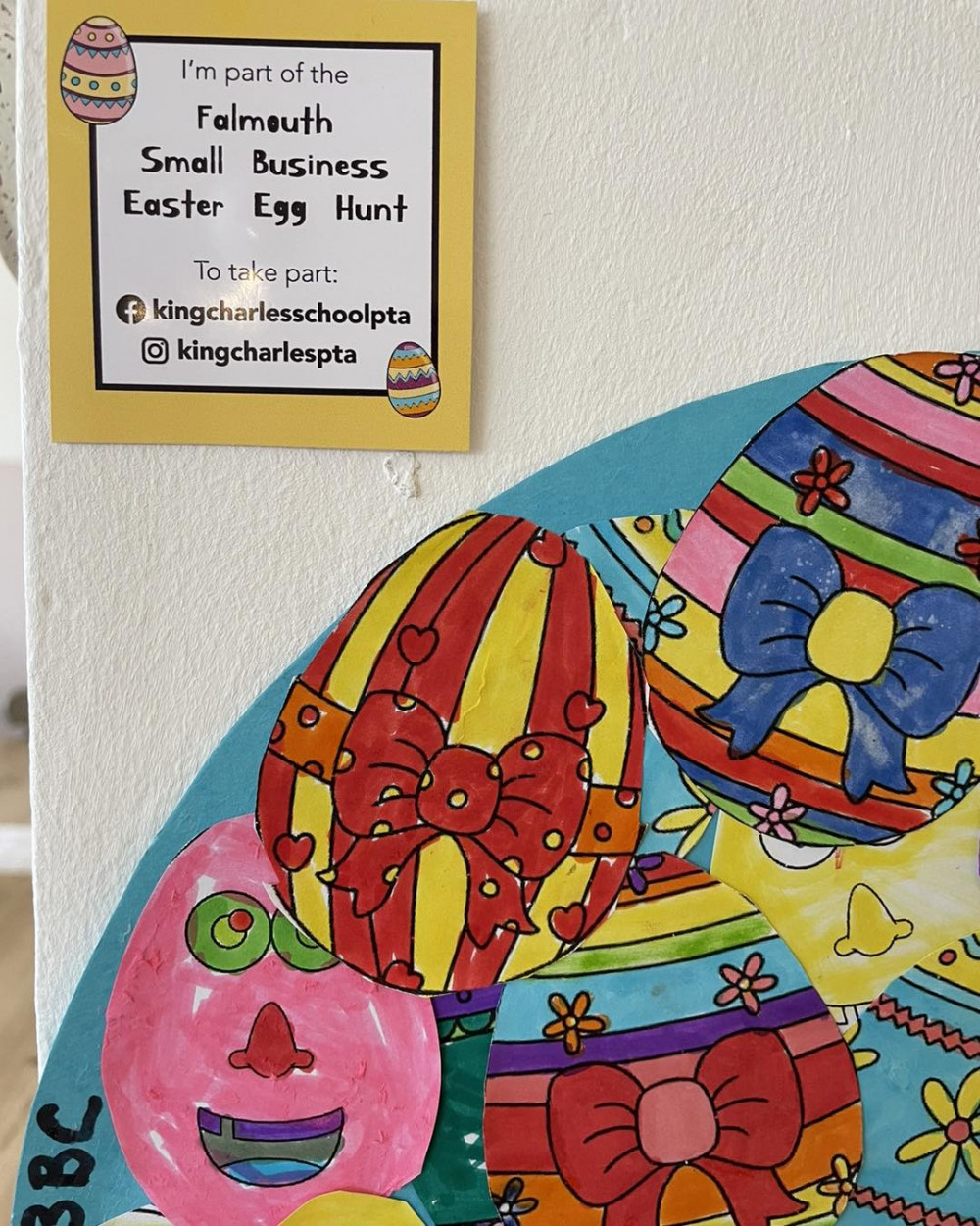 Join in on some Easter fun this April (Image: King Charles School PTA)
Over April there is a special Easter Egg hunt taking place throughout the town of Falmouth, follow the instructions to take you around several small businesses and complete the tasks to be in with a chance of winning a prize.
The hunt is being organised by the King Charles School Parent- teacher association, I asked the chairperson for the association Elisabeth Watson how the idea came about, and she said: "It's the first year we've done an Easter hunt and it was more about helping our local community. In the past, we've organised a couple of Falmouth-based hunts to learn a bit about our local history and notice some of the smaller details on the buildings and monuments we may pass on a regular basis, but don't always take notice of hidden gems or bits of wisdom.
"This year, I felt passionate that we should do our bit to help small businesses in our community that may be struggling with the rising cost of living. My hope is that it will bring increased footfall and awareness, and perhaps raise a bit of money for our PTA along the way, though as we've made it a hunt that is free to all, the emphasis is on spreading the word far and wide."
There are 16 local businesses involved with some putting on special offers for taking part, here is a list of those taking part in the order you need:
The final challenge is a bonus question, make sure you follow all the instructions given: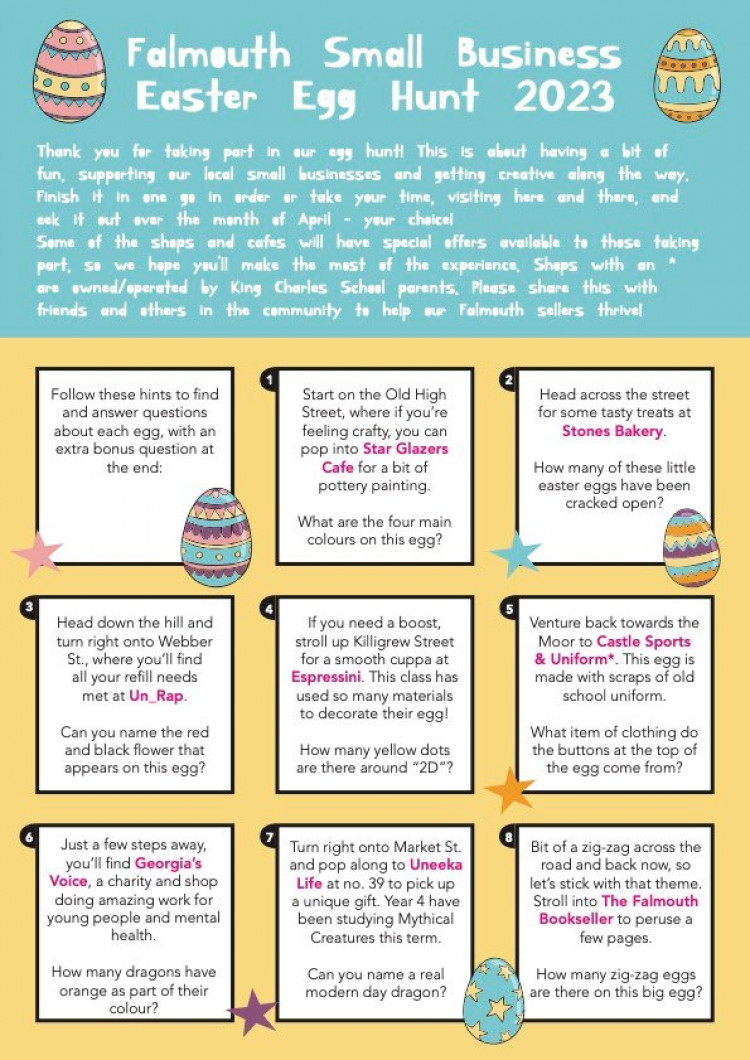 King Charles School PTA Easter Egg hunt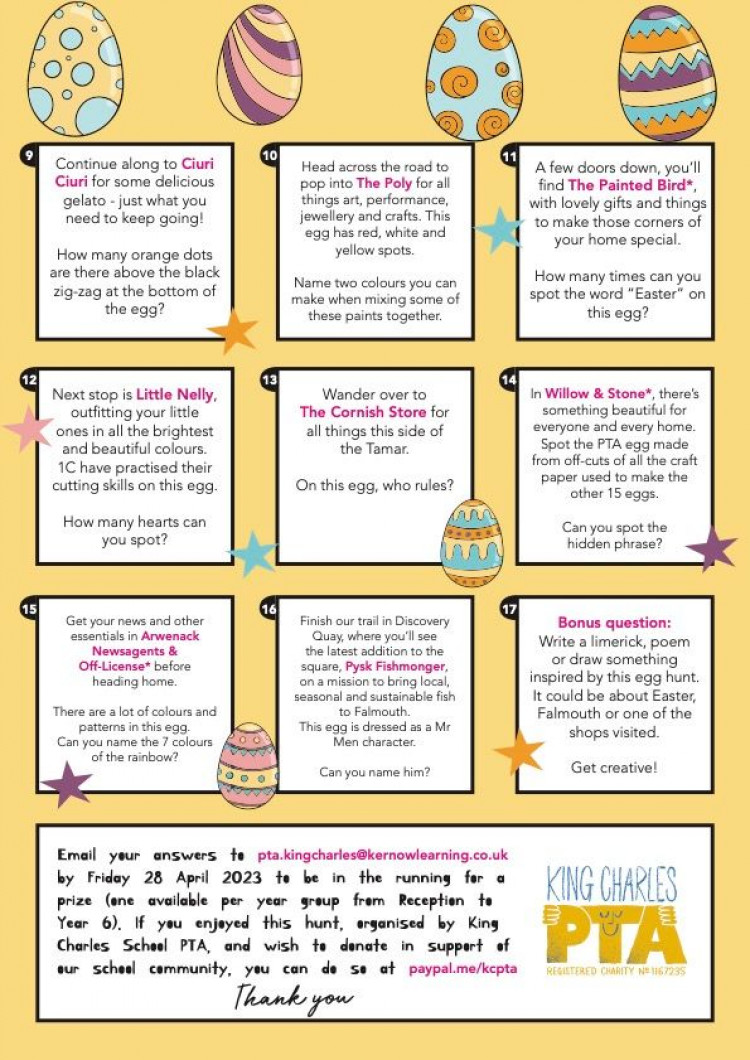 Support small businesses in Falmouth
You can find the group on social media here: King Charles School PTA
Once you have completed the challenges email: [email protected]