Public meetings announced for Cornwall's Devolution Deal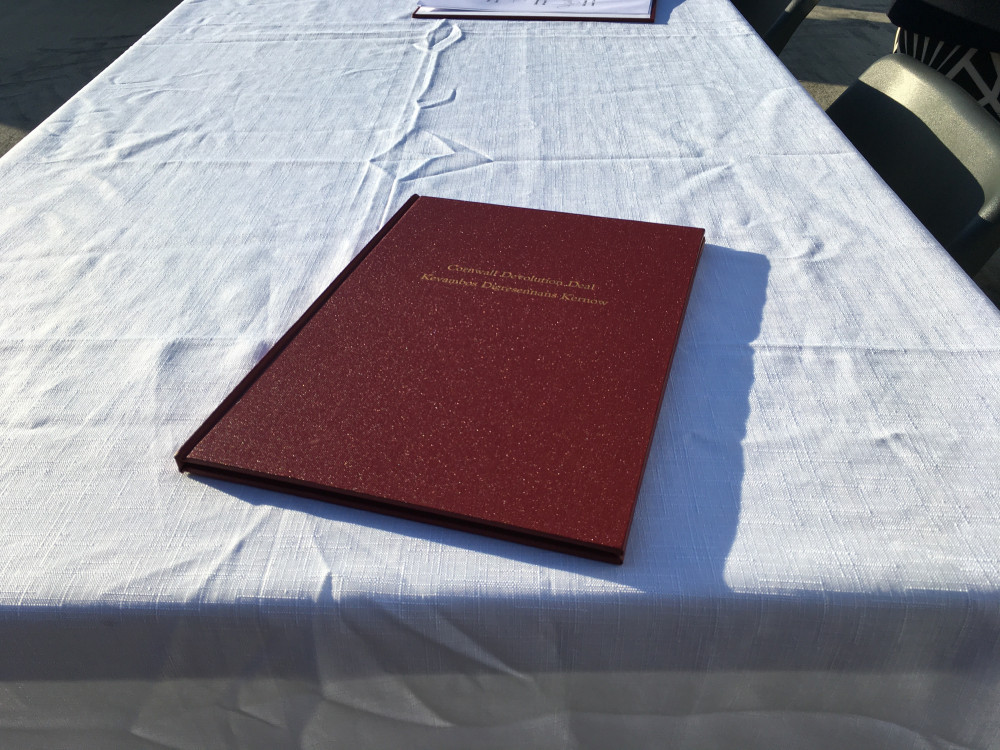 The Cornwall Devolution Deal which was signed at Spaceport Cornwall( Image: Richard Whitehouse/LDRS)
It's been just over a month since there was a 'Historic' deal signed for Cornwall as I mentioned before this has caused much debate and confusion for people in Cornwall including counclliors Cornwall Council meeting leaves people scratching their heads.
Not long after the deal was signed the council launched an online consultation with a questionnaire(Consultation on the proposed Cornwall Devolution Deal), the council says that the results of the consultation will be considered before any decisions are made to approve the Deal.
However not long after the consultation was launched the questionnaire was accused of being biased and came under fire from critics who said it was very one-sided.
Cornwall Council has now announced a number of public meetings/consultations in person and will be coming to Falmouth later this month, you will be able to find out more about the proposed Cornwall Devolution Deal, and put your questions to Cllr Linda Taylor, the Leader of Cornwall Council.
All meetings will start at 6.30 pm., here is a list of all meetings including Falmouth's on the 27th of January:
16 January 2023 - St Austell: Penrice Academy Hall, Charlestown Road, St Austell, PL25 3NR
18 January 2023 - Redruth: Redruth Community Centre, Foundry Row, Redruth, TR15 1AW
20 January 2023 - Bodmin: Bell Hall, Bodmin College, Lostwithiel Road, Bodmin, PL31 1DD
23 January 2023 - Newquay: Newquay Tretherras School, Trevenson Road, Newquay, TR7 3BH
24 January 2023 - Truro: New County Hall, Treyew Road, Truro, TR1 3AY
26 January 2023 - Saltash: Guildhall, Saltash Town Council, Lower Fore Street, Saltash, PL12 6JX
27 January 2023 - Falmouth: National Maritime Museum, Discovery Quay, Falmouth, TR11 3QY
30 January 2023 - Penzance: St John's Hall, Alverton Street, Penzance, TR18 2QR
6 February 2023 - Bude: The Falcon Hotel - Function Room, Breakwater Road, Bude EX23 8SD
7 February 2023 - Launceston: Launceston Town Hall, Western Road, Launceston PL15 7AR.
For more information on this story hit any of the links above including the online consultation, you can also find more information including a video from the council here: Devolution - Cornwall Council.