More trouble on local beaches as rubbish dumped by cafe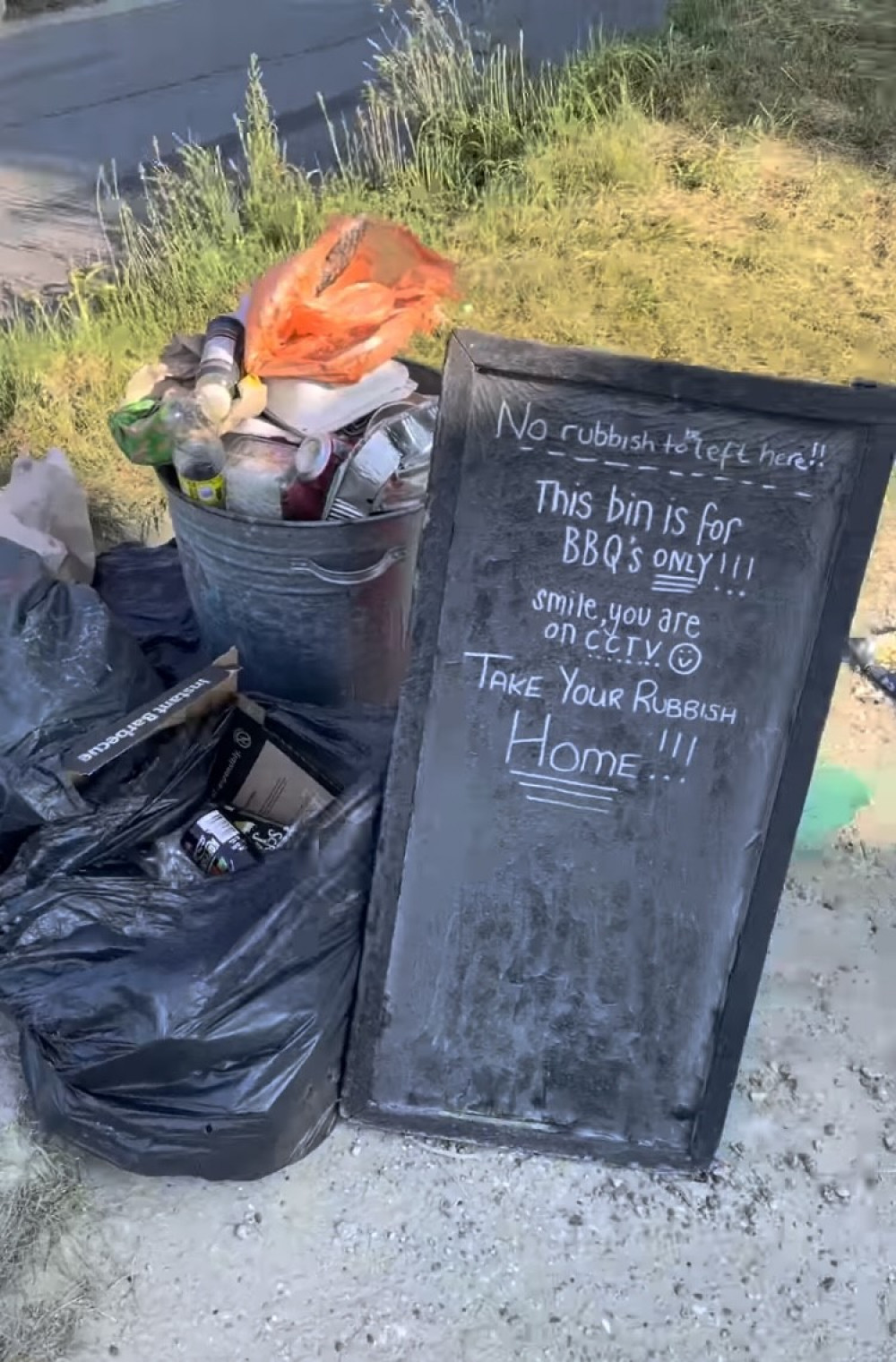 Rubbish left in the metal BBQ bin (Image: Life's A Beach Cafe)
The summer season is only just getting underway but a local beach cafe has shared the issues they face with people leaving rubbish after they have closed.
Lifes A Beach Cafe operates on Maenporth Beach and has a metal bin they leave out for BBQs but when staff returned this morning they found a big pile of rubbish left on top, despite a sign stating it was not for general rubbish.
The cafe posted a video on social media and said: "Thank you, my staff would like to thank you too!!! I can only assume you cannot read. We have clear footage."
In the comments to the video, they also added when responding to a member of the public: "We do have a CCTV camera that directly faces that bin! But still doesn't stop them sadly."
The cafe also explained that the beach is private meaning there is no council waste removal and the cost to get it collected is 'astronomical'. They also made the point that if they were able to bring their stuff with them, then when the cafe is closed, it's their responsibility to take it off the beach.
This was not the only problem our local beaches saw yesterday as a Disposable BBQ nearly set alight Swanpool Beach Cafe.
When responding to the fire, Life's A Beach Cafe said: "This just highlights the issues we saw yesterday with our BBQ bin and litter in and around the bin.
"This is one reason our main bins that are contained in wooden boxes are locked at night! Disposable BBQ's should be banned!
"Having experienced the total devastation Fire causes not just to the building but what we went through personally as a family, I now have a terrible fear of Fire.
"This could of been a very different outcome with the strong winds on the coast this week for Swanpool Beach.
"Swanpool were very kind to us when our Fire happened offering lots of help and support."
They also provided these tips for BBQ's:
Cool them down completely before disposing of them.
Use designated bins, do not bury them on the beach.
Do not put rubbish in the same bin as the BBQ's (this is a problem we see everyday although there is a clear sign & CCTV)
In better news, Lifes A Beach cafe were involved in a Beach wheelchair being installed at Maenporth cafe.