More rubbish discovered at Maenporth Beach following two nights of littering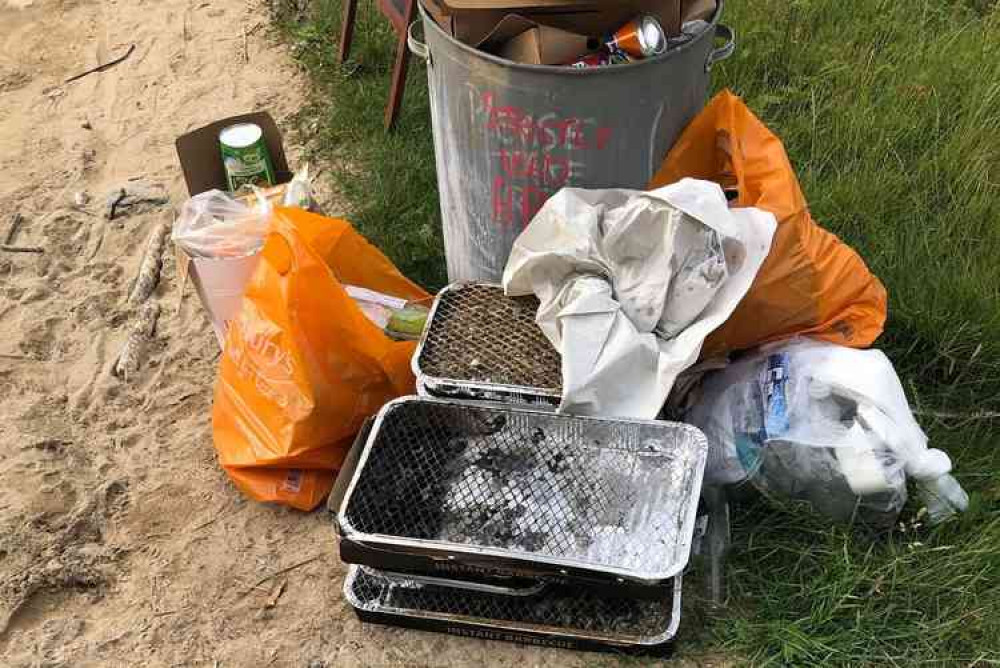 More rubbish has been found at Maenporth Beach this morning following the mass amount of litter left on Tuesday evening.
Life's a Beach cafe owners, Leann and James, have again discovered the rubbish left next to a 'please don't litter sign'.
Leann spoke to Nub News:
"They leave it by the used bbq bin, which clearly says used disposable bbq's only. No food or packaging waste, please.
"Old lady just picked up beer bottles off the beach with no gloves on, bless her she wanted to help.
"I explained it's very kind but she should not touch it without gloves for her safety.
"Have no idea how we can get the message across."
A range of other beaches have been seeing litter issues - Flushing residents have regularly been cleaning up the mess left after beachgoers.
Leann is concerned about the risks of having to pick up other people's glass bottles right now during the pandemic.
The cafe has no facilities for recycling glass as they don't sell it due to the dangers of having it on the beach.
Yesterday morning, Leann and James had to clean up bags of rubbish and glass bottles left by beachgoers.