Kirstie Edwards elected as Falmouth Town Mayor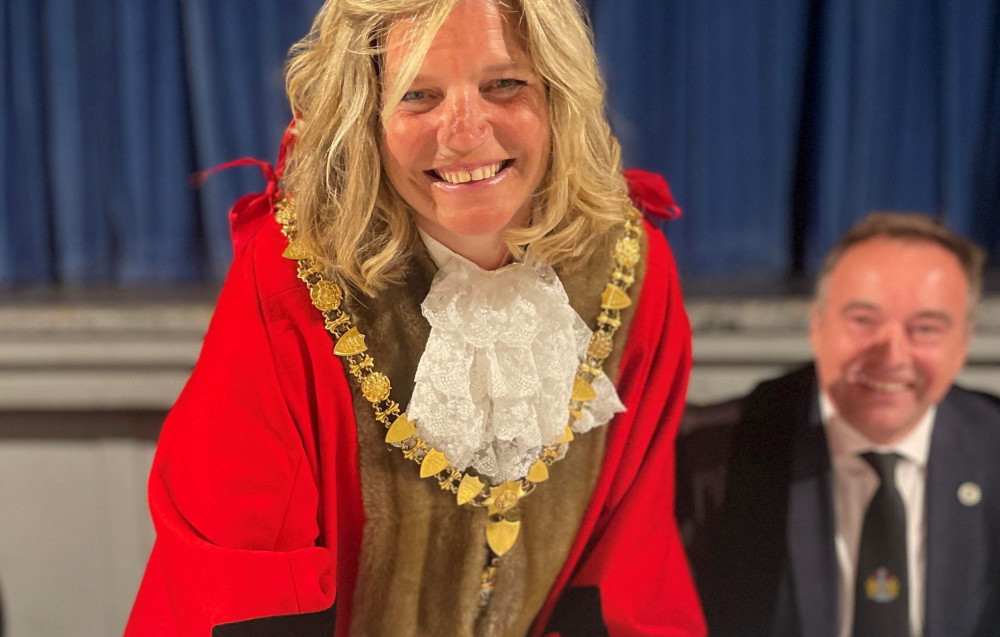 Falmouth's new Mayor Kirstie Edwards (Image: Falmouth Town Council)
On Monday (22nd May) evening, Kirstie Edwards became the 176th mayor of Falmouth and only the fifth woman to hold the role in the town's history. Kirstie will be the first female mayor in Falmouth since Maureen Davies back in 2005, Maureen sadly passed away in January this year.
Kirstie was voted in as Falmouth's new mayor back in May by her fellow councillors, after holding the role of Deputy Mayor for the last two years alongside the now-former Mayor Steve Eva who had been the town's Mayor for the last four terms. Councillor Alan Rowe has now been elected as deputy mayor.
After thanking family, volunteers, organisations, and fellow councillors during her speech at the Mayor Making Ceremony In the Princess Pavilion, Kirstie then referenced new beginnings and said: "I'm going to get straight on with being woke" before pointing out the exits as a joke and saying "Things are going to get a bit spicy".
You can watch the full speech here: Facebook
Kirstie has now taken to social media after having time to reflect on the evening, she said "It's taken me 24 hours for the dust to settle and for last night to sink in.
"I am absolutely overwhelmed by the kindness shown to me, the cards, the messages, the emails, the people stopping me in the streets and I am incredibly proud to be your new Mayor.
"Thanks so much to everyone who has helped me get through the last few days with their kind words and to our brilliant staff for all their hard work and support yesterday.
"Last night I laid out with my speech, the person I am and how I can't be expected to be the same as the Mayors before me, as wonderful as they have been for our town. Today, already I was right to do that- 24 hours in and I already have a sick kiddo!
"I started my speech with a joke about me being referred to as "woke" a lot and led with the dictionary definition- 'to be alert to injustice and discrimination, especially racism'- well, shouldn't be we all be? I then laid down the gauntlet regarding using the right language and being inclusive - again shouldn't we all be?
"I understand that change is a tricky beast, but if you listen to my words, the context within which they are used, and my tone of voice- I hope you can see that I am just authentically and sincerely me. That's all I can be.
"I genuinely will try to do the very best job I can for our community- it's a hefty job and a lot to carry, but I'll give it my all.
"And yes we are still having Remembrance Day and all the other wonderful and important civic traditions of our lovely town. The amount of times I've been asked that."
You can also rewatch the Mayor-Making Ceremony here: Facebook