Have your say: Consultation for devolution deal comes to Falmouth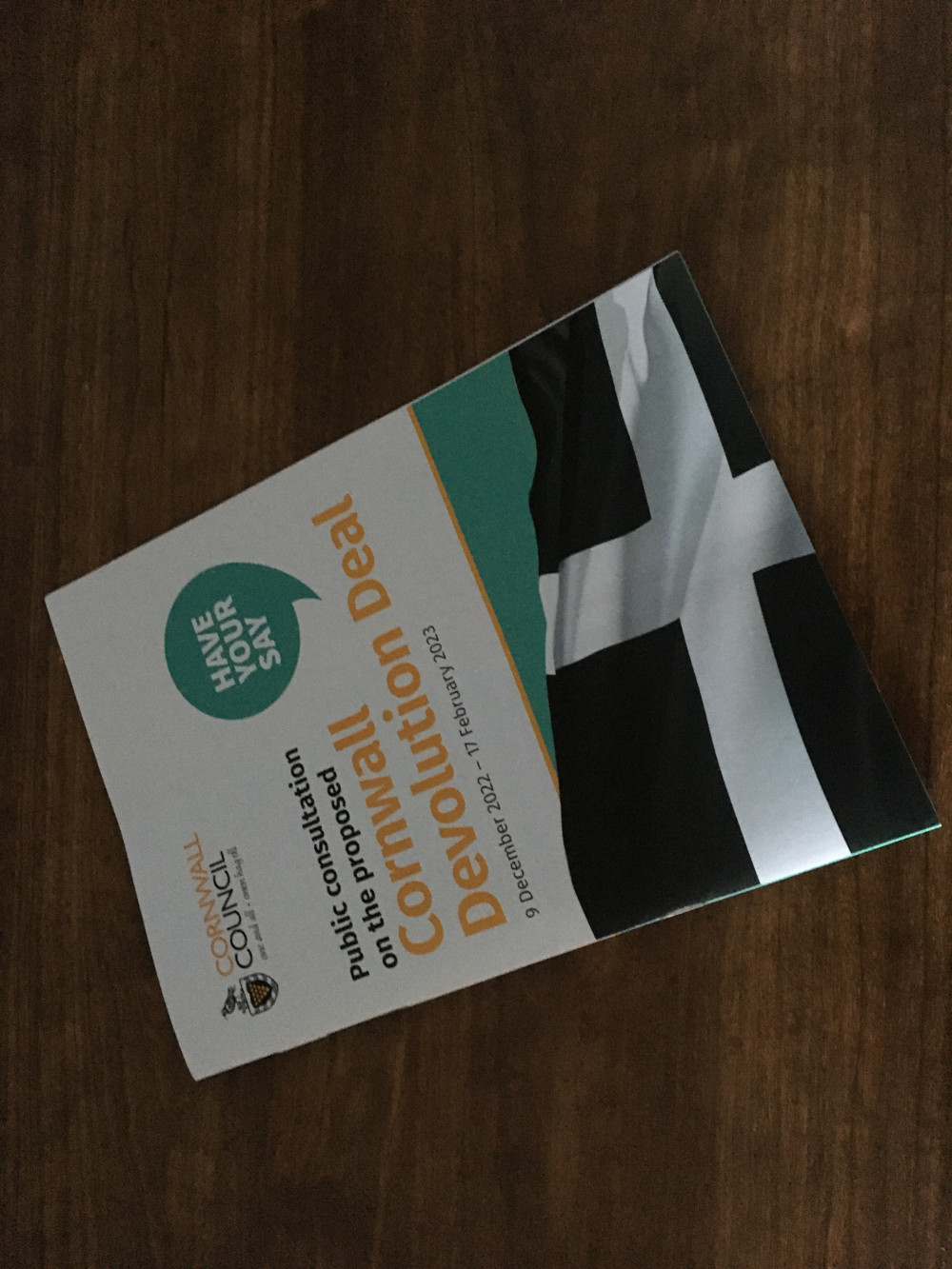 The front cover of the Cornwall Devolution Deal consultation booklet which has been produced by Cornwall Council (Image: LDRS/Richard Whitehouse)
At the start of January, Cornwall Council announced that there would be a number of Public meetings for Cornwall's Devolution Deal to discuss whether the county should have an elected mayor and what benefits the deal actually has for Cornwall.
The deal has come under a high level of scrutiny with chaotic council meetings and accusations of biased questionnaires, but members of the public are now getting their chance to sit in front of council members and the leader of the council Linda Taylor.
Tomorrow evening will see the people of Falmouth get their turn to quiz the council on the supposed 'historic deal', the consultation will take place at the Falmouth Maritime Museum from 6:30 pm (27th January).
You can read about a previous consultation in Redruth here: Public quiz council leader on devolution deal.
For more information about the deal and to take part in the online consultation/questionnaire visit:Let's Talk Cornwall.