Pub's application for late opening rejected
By Richard Whitehouse - Local Democracy Reporter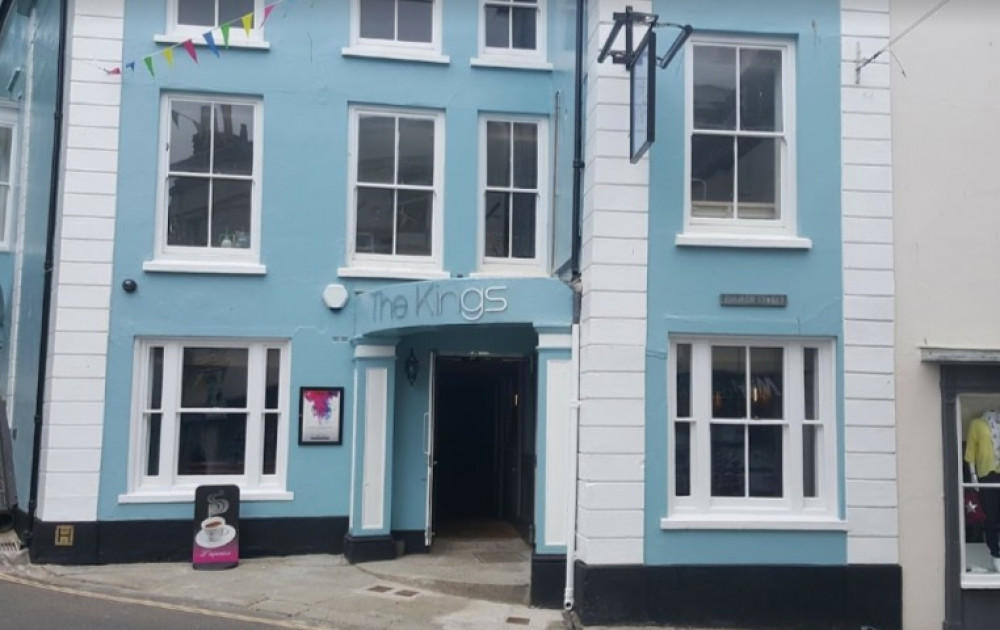 A pub has had its bid to extend its opening hours to 2.30 am for a student night rejected by Cornwall Council. The Kings in Falmouth had applied to vary its licence so that it could take advantage of more trade coming into the town on Wednesday nights.
Pub landlord Simon Fudge explained to the council's licensing act sub-committee that after one of the venues in town started opening later on Wednesday it had become "student night" in the town. He explained that he wanted to be able to open later so he could benefit from the increased number of customers.
However, the committee rejected the application because the pub is in a Cumulative Impact Zone (CIZ) which aims to restrict the number of licensed premises in a certain area, and because of objections from local residents. Some residents claimed that customers had been "vomiting and urinating in the street".
Mr Fudge, who put his head in his hands when the committee's decision was announced, said that prior to submitting his application he had used 18 temporary event notices (TENs) to test out a late opening on a Wednesday. He explained that this allowed him to serve alcohol until 2 am and close at 2.30 am.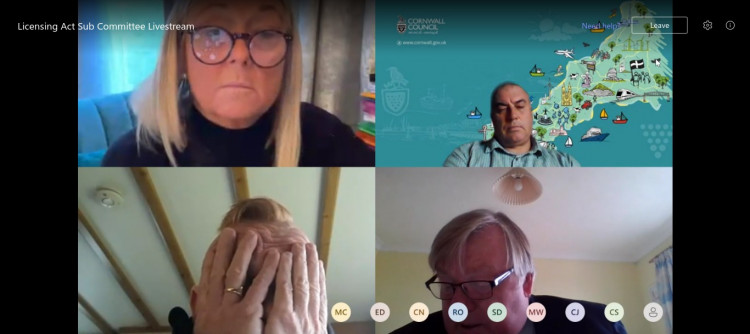 Simon Fudge (bottom left), landlord of the Kings Head in Falmouth puts his head in his hands.
He said that it had been "very successful" and that there had not been any complaints. He added: "We are still filling it on Wednesdays. I was missing out on the trade (before). When I used to close at 12 am I would do £400 or £500 on a Wednesday, now it's £1,500 to £1,800. Those last few hours made a huge difference. We have had no issues whatsoever, we have had no complaints."
Mr Fudge also said that by opening later he was able to provide more door staff to other venues in the town because after they finished working for him at 2.30 am they could then move to other venues in the town which are open until 3 am.
However, the committee also heard from local residents who said that they had been disturbed by noise from The Kings and from customers in the street outside the pub after it had closed. They also highlighted that the CIZ had recently been renewed by Cornwall Council following a recent vote and that this was designed to reduce the impact of licensed premises in the town.
In making their decision to refuse the application to extend the opening hours of the pub councillors said that the fact that the venue is in the CIZ was a key factor. It was highlighted that it was accepted that new licence applications and variations to existing licences would rarely be approved in a CIZ.
The committee also said that they had taken into account the objections from local residents and claims that customers from the pub had been "vomiting and urinating in the street". They also added that if the application was granted it would add to the cumulative impact in the area.