Falmouth RNLI launched to rescue kayaker from the water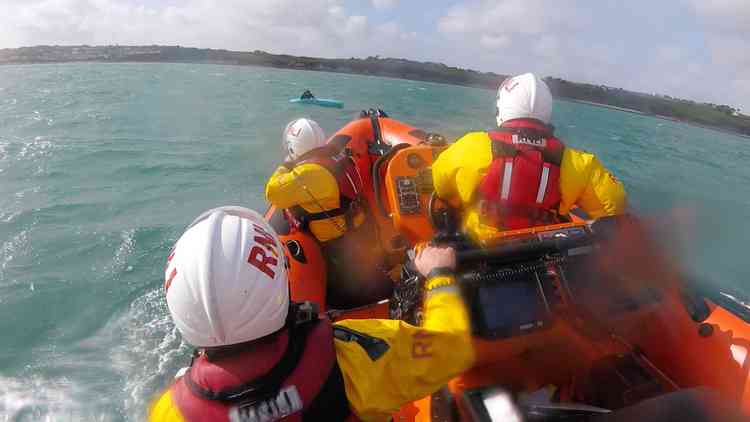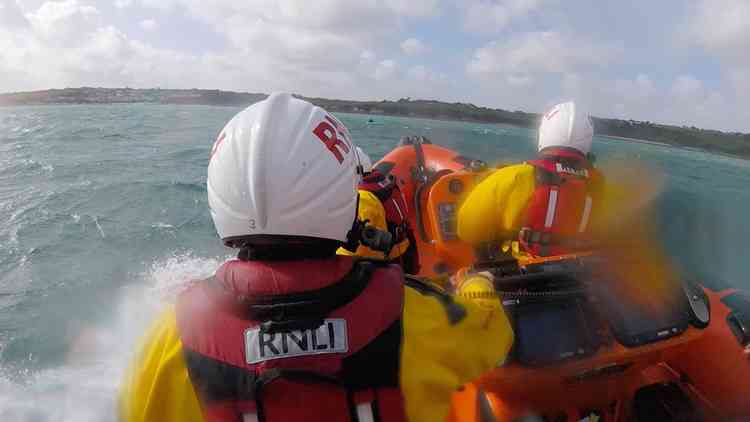 Falmouth's inshore lifeboat and volunteer crew went to the rescue of a kayaker who was reported to be clinging to a kayak, in the water, for around two hours on Thursday 12th March.
With a moderate swell and Force 5-6 conditions, the inshore lifeboat Robina Nixon Chard was tasked to launch at 1.23pm to go to the aid of a kayaker in the sea.
Falmouth Lifeboat Coxswain Jon Blakeston said:
"At this time of year, in particular, the waters around our coastline are very cold, and can quickly cause cold water shock or hypothermia.
"Thankfully, our volunteer crew were able to rescue this individual out of the water and get them to safety in a timely manner. We wish them a speedy recovery."
Helm Jamie Wakefield and volunteer crew Tom Bird, Lloyd Barron and Caden Harris quickly made their way to near Porthcurnick beach, near Portscatho, and found the individual holding on to the side of their kayak.
The crew recovered the casualty and returned to the station while administering casualty care, and passed the individual to a waiting ambulance. As the individual was showing signs of early hypothermia, they were then taken to hospital for further care.