Falmouth RNLI come to the rescue of person cut off by the tide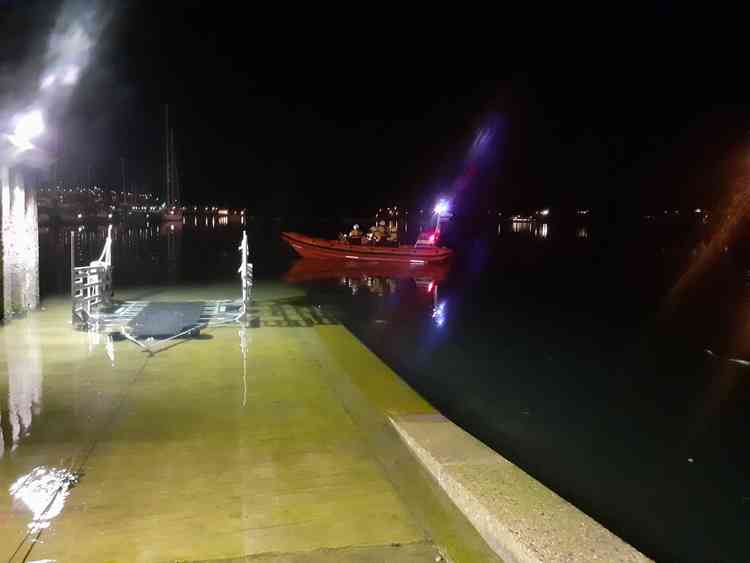 Image shows the volunteer crew and inshore lifeboat heading out to the rescue (Falmouth RNLI)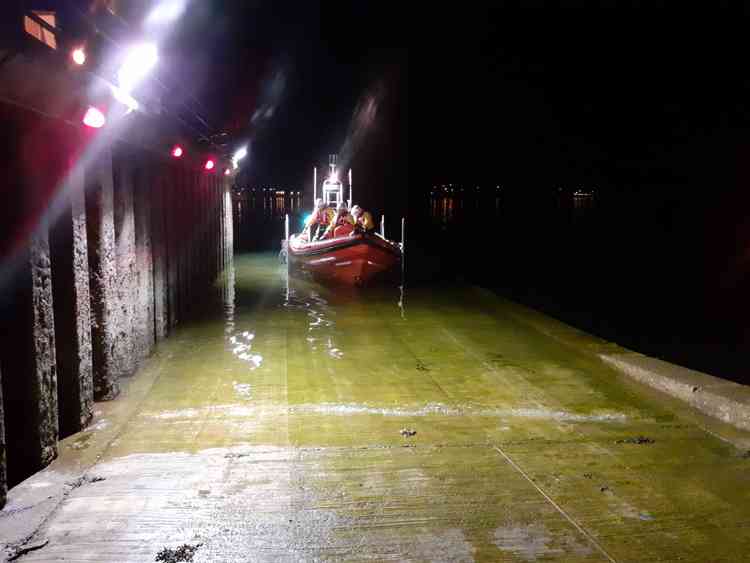 Image shows the volunteer crew and inshore lifeboat heading out to the rescue (Falmouth RNLI)
Last night (3rd) Falmouth's inshore lifeboat and volunteer crew went to the aid of an individual who had been caught out by the tide at Pendennis Point, Falmouth.
A spokesperson for Falmouth RNLI said:
"At around 11.20pm, Falmouth Lifeboat crew was tasked to assemble. Following new procedures put in place due to Coronavirus, all crew waited outside of the lifeboat station upon arrival, distant from one another. The duty Helm entered the station to find out what they were being tasked to, and afterwards, only the selected boat crew and shore crew entered the station.
"The crew launched inshore lifeboat Robina Nixon Chard, and made their way to the west side of Pendennis Point, where an individual was located on a rock.
"As the tide came in, the rock became cut off from the shore. They were recovered from the rock to the inshore lifeboat and then transferred into the care of the Falmouth Coastguard Rescue Team."
Falmouth RNLI also issued advice to those thinking about visiting the beaches this weekend adding:
"Obviously the advice is very much to stay in, stay safe and stay away from the coast, but If you do find yourself or spot someone in trouble, call 999 and ask for COASTGUARD"