Falmouth Lifeboat rescue man and dog stranded without fuel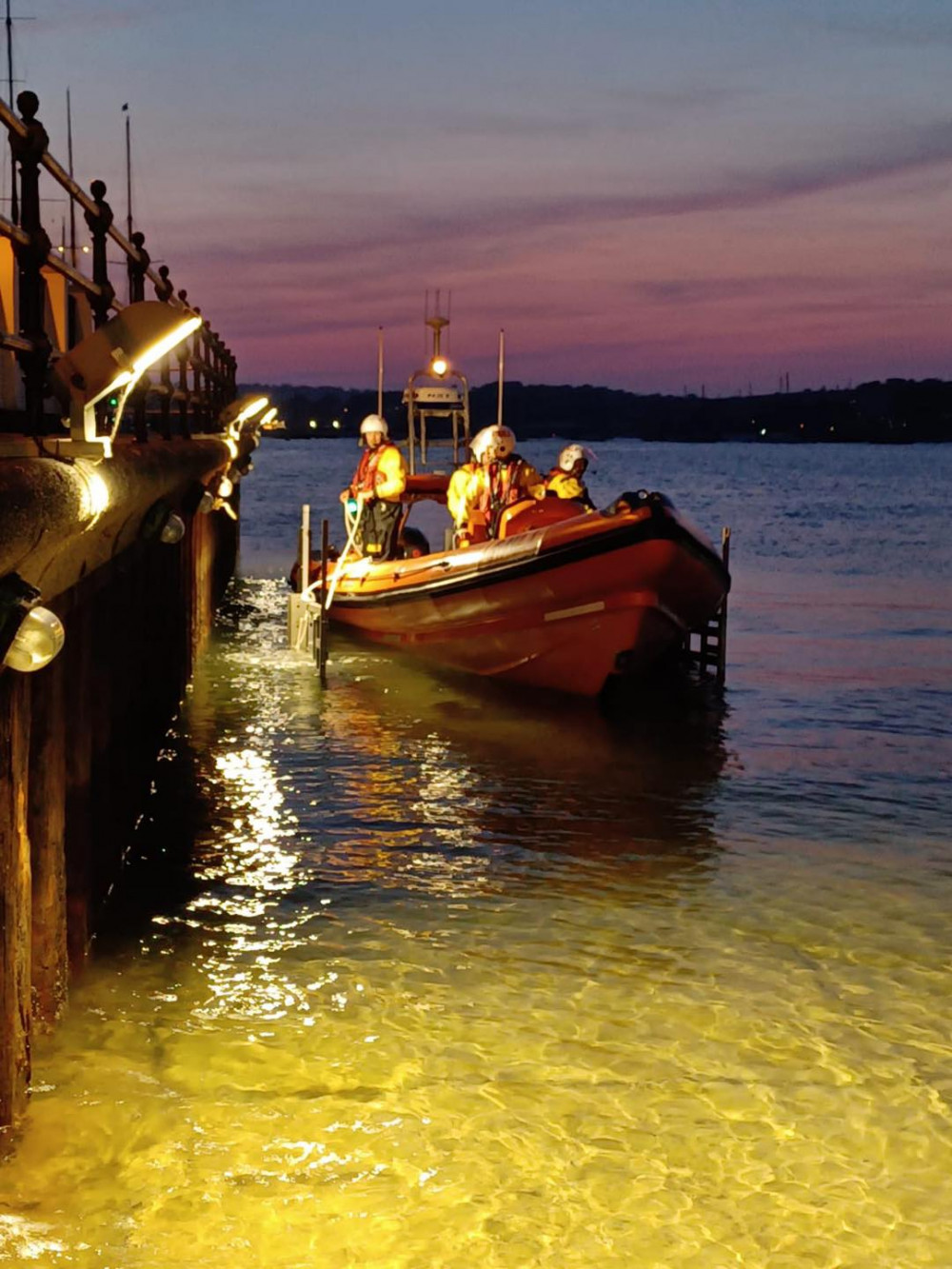 The team next to the Prince of Wales Pier (Image: Falmouth Lifeboat)
A man and his dog were rescued by Falmouth Lifeboat after a member of the public heard him calling for help.
Falmouth Lifeboat has been regularly sharing updates of callouts on social media, May was their busiest month ever, with thirteen shouts and it seems like June will be just as busy.
Yesterday evening (Wednesday 7th June), the team was called out after the UK Coastguard received a 999 call from a member of the public reporting a person in a small boat shouting for help off Prince of Wales Pier.
Atlantic 85 Robina Nixon Chard inshore lifeboat launched at 9.36 pm, on social media the lifeboat team said: "Arriving on scene, the lifeboat crew found the casualty and his dog in a 2.5 metre rubber dinghy hanging on to a mooring.
"Having run out of fuel and with no other means of communicating, the casualty had shouted out for help.
"The inshore lifeboat towed the casualty to his motorboat moored near Trefusis Point and when both the casualty and his dog were safely on board, the lifeboat was released from service at 9.59 pm to return to the station."
You can keep track of all their callouts here: Facebook
You may also be interested to hear about the New RNLI shop opening in Falmouth and the team is looking for volunteers.