Falmouth Community Fire Station heads to Gylly Beach to help promote Sand Safe campaign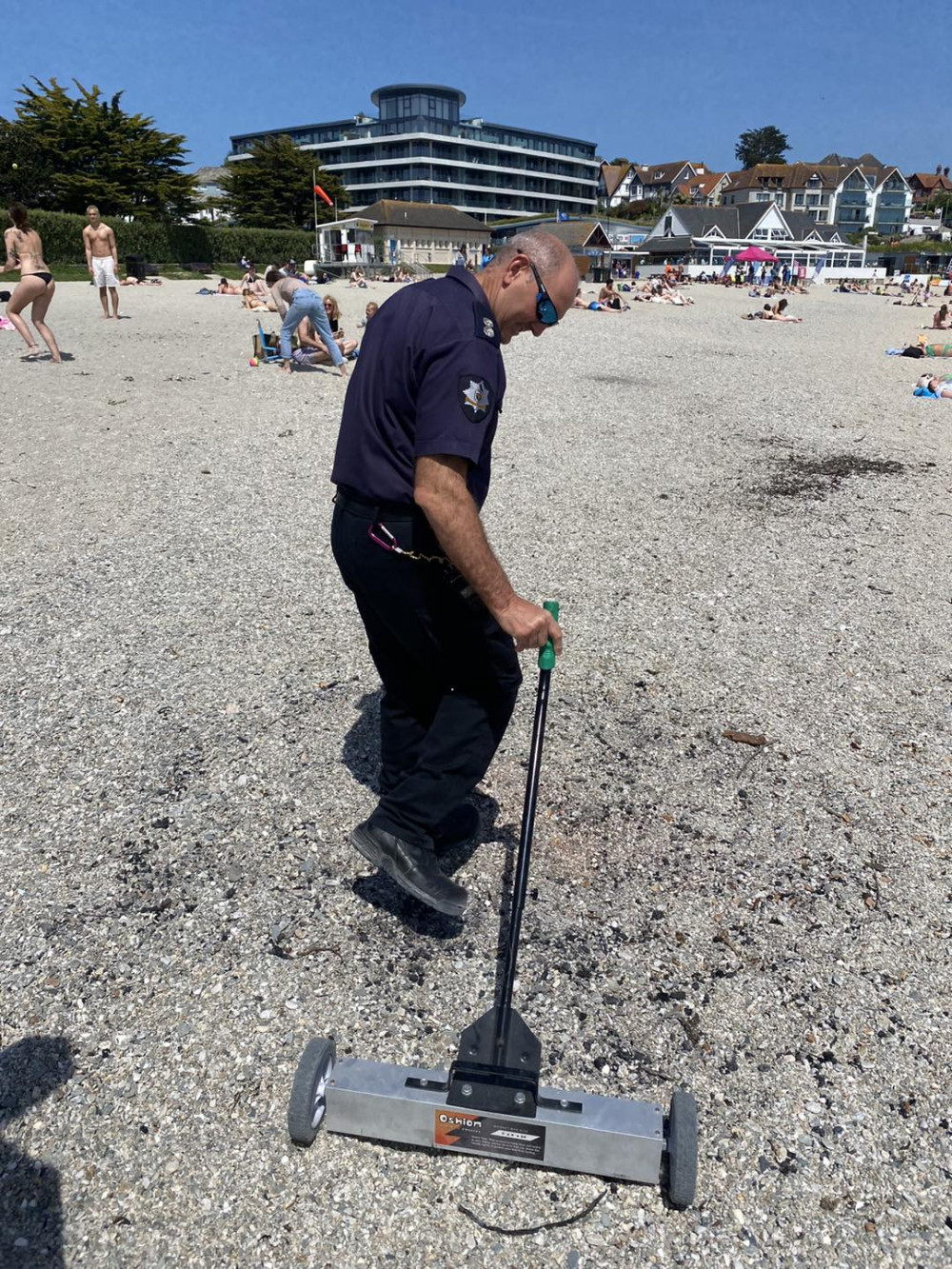 A member of the team using the magnetic rake on Gylly Beach (Image: Falmouth Community Fire Station)
The Sand Safe campaign was launched back in 2020 in collaboration between Falmouth Town Council and Safer Falmouth, the multi-agency partnership working to reduce and prevent crime, disorder, and anti-social behaviour.
The campaign aims to keep Falmouth's beaches safe and clean for its residents, visitors, and marine life. In order to try and achieve their goal the campaign promotes these three simple rules:
No open fires on the beaches
Clean up after your dog and adhere to summer dog restrictions
Bin your litter and leave only footprints
You can find more details here: Sand Safe - Falmouth Bid and here: Sand Safe | Falmouth Town Council
Yesterday (24 May) firefighters, Biffa workers, Council officers, university staff, and many others headed to Gyllyngvase Beach to promote the #Sandsafe Campaign for the summer months.
Falmouth Community Fire Station shared slightly worrying news from the day's activities, they said: "We used the town councils magnet rake to pick up nails/staples that have been left from open fires. We couldn't believe how many we found in a short stretch of the beach."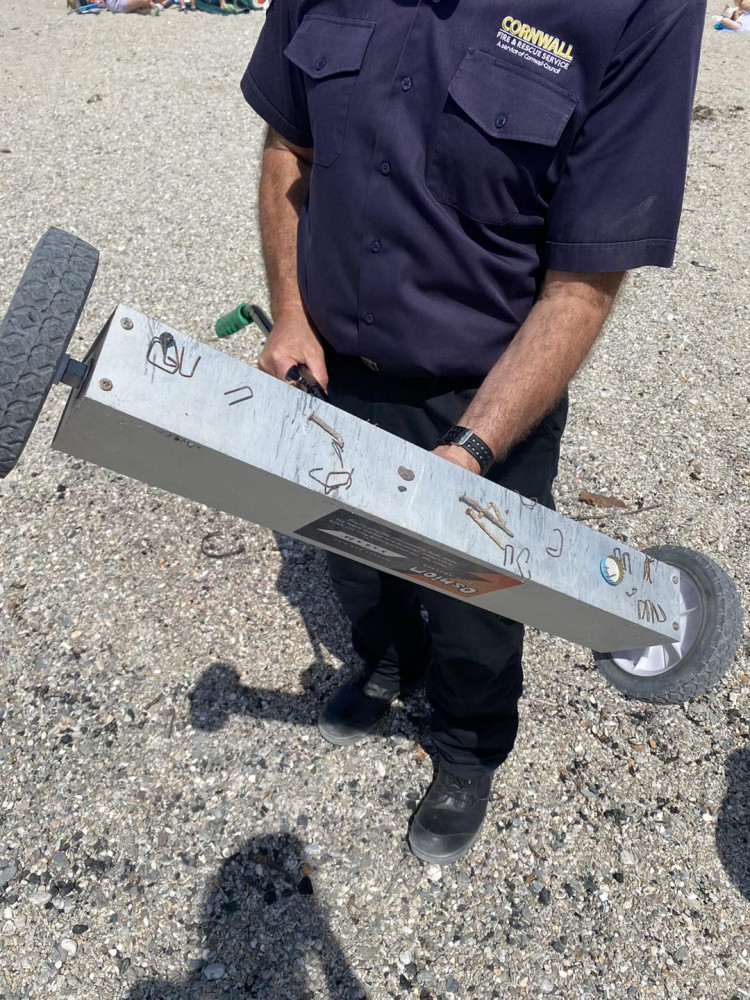 The collection from the magnetic rake (Image: Falmouth Community Fire Station)
On social media the Fire Station also added: "If you notice an open fire on our beaches please phone and report it to 101. By working together to keep the sand safe, we can ensure a safer, cleaner and greener environment for everyone."
Local Councillor Jayne Kirkham was also in attendance supporting the cause with a number of organisations.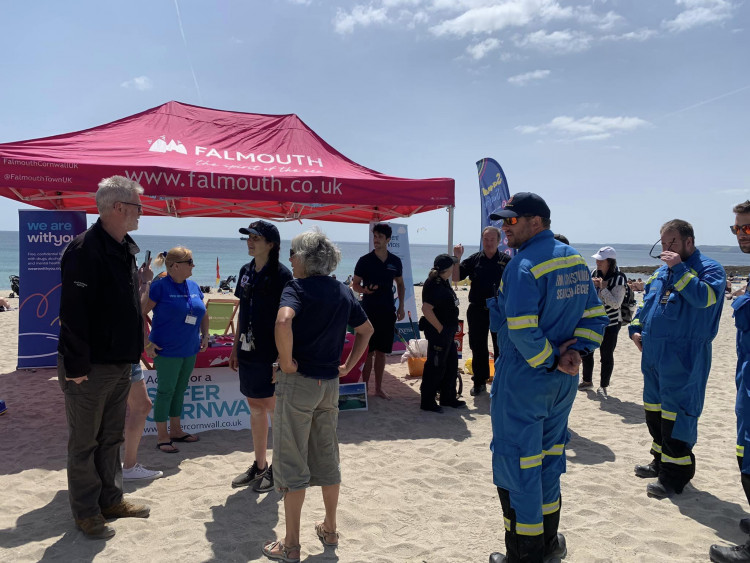 Lots of organisations were there to promote the campaign (Image: Jayne Kirkham)
New falmouth Jobs Section Launched!!
Vacancies updated hourly!!
Click here: falmouth jobs