English Heritage reintroduces 'Ministry of Works' signs, urging visitors to connect with history through their senses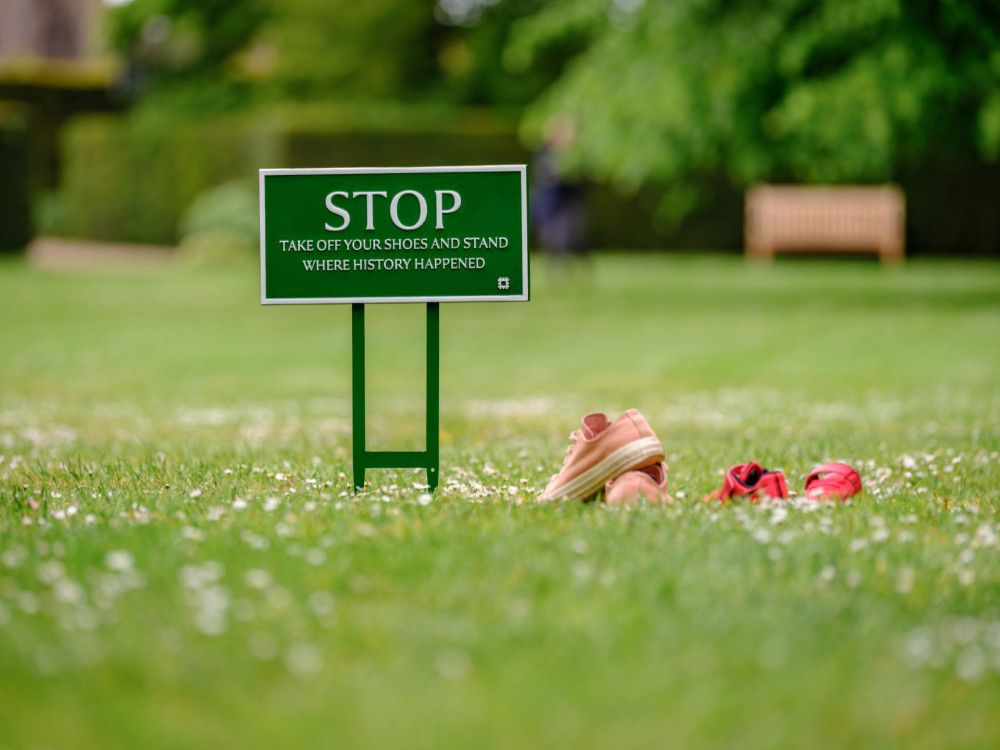 'Ministry of Works' signs (Image: English Heritage)
This summer, English Heritage is encouraging its visitors to explore England's historic sites using the five senses of sight, hearing, taste, touch, and smell, in a bid to help them connect more deeply with the past.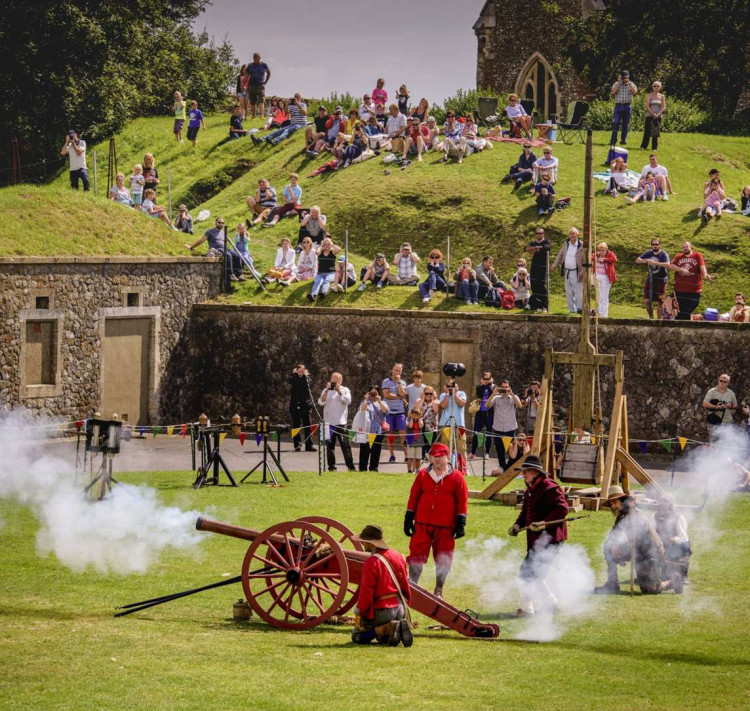 Smell the cordite and gunpowder at castles like Dover and Pendennis, where they still fire historic cannon and big gun (Image: English Heritage)
To provide inspiration, the charity has reintroduced the much-loved 'Ministry of Works' signs. Often censorious in the past, the new signs are a playful update on the original – cautioning visitors not to miss out on sensory experiences, such as removing their shoes and standing where history happened or appreciating memorable views that have remained unchanged for centuries.
In addition to the signs, which will be found on the grounds of numerous English Heritage sites across the country, the charity has created a visual guide outlining the '50 Ways to Explore using your Senses' on its website.
It includes suggestions such as feeling the chill of ancient stones, tasting heritage produce grown in historic kitchen gardens, taking on new perspectives from the vantage points of historic figures, and sniffing out the onsite animals. Collated by English Heritage historians, the list is designed to transport visitors back in time to enjoy the same experiences as those who have gone before.
A shorter, family-friendly version of the guide is also available to download and print for visitors to take with them to their nearest English Heritage site.
Louise Crawley, landscape advisor and historian at English Heritage explains more: "Throughout the centuries, the properties in our care have been homes, workplaces, and places of worship to many thousands of people. This summer, we're inviting visitors to escape from their own lives for a moment and, by using their senses to engage with their surroundings, walk in the footsteps of England's vast array of historic figures – seeing, hearing, smelling, tasting, and touching the very same things that they did.
"Listen to the crunch of gravel underfoot at Down House, which Charles Darwin would have heard on his daily thinking walks. Feel the wind pounding your face on Hadrian's Wall, as Roman sentries would have done on duty two thousand years ago. Or scan the view across the Mere from Elizabeth I's rooms at Kenilworth Castle, imagining it filled with water as it was when she looked out upon it.
"In the past, much pleasure would have been derived from simple sensations such as smell, touch, and sound. In today's world, where we're constantly overstimulated and expected to be at the end of a phone 24/7, it can be difficult to stop and connect with our environment. We hope that our visitors will be inspired to take the time to focus on the sensations around them and, in doing so, form a deeper understanding of the lives of those who went before."
The senses signs will be at English Heritage sites from today until the end of July. To find out more, visit www.english-heritage.org.uk/visit/plan-your-visit/.
For further details on '50 Best Ways to Explore with your Senses', go to www.english-heritage.org.uk/visit/inspire-me/make-sense-of-history