Easter is coming, don't despair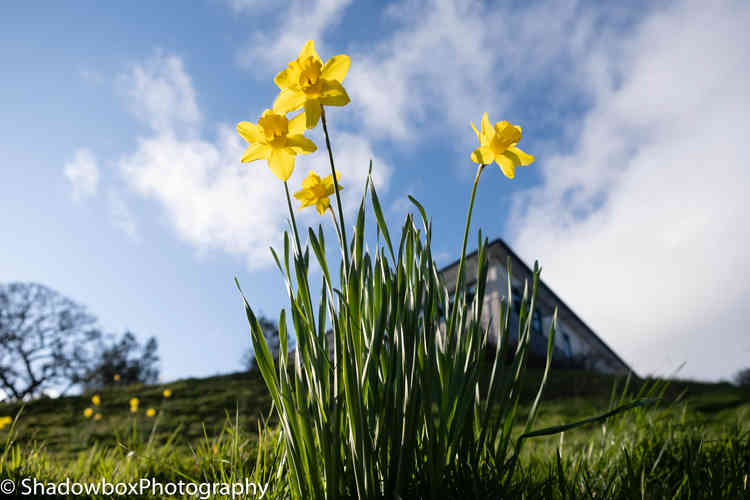 Beautiful bulbs in bloom.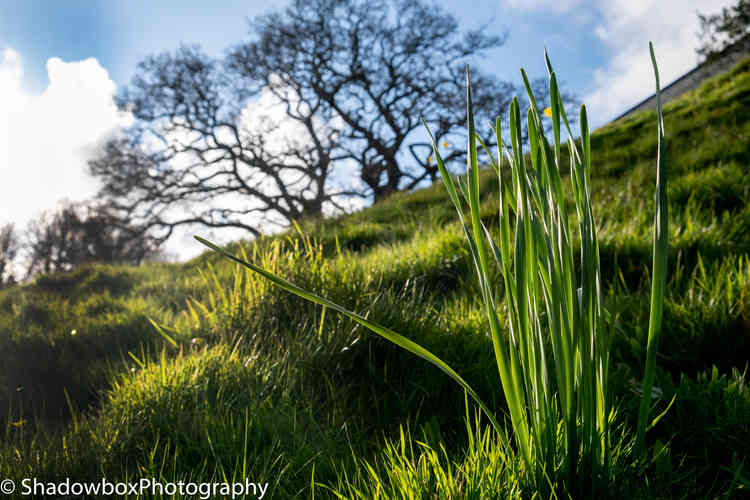 Daffodils burst through on Tremough campus.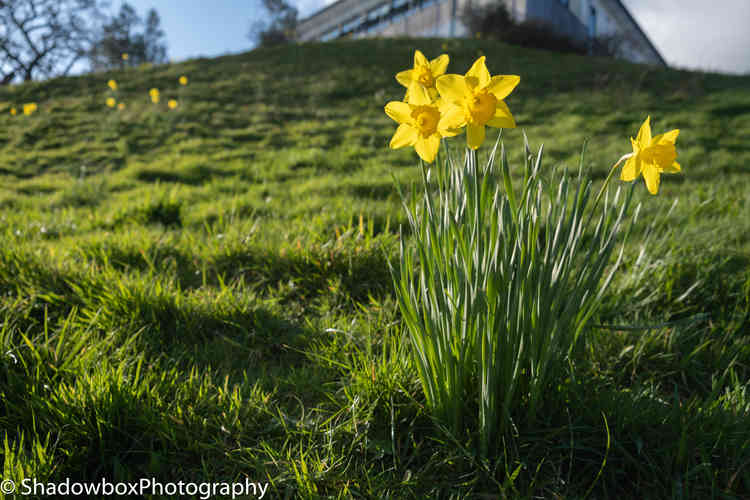 Yellows greens and blues.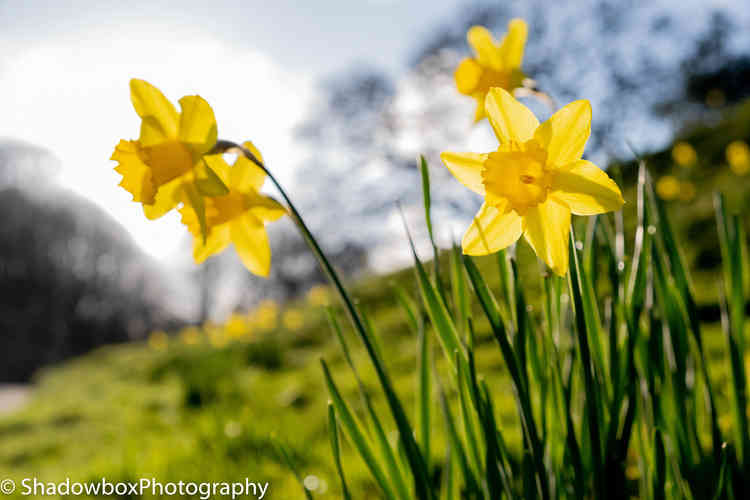 Flowers spurting upwards.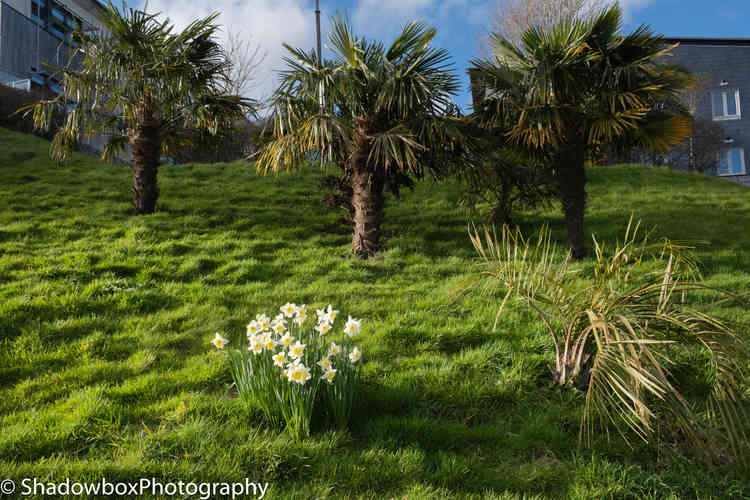 Life is beautiful.
Despite fears around the Covid-19 virus, we shouldn't lose sight of the new spring season that is also right on our doorsteps. I hope those in isolation, especially the elderly, can find solace in the beauty of the new spring weather, the kind that is present here, on Tremough campus of Falmouth University, Cornwall.
I was walking up the slope towards the main campus when a sudden burst of sunshine burst through the clouds like a shimmering spear, piercing the petals of the newly blossomed daffodils. Springtime will most likely bring plenty of anxiety, but we should also hold out some hope for the future- because it's all around us.
Big love from Cornwall.