Date set for opening of new care home in Falmouth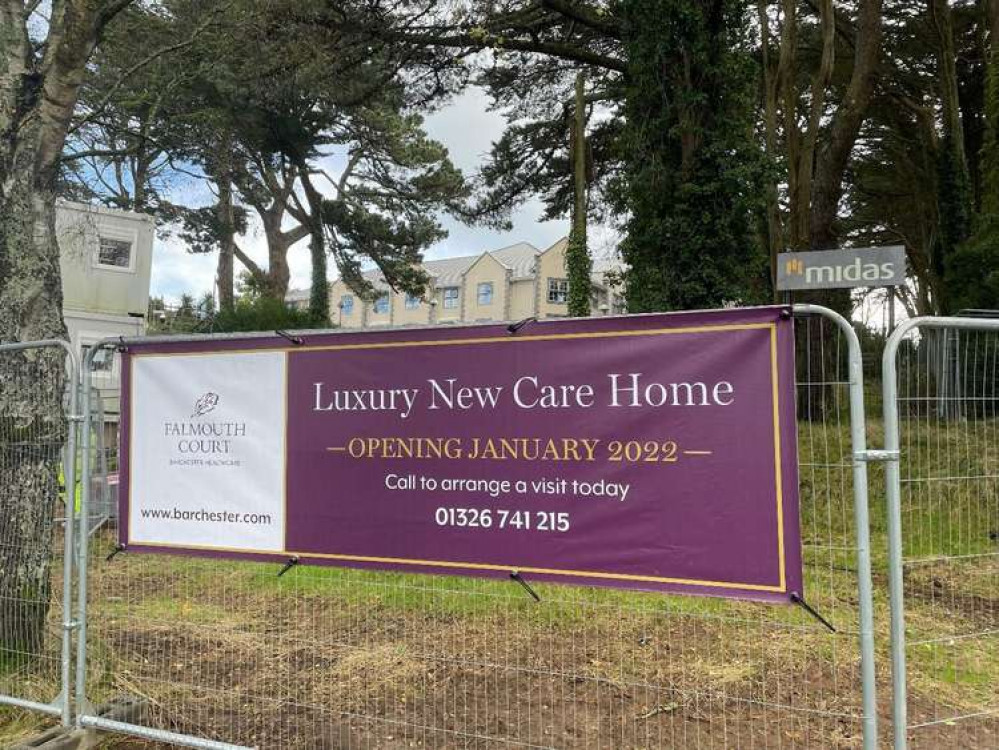 Falmouth Court Care Home, taken by Barchester Healthcare.
The opening of a new care home has been confirmed for early next year in Falmouth on the former site of Four Winds pub.
Falmouth Court Care Home, on Dracaena Avenue, has put a notice up stating the new building will opening in January 2022.
The works have been in the pipeline for some time after first coming to attention around 2017.
The Four Winds and a tyre garage previously occupied the site before it was bought by One Red Ltd.
Now the site has been transformed into a luxury new care home for dementia and residential care.
Falmouth Court will be hosting an official opening event on January 20th.
Bookings are being taken if you'd like a grand tour, call 01326 741215 for more information.
Click here to see more from Barchester Healthcare and Falmouth Court.
[H3] See the latest news on our Twitter and Facebook pages. [.H2]