Cornwall Council to discuss special education needs after criticism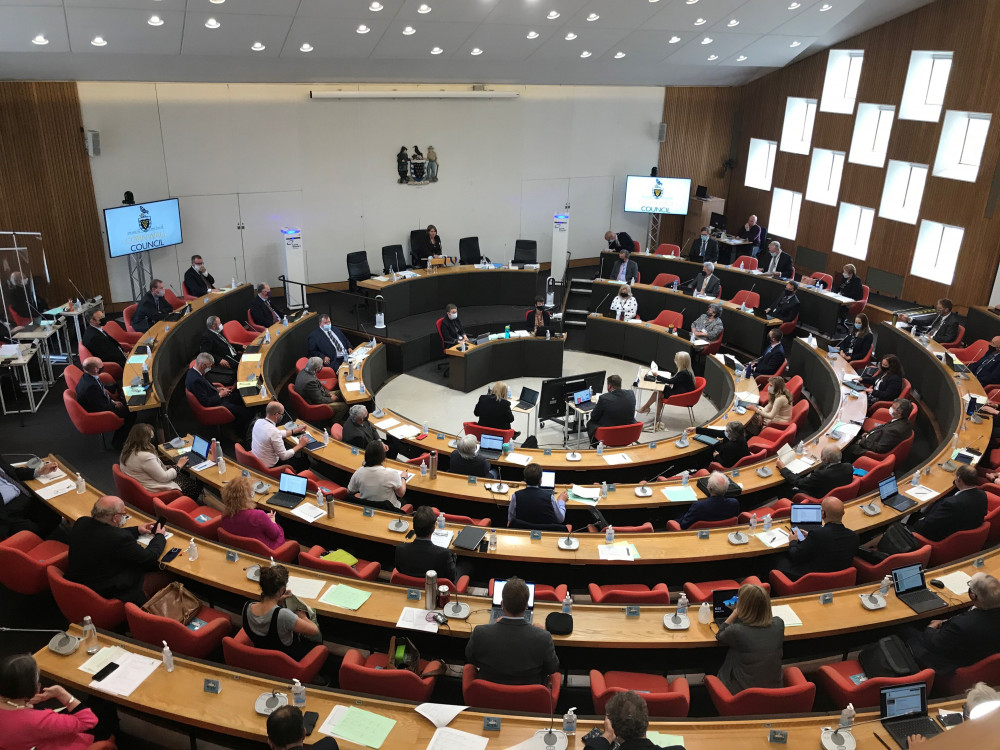 Cornwall Council, County chamber, Truro (Image: Richard Whitehouse/LDRS)
Cornwall Council has said that plans to transform special educational need provision in Cornwall and the learning from a recent peer review by the Local Government Association will dominate the agenda when the Cabinet meets in Truro next week.
The meeting will take place in the Trelawny Room at County Hall in Truro on Wednesday, June 14, starting at 10 am.
Last month Cornwall's services for children with special educational needs were criticised, with some children not getting support when they need it most. (Read more in the link)
The SEND Transformation Action Plan has been created following a recent inspection by Ofsted, which reported that the council's current work can 'lead to inconsistent experiences and outcomes for children and young people with SEND'.
As well as setting out steps required to tackle areas for improvement, the plan also highlights areas where current policy works well so that those successes can be built on.
The Cabinet will also discuss the results of the recent Peer Review led by the Local Government Association, which saw the review team hold more than 30 meetings and meet 130 members of staff during a comprehensive review of Cornwall Council's practices.
The findings recommend several areas for potential improvement, including reviewing the authority's strategic HR function and building better relationships with partner agencies within our communities.
Cllr Linda Taylor, leader of Cornwall Council, said: "There are some very important topics coming up in next week's meeting, including the review of our Special Educational Needs provision and the response to the recent peer review.
"I am proud of the work we do as a council, and being shortlisted for council of the year by our peers shows that we are getting so many things right.
"However, it is vital that we do not rest on our laurels, and that we constantly assess what we are doing and look for ways to improve.
"These papers set out two areas in which we intend to do that, and we will continue to strive to create the best possible Cornwall for all, where people can start well, live well, and age well."
Next Wednesday's meeting is open to the public and can be watched online via the council webcast service.