Cornwall Council pledge match funding for Penryn charity's ocean cleaning project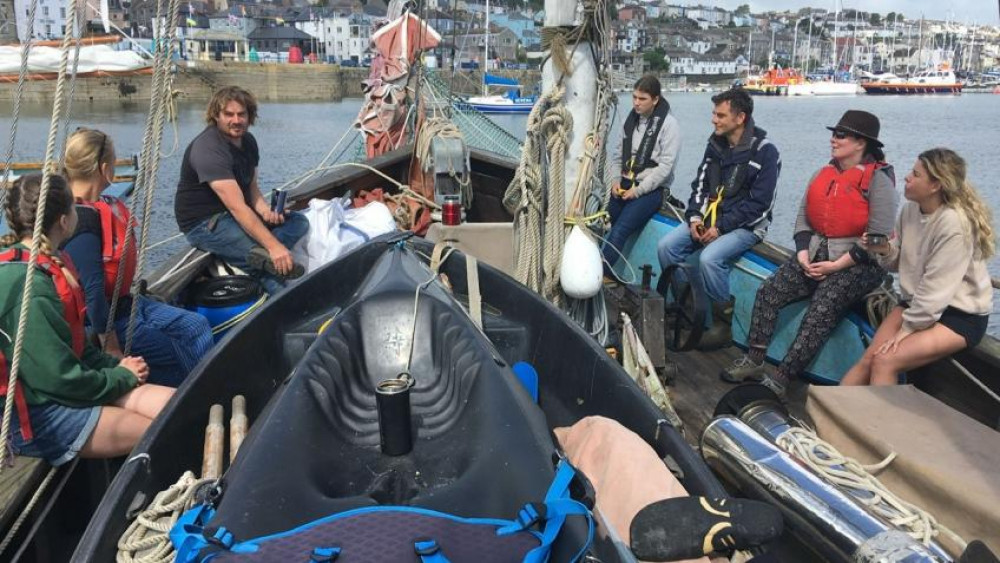 Heading out for the Ocean Cleaning for Wellbeing Project (Image: Clean Ocean Sailing)
A local charity is fundraising for an ocean cleaning project and has now been promised up to £2500 of match funding by Cornwall Council.
Clean Ocean Sailing is a Cornish voluntary group based in Penryn that aims to clean our oceans and coasts sustainably under sail while raising awareness about ocean plastics.
The team uses their sailboat Annette which is based down in Gweek and a selection of smaller boats so they can sail and paddle to remote and hard to get to places which enables them enables them to collect plastic from the shores to sort, reuse, and recycle. So far the group says they have recovered over 55 tons of marine waste.
Clean Ocean Sailing has now started fundraising for their Ocean Cleaning for Wellbeing Project which they say brings together marine conservation and positive social outreach, offering individuals from disadvantaged communities the opportunity to participate in their ocean clean-up missions.
The project has the chance to benefit both the environment and the participants involved who may not have been able to try activities like sailing, kayaking, rowing, or even swimming.
On the website, the group explained how this project can help people, they said: "Conversations about mental health provide practical tools and a greater understanding of the benefits of physical activity, time spent in nature, interpersonal relationships and having a sense of purpose along with coping skills to take away, making a lasting difference in participants lives.
"Through participation in challenging outdoor activities, and working as a team, we aim to build self-confidence and a sense of achievement. The beach cleans allow for a deeper understanding of the causes and consequences of human impact on our marine environment and the importance of preserving the marine ecosystem."
The team is looking to raise £5000 by their deadline of the 20th of June, when sharing the fundraiser on social media they said: "We've just been pledged £2500 match funded by Cornwall Council if we can reach 25% of target (£1250).
This means that the council will match whatever funding they raise up to £2500 but they have to reach a minimum of £1250 first.
You can donate here: Ocean Cleaning for Wellbeing Project
Find more information here: About COS | clean-ocean-sailing