Cornwall Council explain £1 million pay-out to Virgin Orbit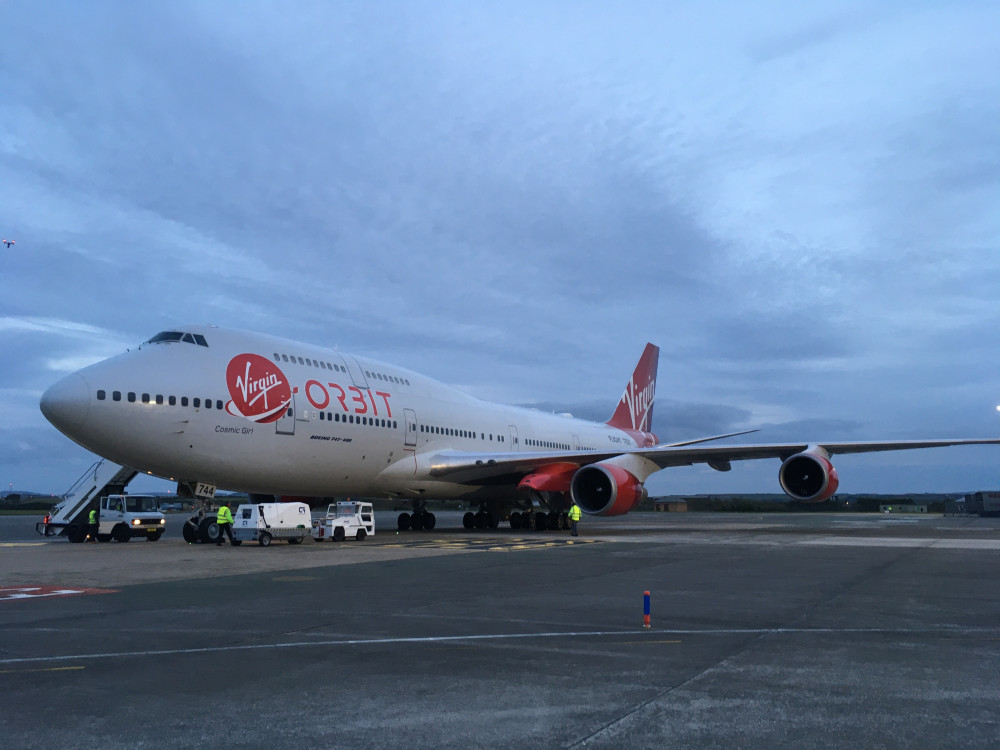 Virgin Orbit\'s Cosmic Girl arrived at Spaceport Cornwall ahead of its first launch (Image: Richard Whitehouse/LDRS)
Cornwall Council has explained why it paid Virgin Orbit more than £ 1 million last month after the company used Spaceport Cornwall for its first European launch.
Whilst Cosmic Girl successfully took off from Newquay last month the mission ended in failure due to an anomaly in the LauncherOne rocket system which would send small satellites into orbit.
Since the event, there has been speculation about how it was paid for and how much public money was spent on the launch. Last week, at a meeting of full council, Independent councillor Julian German asked Conservative Cabinet member Louis Gardner if Virgin Orbit had been paid by Cornwall Council for the launch.
Cllr Gardner, Cabinet member for the economy, was unequivocal in his response stating: "Virgin Orbit were not paid by this council to do the first launch."
However, on the council's contract register, there is a contract with Virgin Orbit worth £1,163,102. This contract, originally awarded in May 2021, actually started on January 18 this year and finishes on March 31.
The contract listing explains this "relates to Virgin Orbit UK Limited, a named core team party within the UK Space Agency Grant Funding Agreement identified to provide specialist services related to horizontal launch system handling and operations. Virgin Orbit have specialist engineering and technical knowledge related to the design, implementation and operation of the spaceport, expertise that is critical to the successful delivery of the spaceport programme".
Speaking after the meeting Cllr Gardner said: "Cllr German asked me if we paid Virgin for the launch, that answer was no and it remains no. We didn't pay for the launch.
"We do have a commercial agreement with Virgin and we pay for some things and Virgin pays for things in return. What we have paid Virgin for is assistance in establishing the licence for the Spaceport. They helped us with the licencing and helped with some of the ground operations. Those things remain in place for perpetuity."
Cllr Gardner admitted that it was a "complex" arrangement but was adamant that the council had not paid Sir Richard Branson's firm for the launch itself. He also added that whilst the contract is with Cornwall Council and paid for by the council "the vast majority of funding" came from the UK Space Agency and other Government departments.
He added: "Cornwall Council has focused its investment in the Spaceport around the operations linked with the airport and the new operations facilities which have been provided as a result."