Cornwall CAMRA present The Front with Best Pub Of The Year award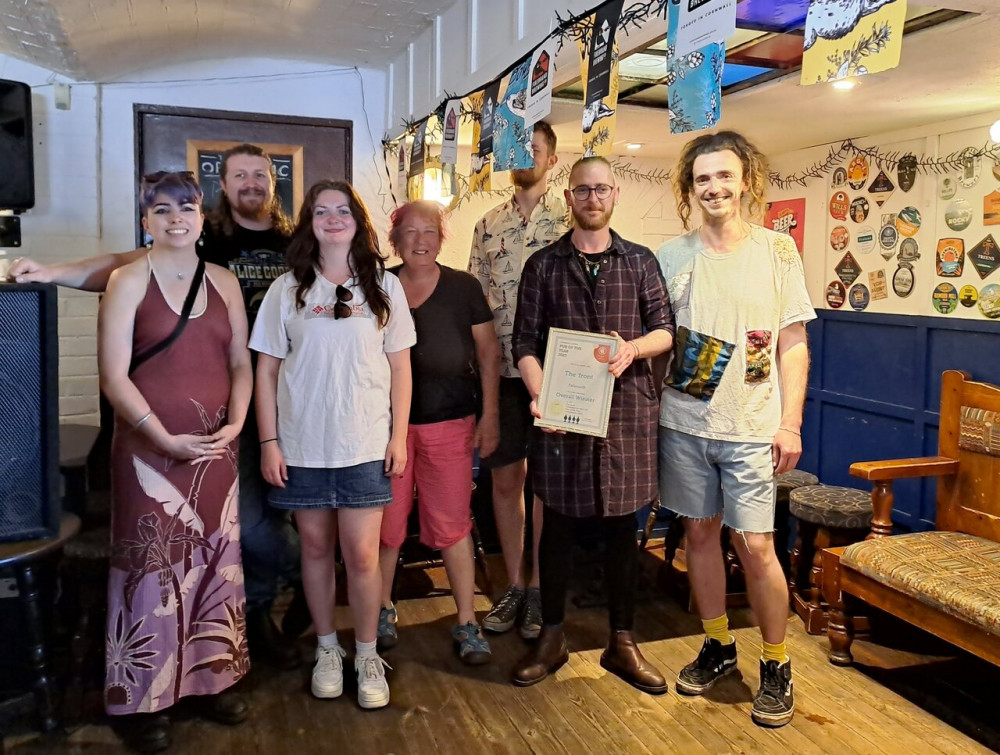 The Front team with their award (Image: Jan Curtis)
Back in April, the Kernow branch of the Campaign For Real Ale (CAMRA) announced that they had selected The Front as the Pub best in Cornwall. You can read more about why they were selected in the link.
On Saturday the 27th of May the CAMRA team turned up to present the staff at The Front with their award. There were lots of locals in attendance as well as the Kernow CAMRA chairman Vince Curtis.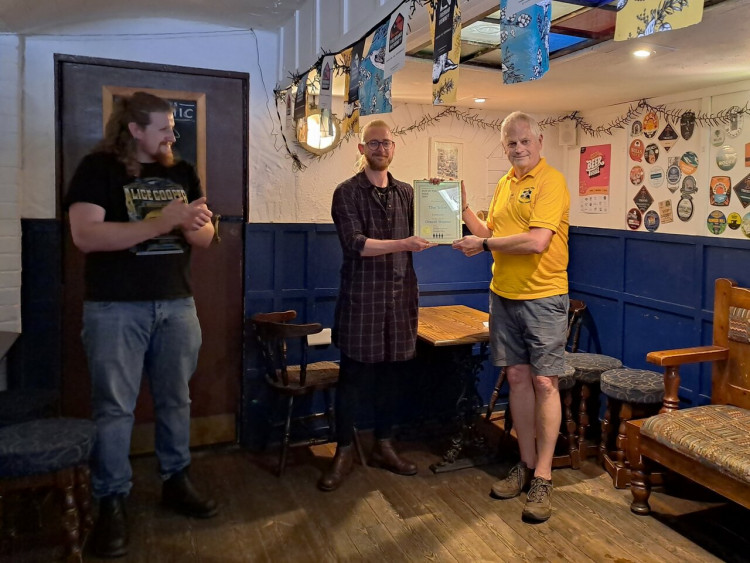 Vince Curtis handing over the award to The Front owner Max Bosley (Image: Jan Curtis)
On The CAMRA website, they explained how Vince asked those there to celebrate to think back to the pandemic when all pubs had to shut and the future of The Front was uncertain but thanks to a team of mostly local people they managed to get it back to its former glory.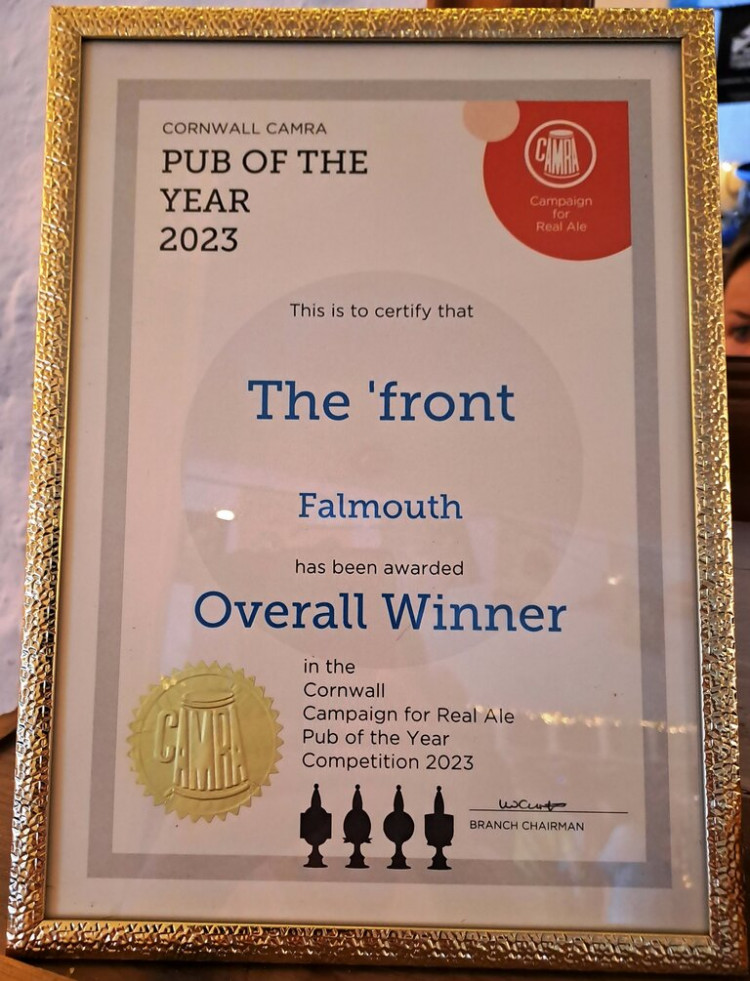 Cornwall CAMRA Best pub award (Image: Jan Curtis)
You can read about the full presentation here: Cornwall CAMRA Branch Pub of the Year 2023 (Winner)
You can also read about their presentation for the third-best pub In Peranwell: Cornwall CAMRA Branch Pub of the Year 2023 (3rd place)
New falmouth Jobs Section Launched!!
Vacancies updated hourly!!
Click here: falmouth jobs