Cornish wrestling, military vehicles, Titan the Robot - full schedule for Penryn Fair!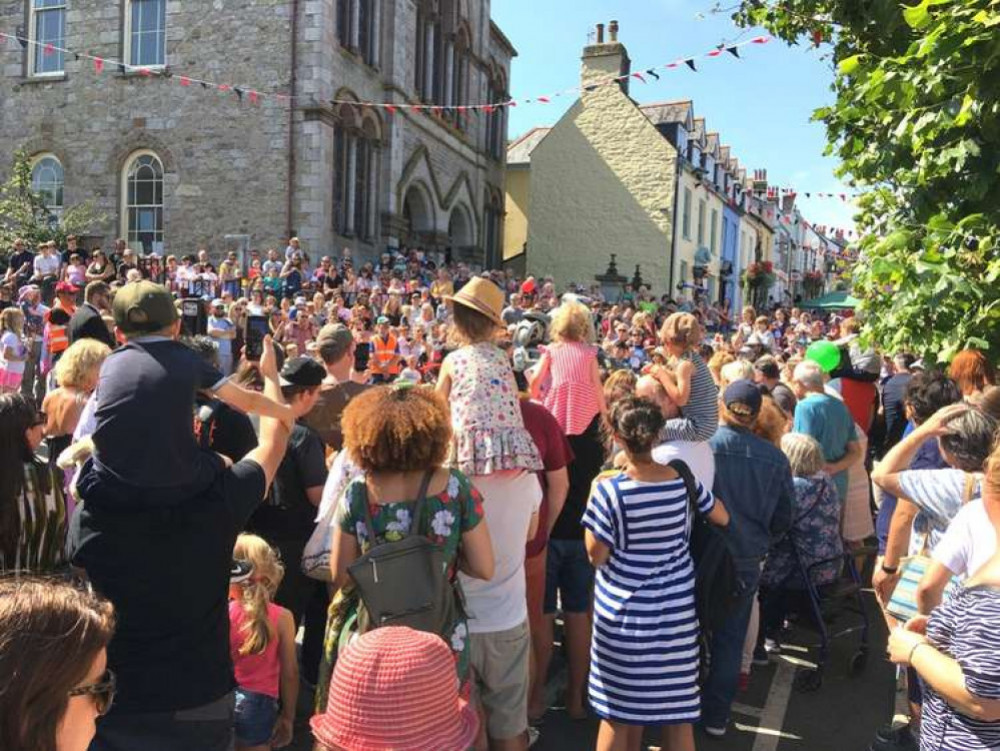 Busy day ahead at Penryn Fair Day. Credit: Penryn Town Council.
It is expected to be a busy day in Penryn tomorrow with a packed schedule for the town fair.
Saturday (27th) 1pm until 5pm there will be Cornish wrestling, exhibitions, stalls, live music, and a return for Titan the Robot.
Schedule of events
Quay Hill at 12:30pm - Prayer Book Rebellion Commemoration at Commemorative Stone with Penryn Town Mayor Cllr Julie Tucker, Town Clerk Miss Perry, The Grand Bard and other local Bards, councillors and guests.
12:50pm - Town Fair Parade assembles outside of Memorial Garden's to process to Fish Cross.
Fish Cross - Mobile Bar near the Kings 'stop for a drink'
1pm Past Mayor and current chairman of Penryn Christmas Lighting Committee Mark Snowdon opens 41st Town Fair.
1:10pm/2:30pm/4pm - Falmouth Soul Sensation.
2pm/3:20pm - Tory 'Rock n Roll' Children's Rides: Chair-o-Plane & Old Time Striker.
St Thomas Street Penryn Library 2pm - tickets available for Bingo eyes down at 2:30pm. Lots of prizes to be won.
Town Hall 10am-5pm - Penryn Camera Club's 2022 exhibition.
Penryn Museum 1pm-4pm - Volunteers on hand to answer questions about Penryn's past and present.
Masonic Hall New Street 1pm-4pm - Free refreshments, guided tours and Masonic displays.
Penryn Bowling Club - 'Give Bowling a Go' 12pm-2:30pm
Live entertainment at 9pm with Bob Seymour
Penryn Snooker Club will be open.
2pm and 4pm - Titan the Robot.
4:35pm - Penryn-Forget-Me-Not Choir.
Memorial Gardens
1pm/3pm Punch and Judy.
1:30pm/3:30pm Cornish Wrestling
Mark's Ark will be out with his exotic animals
Lower & Higher Market Street
Various stalls/children rides including the Great Giant Slide all the way from the North of England. Cornwall Guild of Weavers, Spinners and Dyers will be giving demonstrations.
Broad Street
Bumper Classic vehicles display, military vehicles, Royal British Legion bikes and electric vehicles. Including the popular MG Club.
Methodist Church
2pm-4pm Come in and see our Jubilee decorated windows and join us for a tea/coffee.
Temperance Hall
A 'Proper Tea Room' with homemade cakes available throughout the day by Penryn Federation.
The Library will be open from 1pm as an Information Centre/First Aid point/lost property/missing children point of contact.
Road closure will be in place from 10am until 5:30pm.