Penryn College students return to school to celebrate GCSE results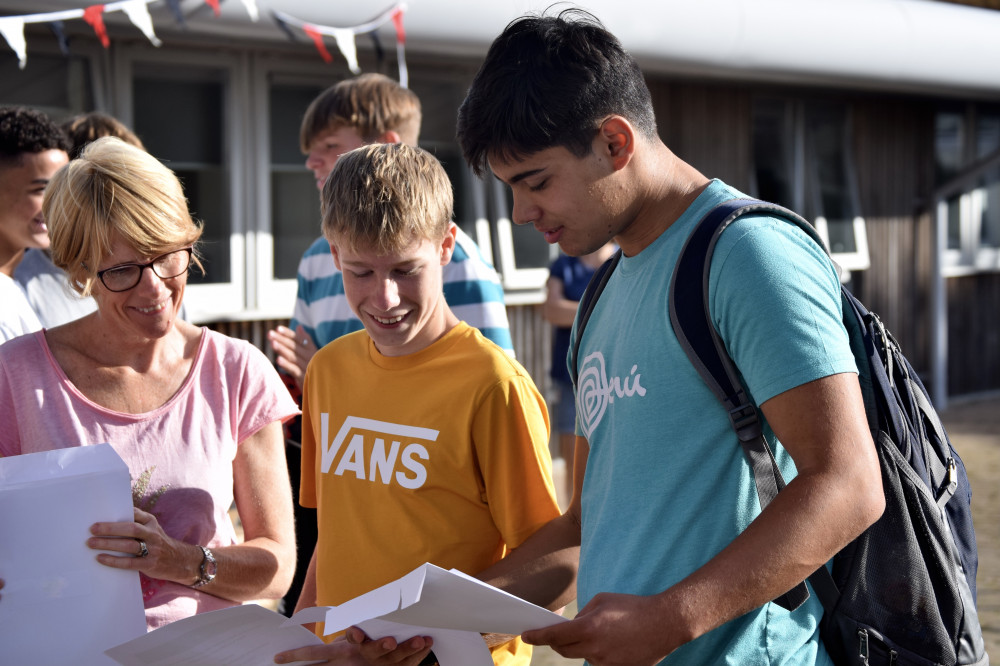 Penryn College students open their GCSE results.
Thursday morning saw Penryn College's Class of 2022 pupils reunite and celebrate their fantastic academic achievements with family members and staff, as part of a special GCSE Results Day at the school.
The eagerly anticipated, result-revealing morning arrived following a challenging summer for members of this year's group, who were the school's first set of students to sit GCSE exams since 2019.
On the day, a sense of pride in the dedication and resilience demonstrated by pupils was shared by family members, staff, and the students themselves - which produced a warm, memorable atmosphere.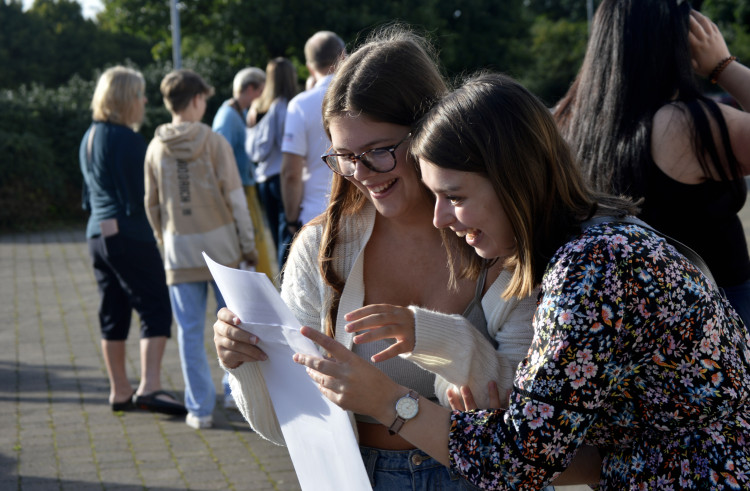 A great set of results for Penryn College students.
Nearly 23% of the grades achieved were grade 7 or above, and almost 74% were grade 4 or above. Moreover, no student left the school without at least one GCSE or BTEC qualification to their name.
A closer inspection of the statistics revealed that 101 students achieved at least one grade 9-7, and 11 pupils earned 10 or more 9-7 grades - the top GCSE grades.
Additionally, all 59 Year 10 students who sat their GCSE RE Fast Track exams passed with at least a grade 5, with 52 pupils achieving a grade 9-7, and an outstanding 25 of those earning a grade 9.
And, following a memorable morning at the school, outgoing Penryn College Headteacher, Paul Walker, and incoming Headteacher, Tamsin Schouten, said: "We are so proud of these students. They are part of one of the year groups that have been most affected by the pandemic, and to come out with these results highlights their resilience and determination to succeed.
"They have been a joy to work with and have been fantastic ambassadors for the College. In addition to these wonderful results, they have contributed so much more to the life of the school in a variety of other areas.
"We wish them every success in their future lives. They deserve it."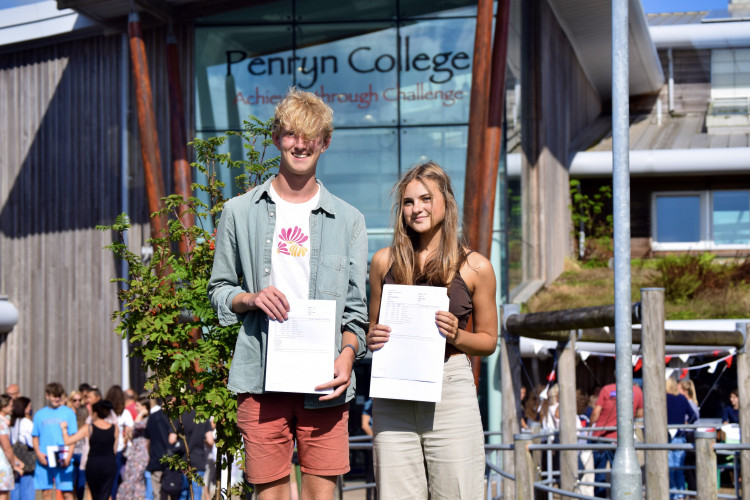 Penryn College students pick up their GCSE results.
And speaking after receiving his GCSE results, Class of 2022 Head Student, Jake Harrison, reflected on his year group's achievements and his plans for September. He said: "I'm feeling very happy about my results. It was nerve-wracking in the build-up, but I'm very happy that we were able to sit our exams because it gave us an opportunity to show all the progress, we had made in all our subjects; it gave us a chance to do as well as we could.
"In September, I'm heading off to Truro College and my current options are Music, Geography, English and Biology - a nice mix. I don't know what I'm going to do after college, but I'll see where the wind takes me."
And Jake's fellow Class of 2022 Head Student, Eithne May-Bennett, expressed her delight after receiving the results and revealed her plans for the future. She said: "I'm very happy with how I did. I got everything I wanted to get. I think everyone is generally happy with how they did, and they're really excited."
"Next month, I'm going on to Truro College to study Biology, Psychology, and Music. Then see I'll how everything goes after that."
Penryn College Governor, Mark Parsons, was also in attendance to offer students his congratulations and shared his thoughts at the end of the morning. He said: "It was wonderful to see the many smiling faces as results were revealed and students realised how all their hard work had paid off.
"I'm constantly amazed by the fortitude and determination of these young people after so much of their time has been disrupted by the pandemic. Well done one and all."