Coastguard tasked after van rolls into water in Flushing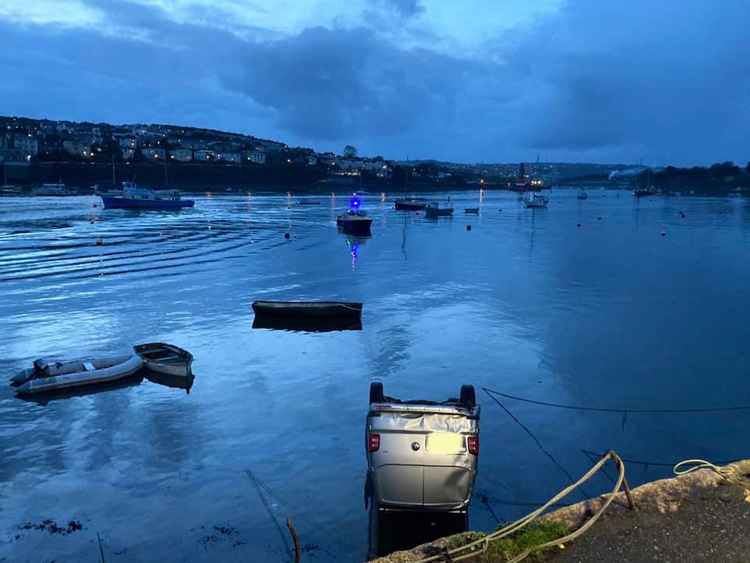 The van in the water. Credit: Falmouth Coastguard Rescue Team.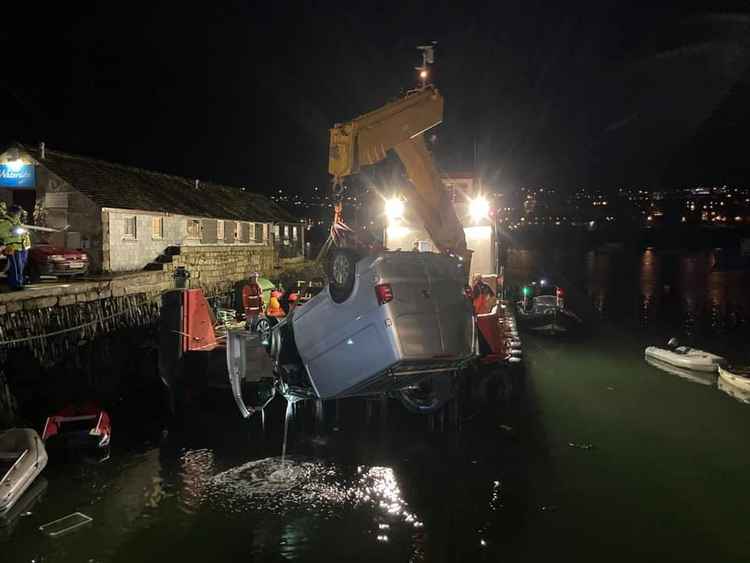 The van being lifted out of the water. Credit: Falmouth Coastguard Rescue Team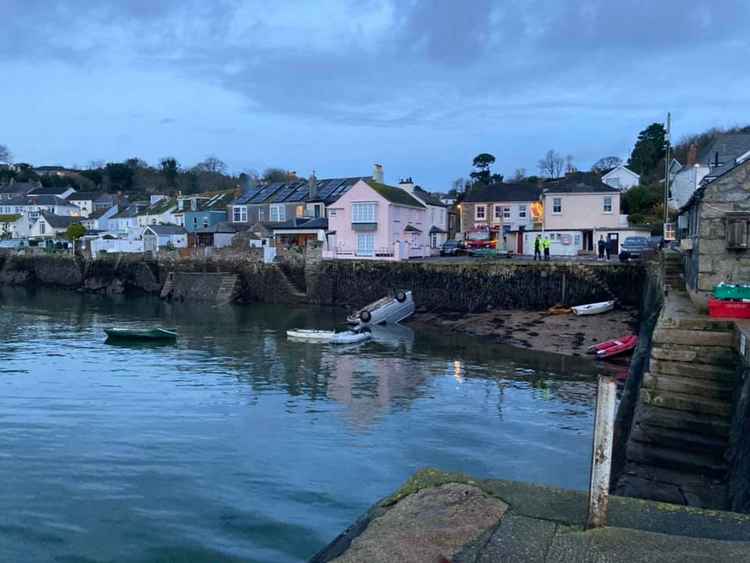 Credit: Falmouth Coastguard Rescue Team
Yesterday afternoon, the Falmouth Coastguard Rescue Team were tasked to assist in the recovery of a van from water in Flushing.
Cornwall Fire and Rescue Service and Devon & Cornwall Police were also in attendance.
At just after 3:30pm in the afternoon, it was discovered that the van had rolled off the quay onto the beach below and landed on its roof.
The driver escaped without injury.
A spokesperson for Falmouth Coastguard Rescue Team said:
"Coastguard Officers in Water Rescue gear were deployed to provide safety cover for the salvage contractors working in the water and provided scene lighting from the shore along with working with Fire crews ensuring public safety along the quayside.
"Pollution levels were monitored and there was a very small spill of fluids from the vehicle, the harbour master deployed a boom to contain any potential spill and the Environment Agency were notified as to any potential impact."
Salvage contractors were able to use a crane to load the vehicle onto their vessel and safely remove it.
Click here to see more from Falmouth Coastguard Rescue Team.
[H3] Don't forget, you can see all the latest news and join in on the conversation on our Twitter and Facebook pages. [.H2]