2022 FALMOUTH BOOK FESTIVAL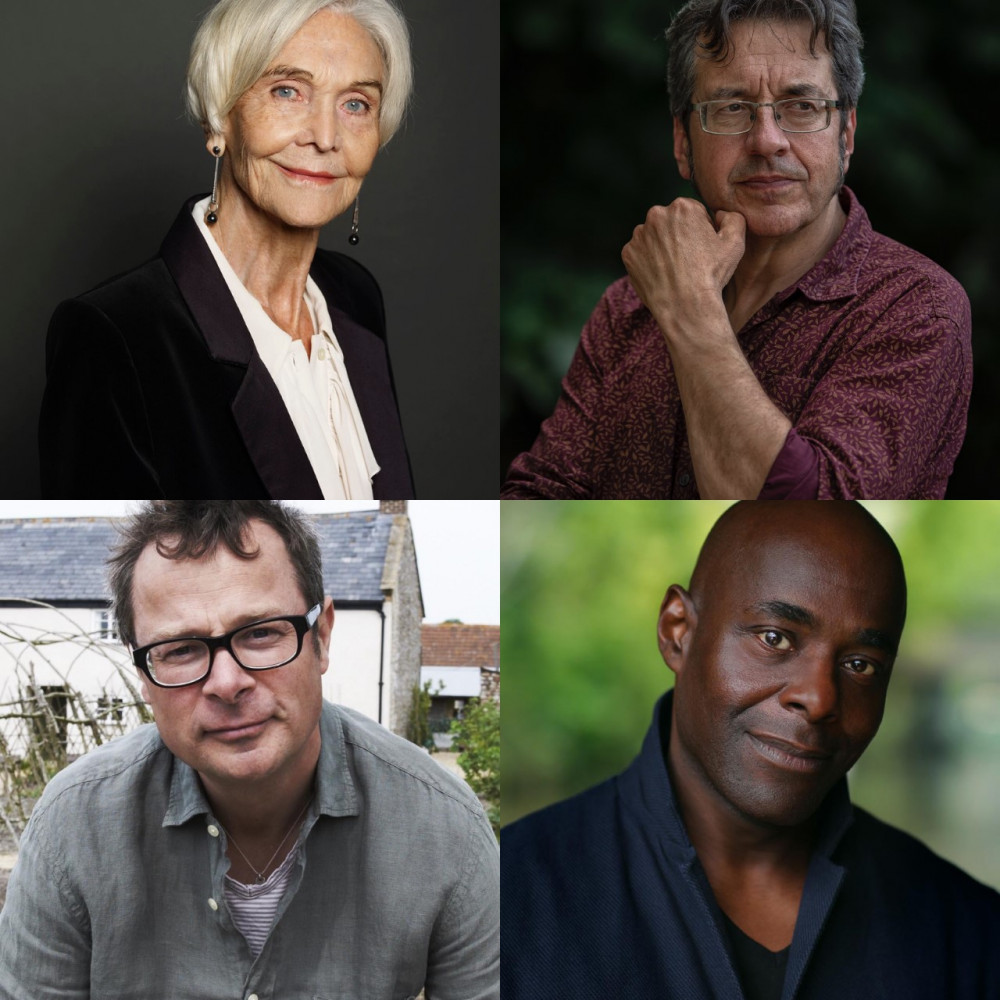 Top left Shelia Hancock, top right George Monbiot, bottom left Hugh Fearnley-Whittingstall and bottom right Patterson Joseph.
The 2020 Falmouth Book Festival is underway, so here Is a reminder of some of the biggest acts this week featuring beloved actors, celebrity chefs, internationally renowned environmentalists, and award-winning novelists:
Hugh Fearnley- Whittingstall In conversation- 7.30 pm, Tuesday 18th October -Solskinn at The Church, Killigrew Street - Tickets: £10 and £5
Campaigning food writer and cookbook author Hugh Fearnley-Whittingstall is launching his new book River Cottage: Comfort Food. He will be talking to the BBC's Jemma Woodman about the solace to be found in certain meals and the importance of changing our eating habits for the better.
Katy Hessle and Michael Bird: The Story Of Art - 7.30 pm, Wednesday 19th October at The Poly-Tickets: £8 and £5
Two of our finest art historians come together to discuss the subjectivity of the story of art. Katy Hessel's first book is The History of Art Without Men and Michael Bird's latest work is This is Tomorrow: Twentieth-century Britain and its Artists.
George Monbiot in Conversation- 6.30 pm, Thursday 20th October at The Poly - Tickets: £8 and £5
George Monbiot is one of our most significant environmental campaigners and the winner of this year's Orwell Prize for journalism. he'll be talking to Tim Smit about his new book Regenesis, the climate crisis, and the need to change the way we eat before it's too late.
Patterson Joseph in Conversation- 6.30 pm, Friday 21st October at The Poly - Tickets: £8 and £5
Celebrated actor Paterson Joseph (Vigil, The Beach, Peep Show) comes to Falmouth to talk about his utterly captivating and haunting debut novel 'The Secret Diaries of Charles Ignatius Sancho', the true tale of a great Black Briton whose story has remained hidden for over 300 years.
Shelia Hancock in conversation - 2 pm, Saturday 22nd October at the Princess Pavilion - Tickets: £10 and £5
One of Britain's best-loved actors Shelia Hancock, In her latest memoir, Old Rage, published this year, she takes a wry look at life in her ninth decade and how, despite Brexit, bereavement, diagnoses, and pandemics, she always finds reasons for joy.
For more information and the full schedule check the website: Activities (falmouthbookfestival.com)