Falmouth University students join lecturers in three-day strike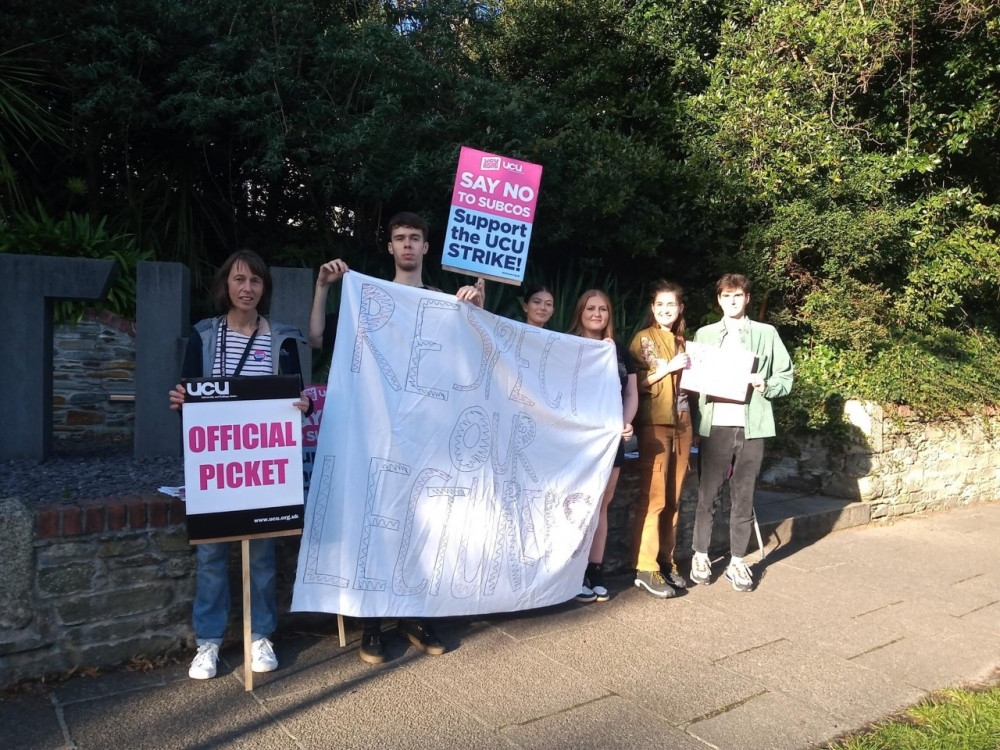 Students join lecturers in official picket outside Falmouth University campus.
Staff at Falmouth university start their second day of a planned three-day strike over the decision by the university to employ all new academic staff through a subsidiary company, Falmouth Staffing LTD (FSL).
The first day saw a big turnout at both the Falmouth and Penryn campus, lecturers were joined by their students in forming a picket line outside the Falmouth campus with many signs being made to show support such as, 'we pay tuition so that you pay pension' this is a response to the low pension rate new employees would get under the new company used by the University.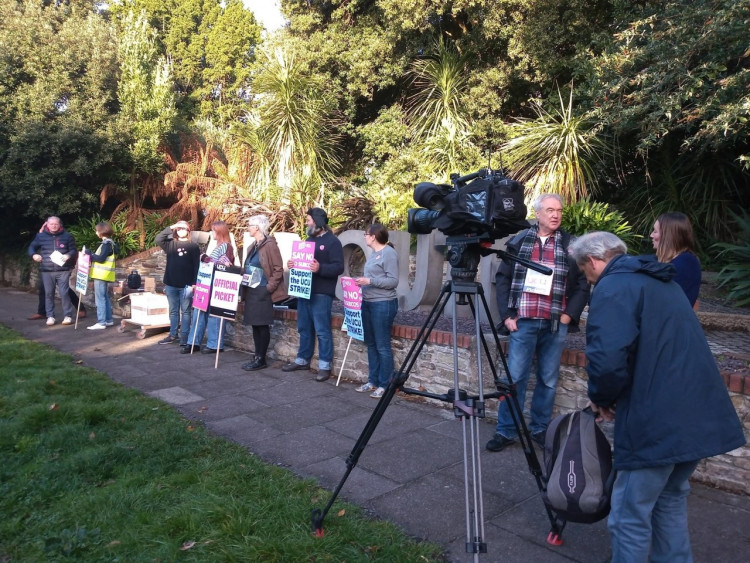 Lecturers join together in first day of strike
Dr Jo Grady the General Secretary of the university and college union was also in attendance and said the plans were, "deliberately designed to put new staff on a career trajectory in the university with worse terms and conditions and importantly not in the same pension scheme as everybody else."
Some of the lectures in attendance shared how the first day of the strike went down on social media:
It's clear as they start their second day of the strike there is no drop in support:
New falmouth Jobs Section Launched!!
Vacancies updated hourly!!
Click here: falmouth jobs