Westgarth's Barnstaple reaction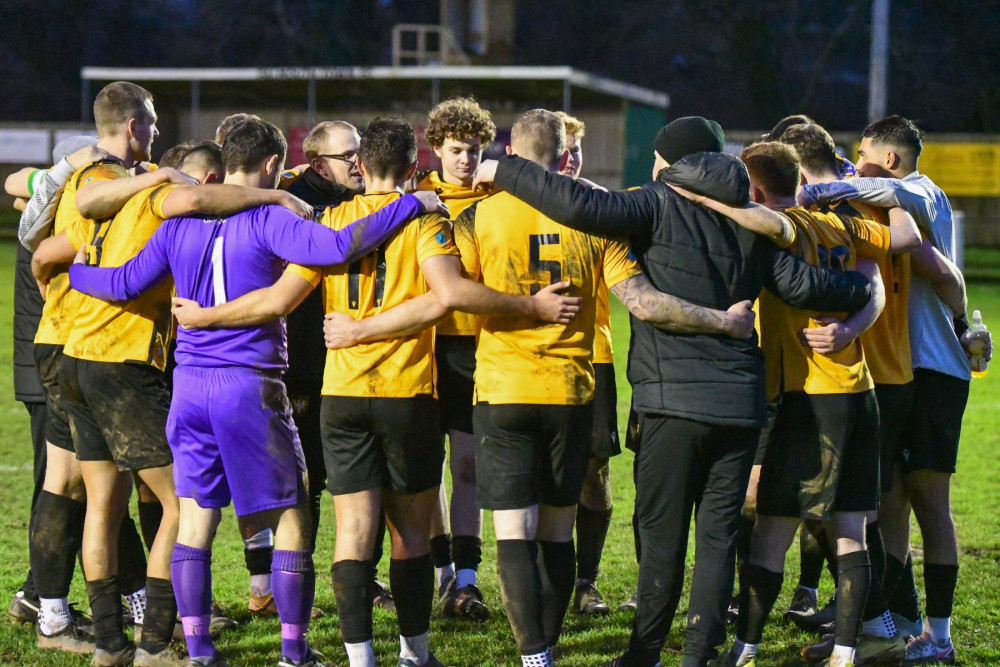 Words provided by Matt Friday - Falmouth Town
Falmouth Town manager Andrew Westgarth was in an upbeat mood following his side's 3-2 defeat at Barnstaple Town on Saturday.
Cam Hutchison's first goal for the club gave Town the lead after just 42 seconds at Mill Road, only for Tor Swann to equalise for the home side midway through the first half.
A fortuitous goal from Billy Tucker gave Barum a half-time lead before Matt Andrew's superb strike from the edge of the box effectively sealed victory, with Luke Brabyn pulling one back from close range with 15 minutes to play.
The defeat – Town's first in the league since the end of September – leaves Town in eighth spot in the Western League Premier Division table.
"You can't always be disheartened if you lose a game of football," Westgarth said. "I thought we started the game really well and got off to a great start. The first 15 minutes looked really, really good: we attacked well and had chances.
"If we had taken another one of those chances then I think it might have been a different outcome, so to be 2-1 down at half-time was a little bit disappointing, but the second half I thought was a really good half from us.
"They've hit us with a good strike to make it 3-1 and then we've made the changes and gone with two up front and got back into it. We couldn't find the third one, but overall I thought we did really well, we didn't disgrace ourselves.
"I thought we put in a good performance and Barnstaple are a tough side to beat and full credit to them. We've been on a helluva good run and haven't lost in the league since September and we didn't disgrace ourselves."
Perhaps the highlight of Town's day came less than a minute into the game, with midfielder Hutchison scoring his first goal for the club after only 42 seconds.
Hutchison, a summer signing from South West Peninsula League outfit Camelford, received the ball from Tim Nixon on the edge of the Barnstaple box and cut onto his left foot before arrowing the ball into the bottom corner.
The young midfielder has made 22 appearances in his debut campaign as a Town player but was making his first start since December 3, and Westgarth felt his maiden goal was just rewards after a solid start to life at Bickland Park.
"That must be the quickest goal of the season by a country mile!" he said. "Fair play to Cam, he's been patient and while he had a really good run earlier in the season, for a number of reasons he's just found himself out of the side [recently] with the form of the other guys.
"But credit to him, he's been really patient and had a great attitude and come back in, started and got his goal. I'm really pleased for Cam because it's difficult when you're not playing and the easy thing is to walk away or just give in. He'd only been on the bench for two or three games but it's been over a long period of time, so credit to him."
Falmouth was due to play Barnstaple again in the Les Phillips Cup tie tonight but it has been postponed due to a frozen pitch. The tie will now be played at Bickland Park next Wednesday, February 1 (kick-off at 7.45 pm).