Falmouth Town announce four new signings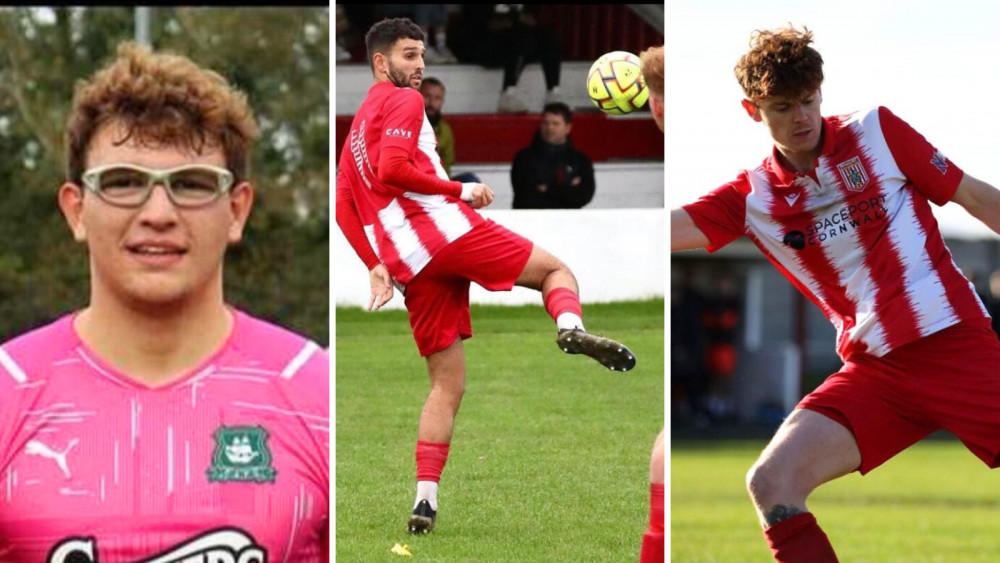 New signings (Image: Falmouth Town)
Words provided by Matt Friday - Falmouth Town
Falmouth Town have said they are pleased to announce the addition of four players ahead of the 2023/24 season.
Bradley Leivers and Jared Sims join from South West Peninsula League Premier West outfit Newquay, while Morgan Coxhead arrives from newly-promoted SWPL side Truro City reserves.
Meanwhile, forward Alex Wharton has also returned to the team following a spell at Camelford last season.
Left-sided defender Leivers was a virtual ever-present for the Peppermints last term, making 30 appearances and scoring three times as Newquay recorded a sixth-place finish.
Leivers will be a familiar face in local football circles after his three-year spell with local rivals Penryn Athletic prior to signing for Newquay in 2022.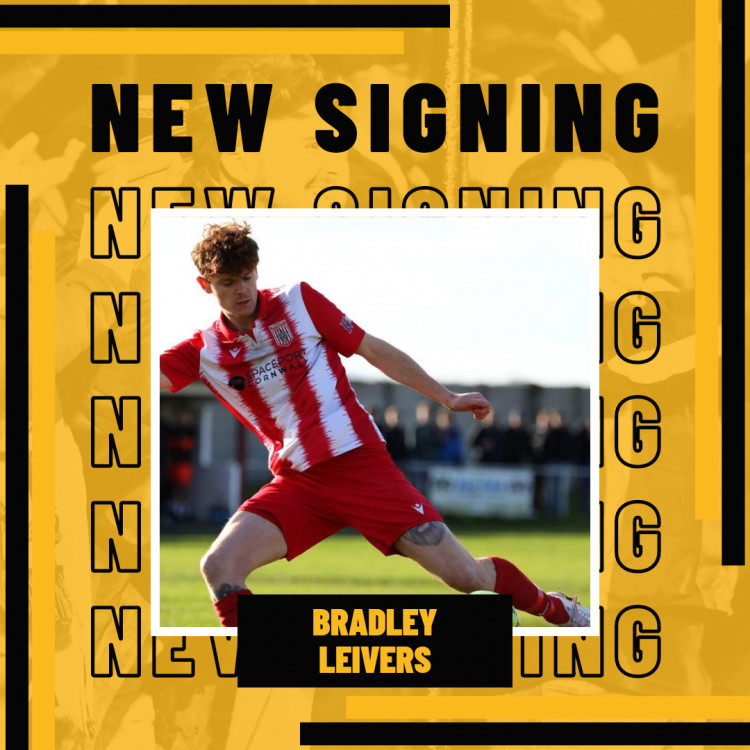 Bradley Leivers (Image: Falmouth Town)
"After going to watch a game at Bickland towards the end of the season and seeing what the club is about, the pitch and the fans – once Westy got in touch it was a no-brainer," Leivers said.
"I hope to bring in my defensive qualities alongside my attacking threat, and regarding the season ahead, I hope to help the team achieve the targets that have been set out, which of course includes improving on last season's finish."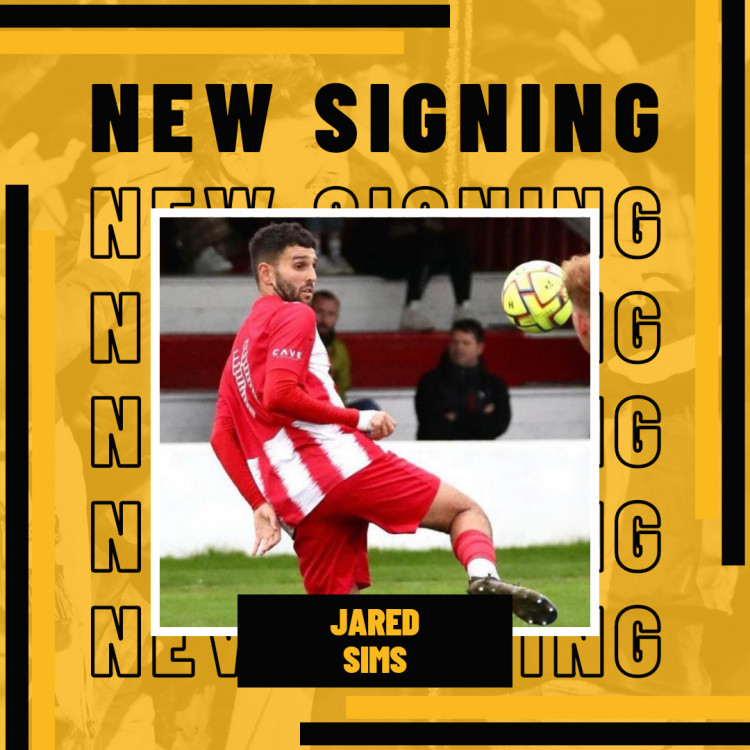 Jared Sims (Image: Falmouth Town)
Experienced forward Sims, 29, follows team-mate Leivers to Bickland Park after making 20 appearances for the Peppermints last season.
Sims began his career with Plymouth Argyle and made nine appearances for the Pilgrims in League Two between 2011 and 2013 before going on to represent the likes of Truro City, St Austell, and Mousehole.
"Seeing it from afar in the last two years, you can see the club is growing on and off the pitch," Sims said. "The ground, the pitch, everything, it's the whole package and I wanted to be part of it.
"I'd say I'm more of a technical player and I'm quite creative as well, so I try and be quite positive in my play and hopefully I can help the team score more goals and create more chances.
"Obviously, last year they did really well in their first year in the league so I think we'll look to build and improve on that and hopefully, like they have done over the years, be really competitive in the cups and have a good cup run.
"Personally, [my target] is to help be a part of that, to help improve the squad and be an asset in that area. I don't really have any personal targets or anything like that, it's more to help improve the team."
Coxhead, who celebrates his 20th birthday next week, will be another familiar face to the F-Troop after the goalkeeper made four appearances between the sticks for Town last season when deputising for Ryan Barnes.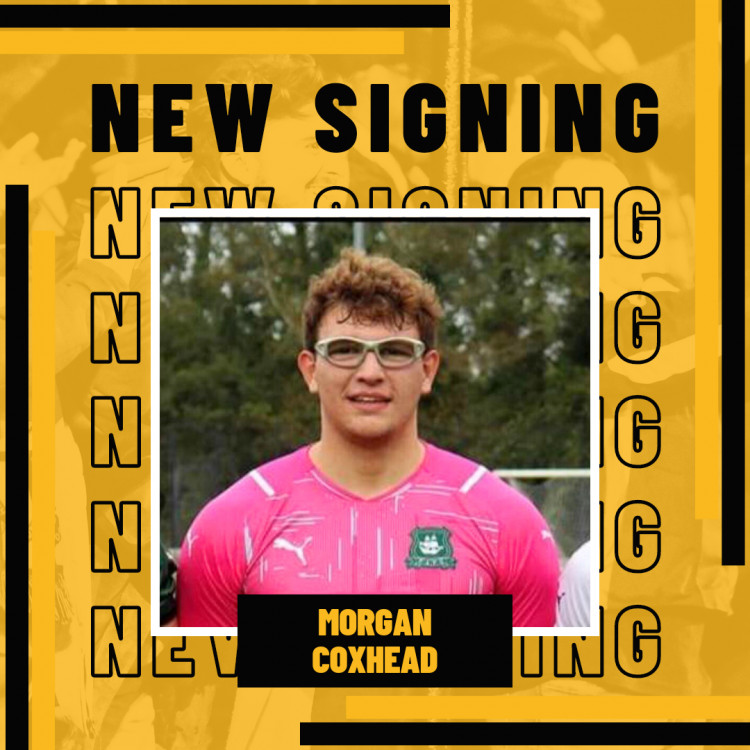 Morgan Coxhead (Image: Falmouth Town)
After making his entry into senior football with Sticker, Coxhead joined Truro City's newly-formed reserve side in 2021 and made 58 appearances in two seasons, with 25 of those coming last term as the White Tigers clinched the St Piran League West title.
"I want to test myself and challenge myself in the highest league I possibly can and at the moment Falmouth Town is definitely the way to go," Coxhead said.
"When I did come and play [last season] I absolutely loved it. I got on with all the lads and Westy and it's a new challenge for me to play at that standard.
"I'm a commanding 'keeper and not really afraid of anything. I like to learn new things from different players who have played at that level before, so I'm looking forward to learning off them and improving my game.
"[This season] I'm hoping just to improve and help the team out and see where we can place in the league, hopefully quite high up."
First-team manager Andrew Westgarth was delighted to bring some new faces into his squad so early in the summer, and was pleased to add further depth to his side.
"Having [Morgan] for those four games last year showed the quality that he's got and that he's more than capable of stepping in and filling Barnesy's shoes," he said. "He was a great asset for us last year and really helped us out, and at a young age hopefully we can get a good few years out of him.
"I'm really excited to get him on board. It's always difficult to replace goalkeepers but I think it's a perfect fit for both of us.
"I'm delighted to finally get [Bradley] over the line, and it's the same with Jared actually, he's definitely been a long-time target and a player that I admire and would like to have got before.
"Timing-wise, it's perfect for us. We've had a really good first year in the Western League and we want to kick on and I think anyone that watched us last year would agree that on our day when we've got everybody there we were more than a match for anyone.
"But where we've come unstuck is with how demanding the Western League is, the squad is vital because when we fell short with the numbers it cost us, so getting those two in is valuable."
Meanwhile, forward Wharton has also returned to the club after spending the second half of last season with SWPL side Camelford.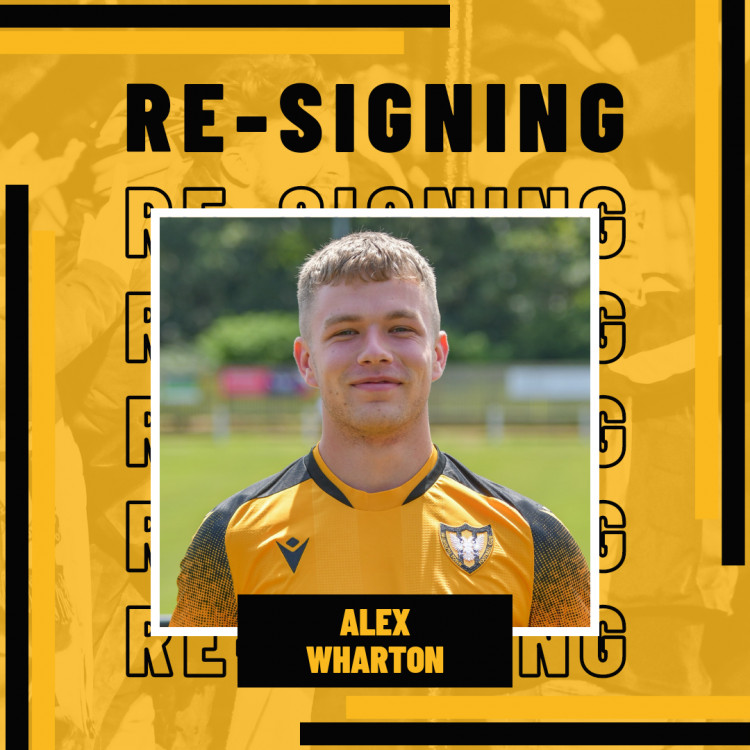 Alex Wharton (Image: Falmouth Town)
Wharton made 16 appearances for the first team last term before joining the Camels in December, scoring five goals in nine games for the Trefrew Park outfit before returning to Town for their final game of the season at home to Street.
"Timing-wise, when Alex left he wanted to go out and play 90 minutes week-in, week-out, and it's something that at Falmouth you can't guarantee anybody," Westgarth said. "But when Alex left I think Jack Bray-Evans left about four games after, so he could have played a lot more.
"But it's great for Alex that he went back to Camelford to get some football in, score a lot of goals and get his fitness back. It's great to get him back and he's another welcome addition."
New falmouth Jobs Section Launched!!
Vacancies updated hourly!!
Click here: falmouth jobs