Gyllyngvase Surf Life Saving Club has its first World Champion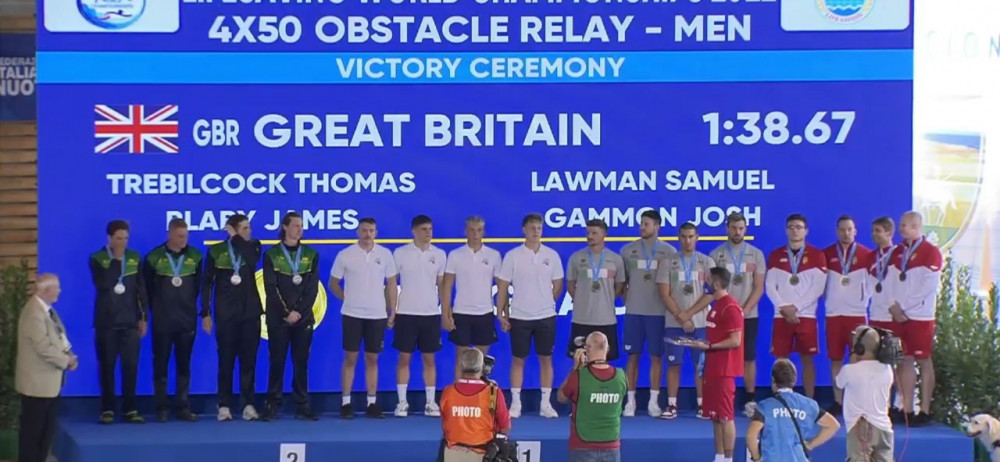 Gold for Thomas Trebilcock and his teammates
Thomas Trebilcock from Gyllyngvase Surf Lifesaving Club, based in Falmouth was selected to represent Great Britain at the Lifesaving World Championships, held in Riccione Italy between 27 September to 2 October.
Alongside his teammates Josh Gammon, Sam Lawman, and James Blaby in the 4 x 50m obstacle relay, they became World Champions, in a new British record time, in a very exciting race just ahead of the Australians, with the Italians and Hungarians tied for third. This is the very first pool-based event in which a GB relay team has ever won a world title.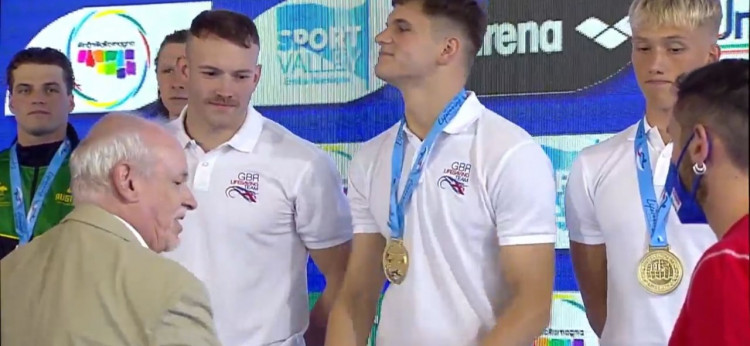 Thosmas Trebilcock( centre) collects his gold medal with his team mates
Thomas was clearly upbeat after a big effort from him and the team, "What a World Champs. What a team. We rallied together to make history for GB and I cannot believe what we did. World Champions in the 4 x 50m obstacle relay and some other great results in the pool."
"On the beach, we managed an agonising 4th in the Taplin relay, and I managed another agonising 4th place in the swim, which is tough to swallow because of falling over at the start, and if it weren't for that who knows what would've happened." Thomas added.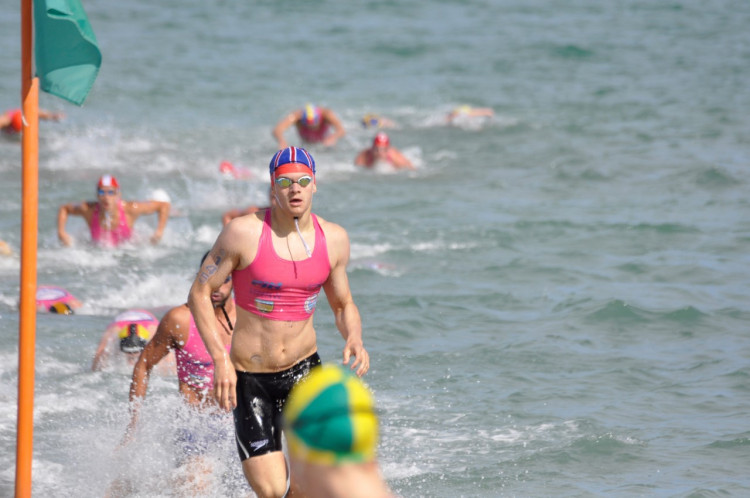 Thomas Trebilcock at the Life Saving World Championships
Thomas previously attended Falmouth School, before attending Plymouth College for sixth form, where he trained with Plymouth Leander Swimming Club. Thomas is part of the Swim England National Youth Team and has achieved success at British Swimming National Championships previously. He has just started to study Sports and Exercise Science at Swansea University and is part of their High-Performance Swimming Programme, but when at home in Falmouth, he can be found training off Gyllyngvase Beach or helping in coaching the Sandhoppers at the Club.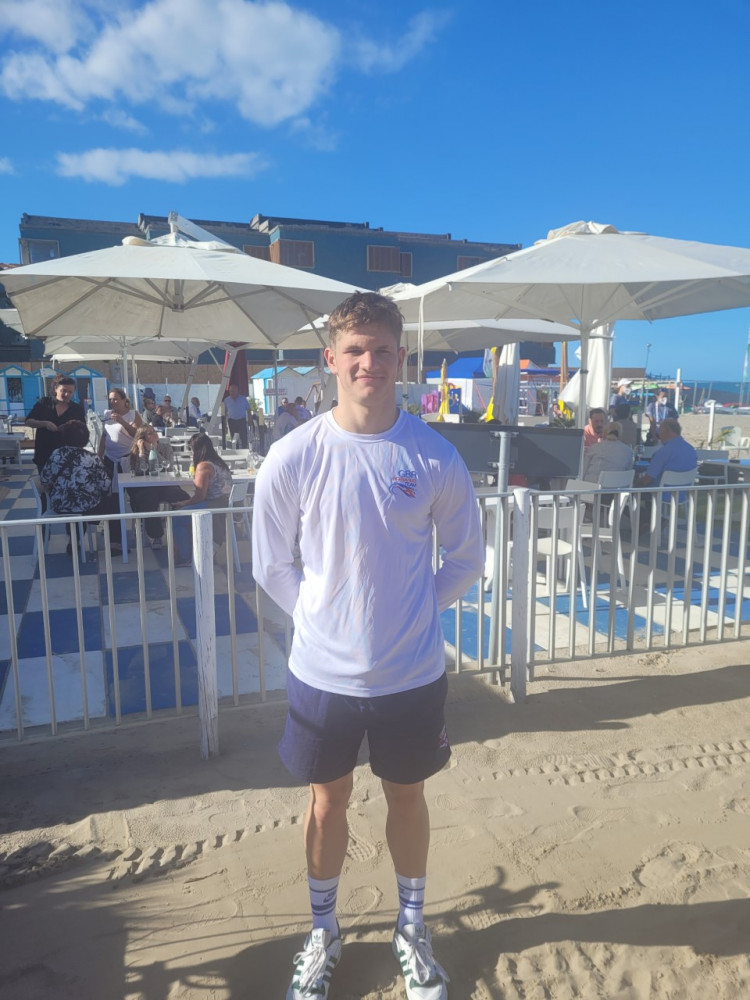 Thomas Trebilcock in Team GB kit