Valuable experience for Falmouth Community youngsters after match at Bickland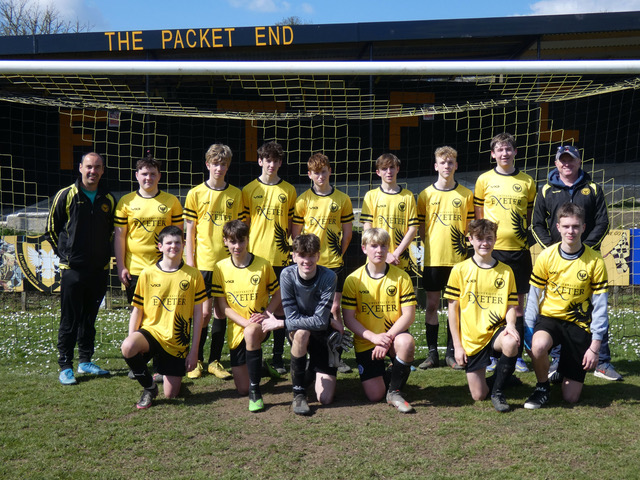 Valuable experience for the young Kestrels side.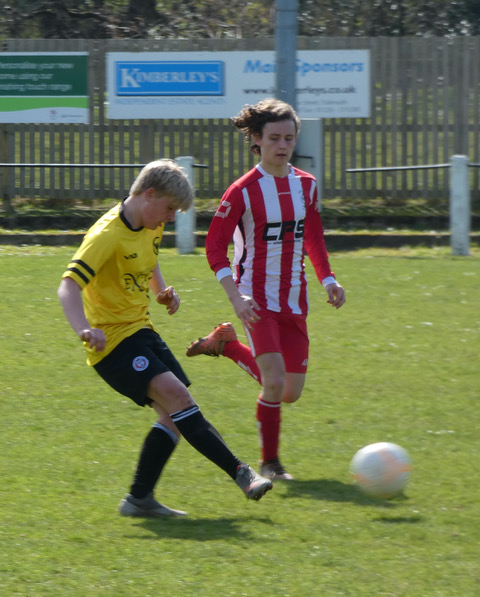 A battling performance from Kestrels at Bickland.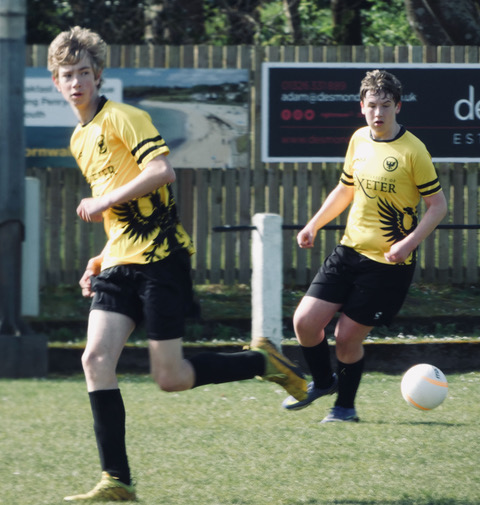 A battling performance from Kestrels at Bickland.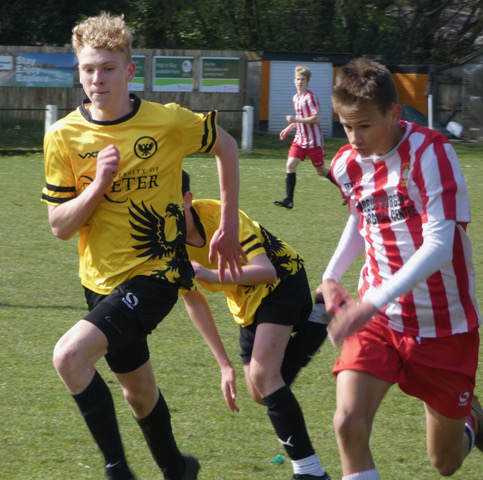 A battling performance from Kestrels at Bickland.
An exciting occasion for the young team of Falmouth Community Youth Kestrels after their recent fixture at Bickland Park - the home of Falmouth Town FC.
Although the team was beaten by Probus - they didn't stop battling and eventually got a consolation goal in the last 20 minutes. The goal was celebrated passionately by the parents who turned out in force to cheer on the boys.
This was the final season for the players with Falmouth Community before they make the step into adult football.
Kestrels manager Martin Snell told Nub News:
"Their attitude is always very good. They thoroughly enjoyed playing here (Bickland) even with the disappointment of losing. The opportunity to play out here with people supporting them is great. Thanks to Falmouth Town for allowing them to play on this pitch"
Martin told us about the highlights of coaching the group, he added:
"I have loved seeing the team dynamic continue to grow. They aren't top of the table but they all enjoy each other's company. They all work for each other. We have seen other teams that are technically better than us but they are falling out all the time in matches with each other. Our team looks after and supports each other."
Kestrel players Eli and Harry spoke to Nub News after the match, adding:
"Great experience for us on a lovely pitch. Just a shame we couldn't get the result."
New falmouth Jobs Section Launched!!
Vacancies updated hourly!!
Click here: falmouth jobs