Former Falmouth Rugby players shine bright with Premiership Cup win and Grand Slam victory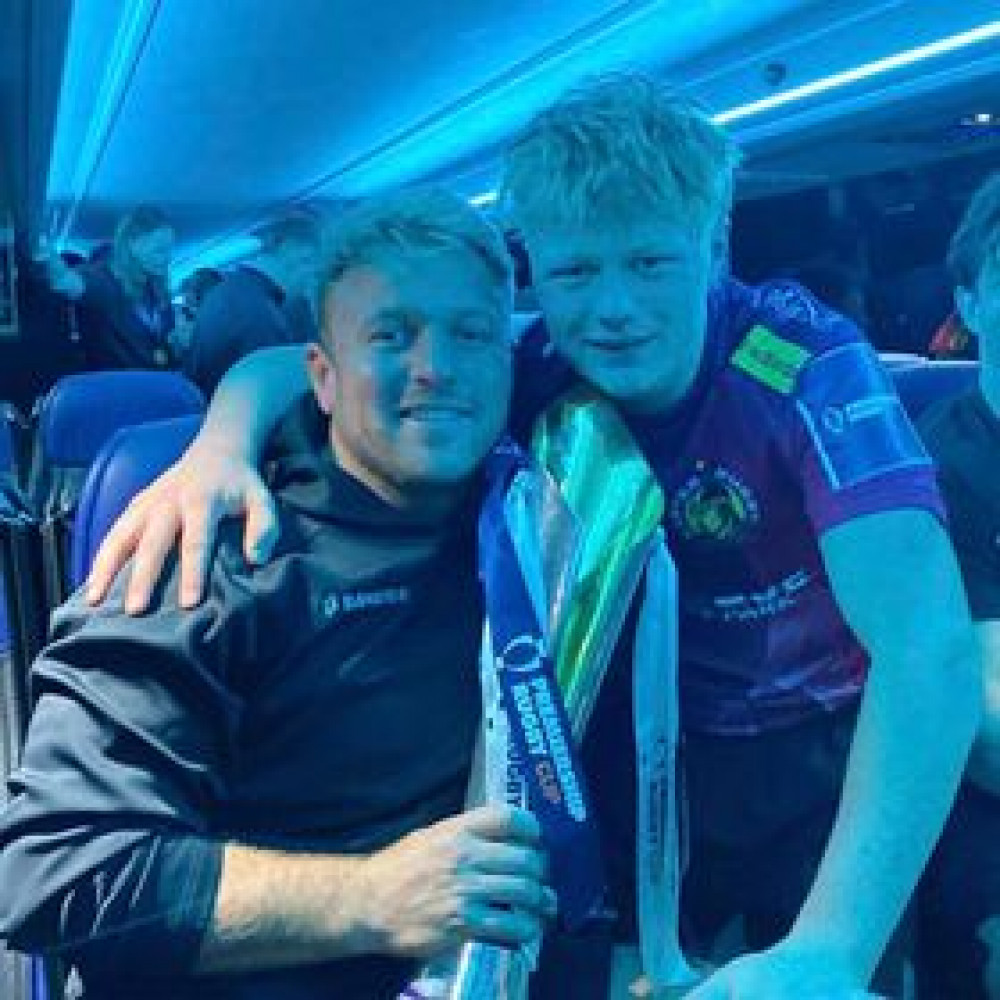 Jack Innard (Left) and Will Becconsall celebrating with the trophy.
Two Falmouth academy players have won The Premiership Rugby Cup on the same weekend a former first-team player was part of Ireland's grand slam winning squad.
On Sunday the 19th of March Exeter Chiefs defeated London Irish in extra time of the Premiership Rugby Cup.
Two of the squad members involved in the victory were former Falmouth Rugby academy players, Jack Innard who captained the Chiefs to victory and Will Becconsall who came off the bench for Exeter.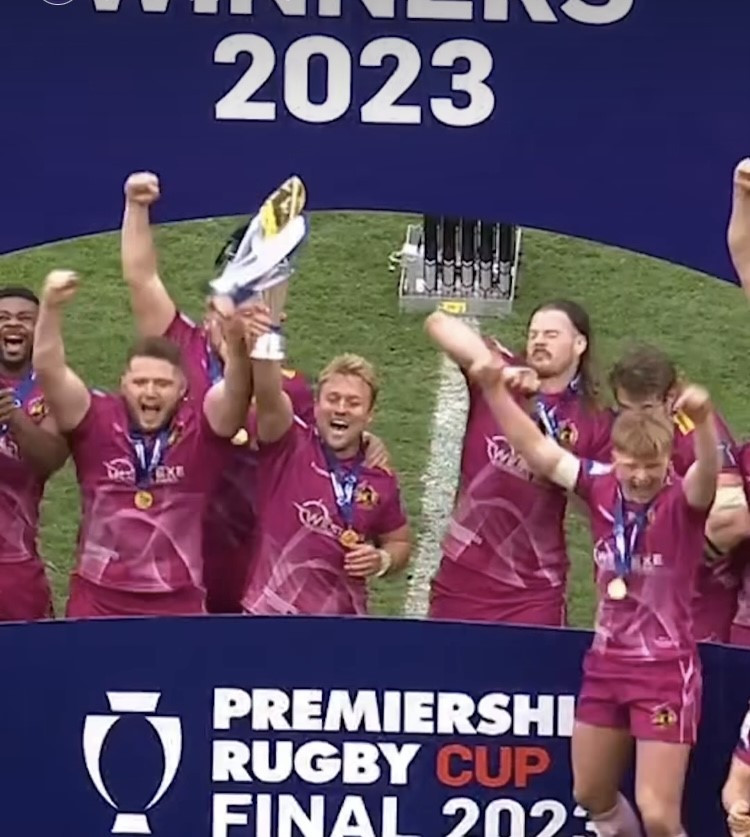 Jack Innard lifts the trophy and Will Becconsall celebrates on the right (Screenshot from Premiership Rugby)
Jack had played for Falmouth's under-16 team back in 2010, he then moved on to Truro where he was also attending college. That led to Jack becoming part of the Exeter Chiefs Academy system.
He had spells at Launceston, Cornish Pirates, and Plymouth Albion before returning to the Chiefs and leading them to glory at 27 yrs old.
Will started playing rugby at the age of six for Falmouth Rugby Club and played for a number of age groups including the colts. Like Jack, Will then attended Truro College and became a part of the Exeter Chiefs Academy, and now only aged 20 he has helped Exeter win the cup.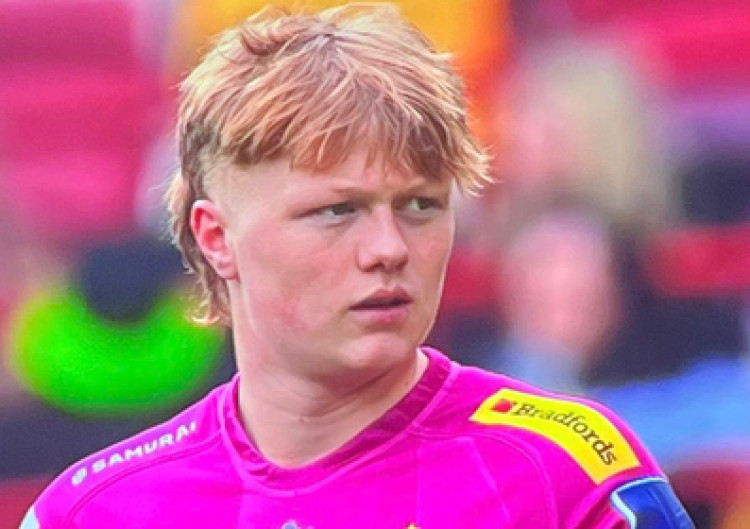 Shot of will on the TV (Image: Danny Trick)
Will comes from a line of rugby players; his grandfather was part of Falmouth's 70s glory team, and his father was also part of the league and cup-winning double side in 2003. He is also the nephew of former Leicester Tigers, Rugby Lions, Moseley, and Penzance-Newlyn scrum-half, Garry Becconsall.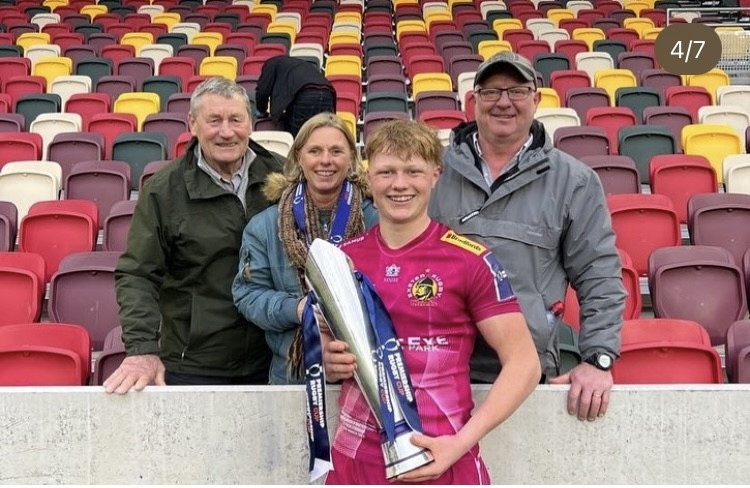 Will with his family including dad and grandad (Image: Will's instagram)
I managed to speak to Will to hear what it was like playing in such a big occasion at such a young age, Will said: "The feeling is one I've never had before, I tried my best to act like it was another game but still in the back of your mind you're thinking this a win to go home with a trophy or lose and go home as second place.
"The team was set on winning and we became a tight group from the Bristol game so we had each other's back with one aim in mind. Playing in their back garden was tough but we had a lot of Chiefs supporters there in high spirits and lots of the squad coming up to cheer on all the boys playing. I remember some of the older boys saying to enjoy the game as it doesn't come around often playing in a final."
I also got the chance to ask Will if he had any special memories of Falmouth, Will said: "Lots of special moments from Falmouth with lots of special people. One being Graham Whitmore who gave me my first chance in the first team, It was a tough day for the boys at Kingsbridge away as it always is but it's one I won't forget.
"Probably the main person for me at Falmouth is my father. Being my coach right the way through my time at Falmouth, whether it was colts or under 6s my dad was my coach with my mum being the physio with her magic water for any bumps or bruises my teammates had. Also, we had my Bampa and Uncle David (Benjy Thomas) that would help out with training. They have definitely helped in making me the player that I am today soi want to say to all of them and everyone at Falmouth a massive thank you."
The day before the Premiership Cup win a player called Bundee Aki was part of an Ireland squad that won the country's fourth-ever grand slam in the six nations. He had played for the colts and Falmouth's first team. Aki was even part of a Falmouth team that beat rivals Penryn back in 2007 in one of the annual boxing day clashes.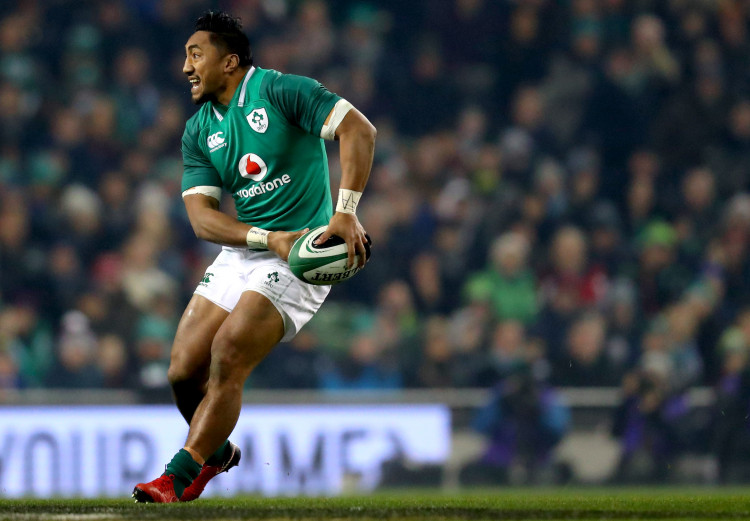 Bundee Aki (Image: Rugbyworld.com)
After learning about the success of the three former Falmouth lads I got in touch with Danny Trick former player as well as club brand and social ambassador to learn more about the club's history of high-level players.
Danny was keen to talk about the club's history and said: "We have had two England internationals from the past that have also played at Lansdowne road where Bundee Aki won the grand slam.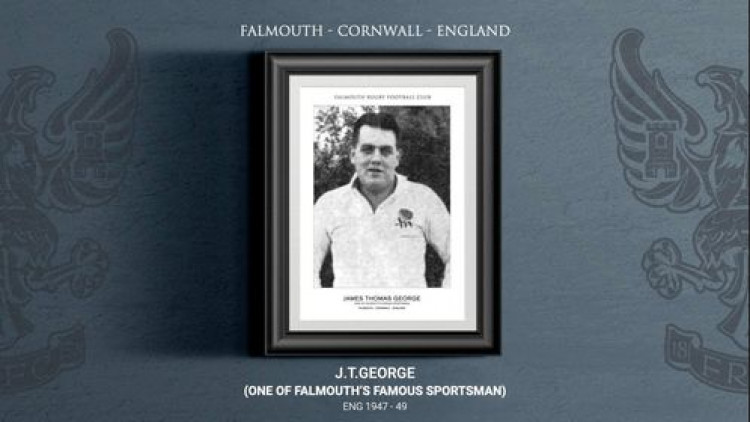 J. T. George (Image: Falmouth Rugby)
"J. T. George whose last cap for England was against Ireland at Lansdowne Rd 1949, And Edward John Jackett was in an England XV that played Ireland at Lansdowne Road, Dublin on 9th February 1907.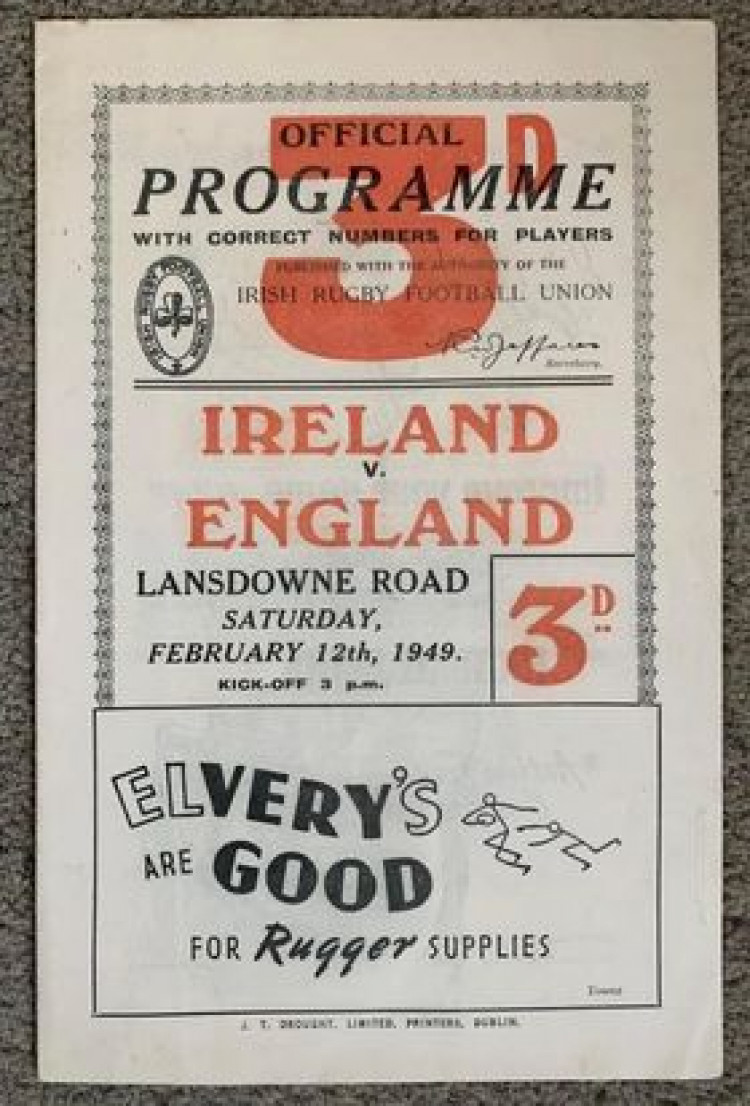 The match programme for the game J. T. George played in (Image: Falmouth Rugby)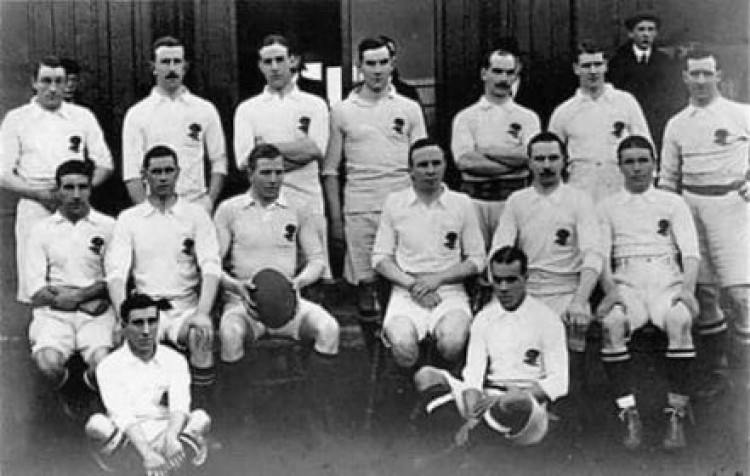 England XV 1907 Seated first left Edward John Jackett (Falmouth Rugby)
"Both John Jackett and Bundee Aki are Falmouth's only British lions' players.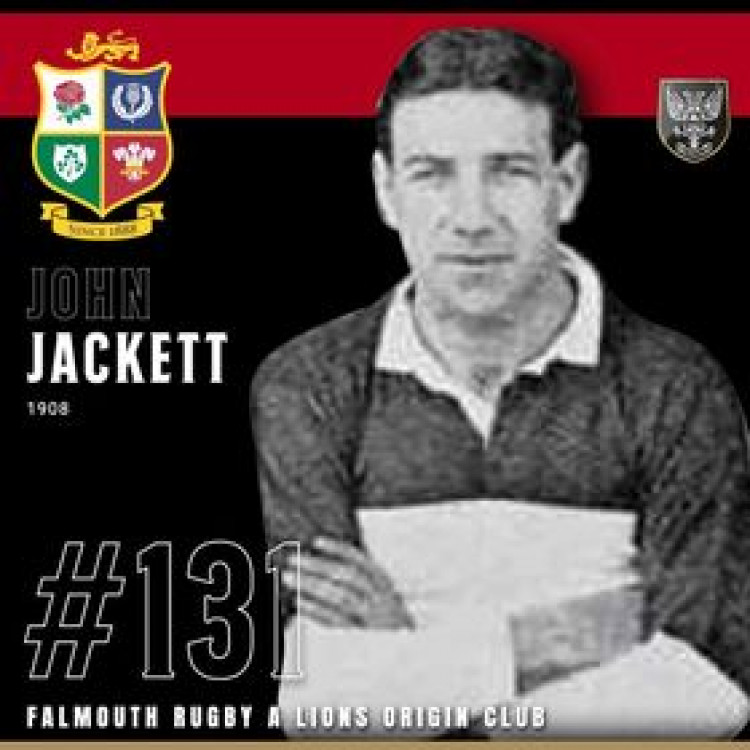 John Jackett British Lions and Falmouth Rugby player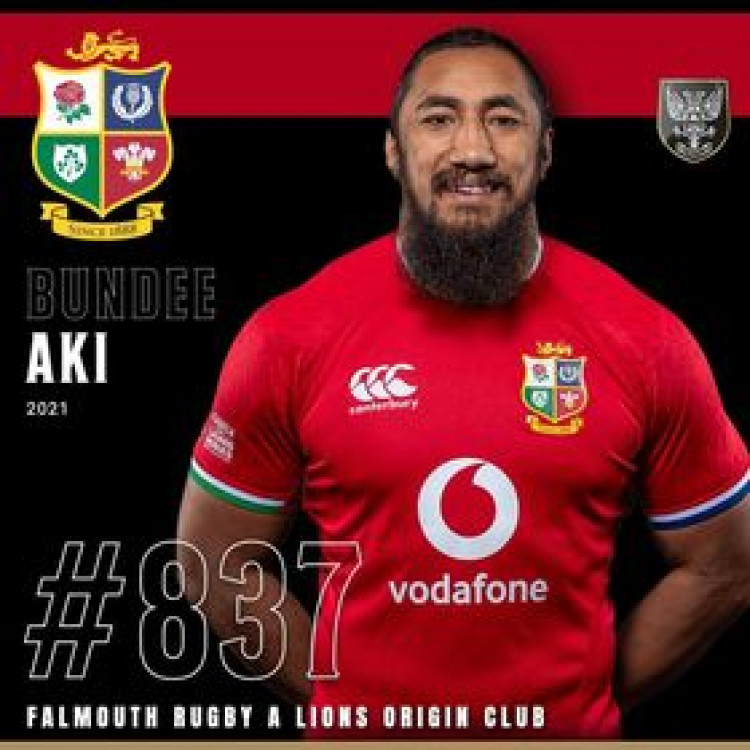 Bundee Aki is Falmouth's second Lions player
"Falmouth's Jim George was also a Barbarian player in 1947, before playing in the 5 nations in 1949. The game ended Ireland 14–5 England in Dublin."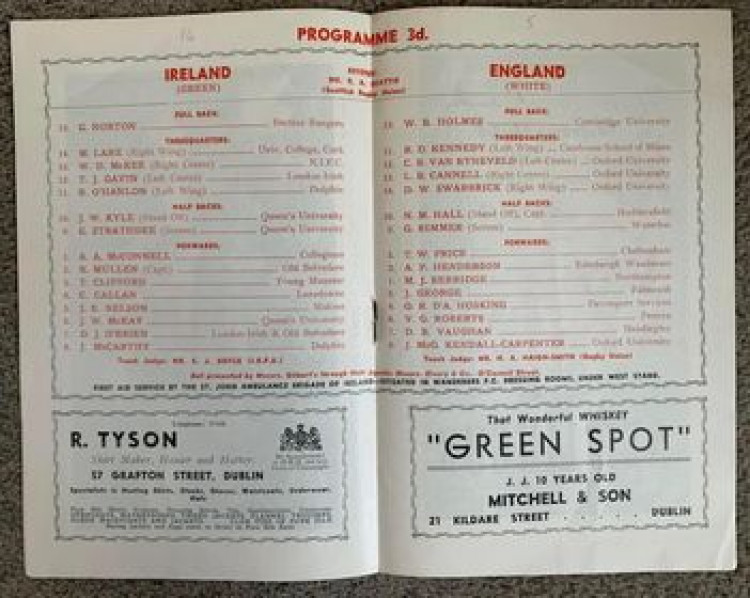 The match featured Falmouth's Jim Thomas George