Falmouth Town embrace mental wellbeing support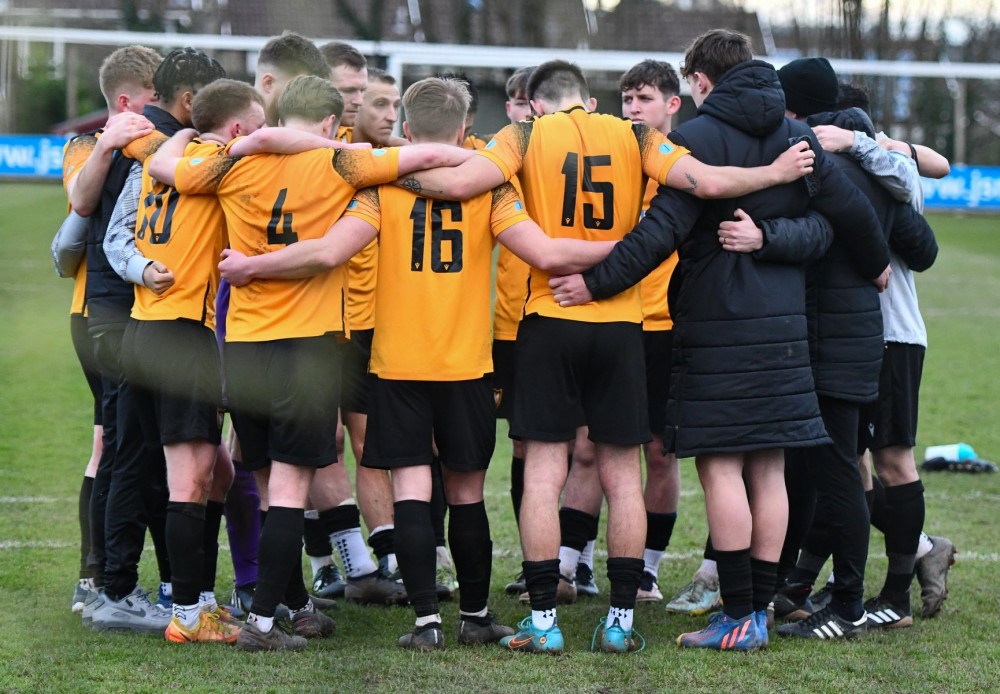 Falmouth Town has been supporting its players and staff mental well being.
Words provided by Matt Friday - Falmouth Town
For many years, mental health and well-being has been considered a taboo subject within society, especially within the traditionally masculine arena of football.
But nowadays, attitudes to mental health appear to be changing for the better, and that is very much the case at Falmouth Town, who have recognised the benefits that a positive mindset can bring both off the pitch and on it.
Since the beginning of December, local life coach Brian Tregunna, an experienced coach and therapist, has been working with players and staff at the club.
After initially putting on a couple of workshops with members of the Town squad, he is now also offering one-to-one sessions for those within the club that want to focus on whatever subjects relevant to them.
Based in Budock Water, Cornwall-born Brian has been running Tregunna Life Coaching after returning to the Duchy roughly seven years ago.
Through a range of performance coaching and mental health qualifications, Brian helps people to recognise their personal strengths, improve their self-confidence, face up to challenges, and achieve the outcomes they want.
After hosting a mental well-being event for men at Bickland Park last year, an official at the club mentioned to Brian that there may be a few within the club that would benefit from some time. As a result, he met with first-team coach Andrew Westgarth about getting involved.
"I wasn't sure how he would be about it," Brian said, "but he's actually very progressive in his outlook and immediately saw the potential benefits… and that's when we agreed to meet with the players."
"Before Brian got involved with the club, his area of expertise wasn't something I had ever considered or given much thought about," Westgarth added.
"After our first chats, initially I thought it would be great to get Brian in to just help anyone who was struggling with life, not just football which in itself would have been great, but I soon realised there was a lot more to it.
"I've really enjoyed and benefitted from it, not just the group workshops but the one-on-one sessions. Brian has been a great medium between myself, the players, and areas we as a group would like to improve on.
"Like anything new it always takes time but I feel having Brian at the club can only benefit us as we strive to keep moving forward on and off the field."
For his first group session with the team, Brian delivered an initial workshop about how the mind works and what mental well-being is all about, with his second session relating more to team development and how the players interact with each other.
Coaching sessions tend to focus on mental well-being but can also centre on a range of other life skills such as motivation or self-confidence, as well as things in people's personal lives or issues relating to football.
"I must say, I'm very impressed with the whole culture at the club," Brian said. "It's very sound leadership at the top with the directors who want to take the club forward in a sensible way. The fanbase is really brilliant and people have their heart and soul in the club.
"I didn't know what to expect with the players. They range from [ages] 18 to mid-30s and they're all very respectful and sensible young men.
"There's quite a strong team bond there already, I would say, but they do recognise that they could make it even stronger and that then would hopefully translate into performance on the pitch."
Following a very positive first couple of months, Brian intends to be involved with the club for the long term, so much so that he is now involved with Westgarth and the rest of the club in planning the team's pre-season programme ahead of the 2023/24 campaign.
While this work is naturally geared towards the team's football performance, Brian was keen to stress that the holistic approach of life coaching can benefit many other aspects of life.
"For anybody that's perhaps distracted with anxiety or negative emotions outside of the club, it is going to impact their performance on the pitch for sure," he said.
"But similarly if we could help them be in a really good place through the football club, then it's going to impact on their personal life.
"They're going to be much stronger in their day jobs and with their families and friends and as role models for their children.
"I'm confident that if we all keep contributing the way we are then the club can go from strength to strength and the players will really love and appreciate playing for the club.
"They do at the moment, but even more so and it will attract the right people in the future who will say, 'Wow, there's something special happening at Falmouth and we want to be part of it.'"
To find out more about Tregunna Life Coaching and learn about the benefits that life coaching can provide, visit tregunnalifecoaching.com or email [email protected]