Falmouth and Penryn make winning start to rugby campaign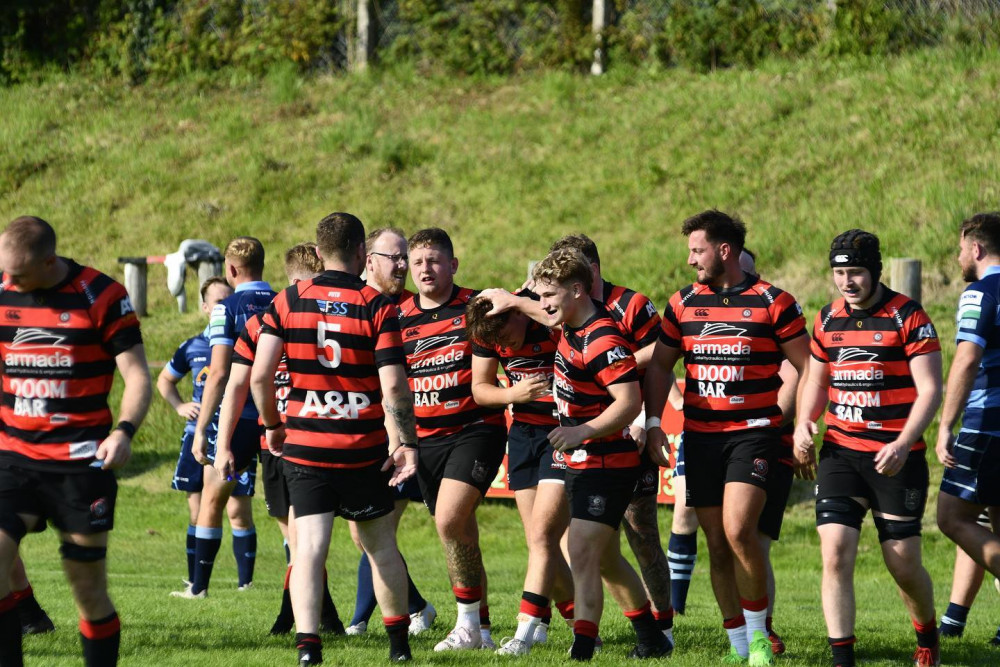 A great start to the season for both Penryn and Falmouth. (Image: Steve Martin/Penryn RFC)
Falmouth Rugby and Penryn RFC both had winning starts to the new season giving both sides plenty to look forward to.
Their campaigns in the Counties One Tribute Western West both kicked off last Saturday (3 September).
Despite finishing bottom of the league last season the Eagles were feeling hopeful after a positive pre-season. Those at the club were proven right as they started with an 18 - 14 win over newly promoted Tavistock.
Penryn had a solid season last year with a seventh-place finish but their director of rugby, Marek Churcher, was still excited to see how the team had progressed from last season.
The Borough was given a tough opening fixture, facing a side that finished two places above them last year. However, the team pulled together for a 25 - 19 victory.
You can find the standings after the first round of fixtures below.
The Counties One Tribute Western . (Image: Supplied by Falmouth Rugby)
Both sides are now back in action this weekend, you can find their remaining fixtures this month, which includes the local derby, below.
Falmouth:
Sat 16 Sep 2023 - Tiverton vs Falmouth
Sat 23 Sep 2023 - Falmouth vs Bideford
Sat 23 Sep 2023 - Penryn vs Falmouth
Sat 30 Sep 2023 - Falmouth vs Bude
Penryn:
Sat 9 Sep 2023 - Bideford vs Penryn
Sat 16 Sep 2023 - Penryn vs Bude
Sat 23 Sep 2023 - Penryn vs Falmouth
Sat 30 Sep 2023 - Kingsbridge vs Penryn
Follow both sides on social media for updates:
Falmouth: Facebook
Penryn: Facebook
New falmouth Jobs Section Launched!!
Vacancies updated hourly!!
Click here: falmouth jobs